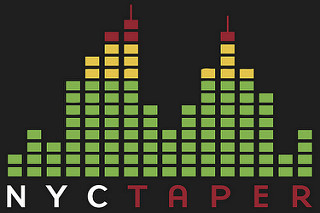 Kria Brekkan:
September 9, 2007, Posted Above
The Hold Steady / Old 97's:
September 17, 2007, Posted Above / Posted Above
Bjorkestra / Jacob Fred Jazz Odyssey:
September 22, 2007, Posted Above / Posted Above
Bjork:
September 24, 2007, Posted Above
Animal Collective:
September 30, 2007, Webster Hall NYC
October 1, 2007, Webster Hall NYC
Animal Collective Tickets at Webster Hall
The Mekons:
October 3, 2007, Gramercy Theater NYC
Fiery Furnaces:
October 6, 2007, Sound Fix Records, Brooklyn, NY (8:00 pm)
Sigur Ros:
October 6, 2007, Florence Gould Hall, NYC (12:00 am)
Of Montreal:
October 13, 2007, Of Montreal Tickets at Roseland Ballroom
Regina Spektor:
October 15, 2007, Regina Spektor Tickets at Hammerstein Ballroom
Bruce Springsteen:
October 18, 2007, Madison Square Garden, NYC
Morrissey:
October 22, 2007, Hammerstein Ballroom, NYC
The Shins:
October 24, 2007, Terminal Five, NYC
The Decemberists:
November 1, 2007
November 2, 2007, Terminal Five, NYC
Phil Lesh and Friends:
November 8, 2007, Phil Lesh Tickets at Nokia Theatre Times Square
mum:
November 9, 2007, Church of St. Paul NYC
November 10, 2007, Society for Ethical Culture Concert Hall NYC
Pierce Turner:
December 2, 2007, Joe's Pub NYC
December 9, 2007, Joe's Pub NYC
I am disappointed, but must announce that I will not be attending the Virgin Festival in Toronto this weekend.
Recordings will be posted at this site for each of those concerts that nyctaper attends and records. As with any future plans, some of these concerts may not be attended or recorded by nyctaper, for reasons out of my control. Please check back to the site often for updates as other concerts will be added.
I have received numerous requests to attend and record certain specific events. Please bear in mind that my time and energy are limited. Specific requests are more likely to be successful if accompanied by a guest list pass, complimentary ticket or other incentives.