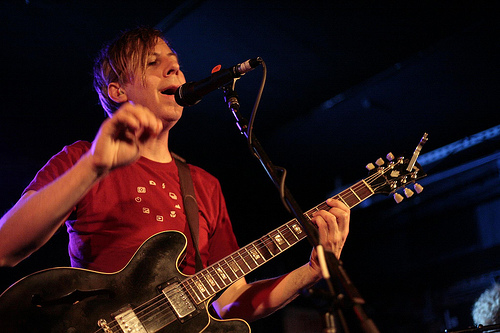 John Vanderslice announced this morning to his fans that he is returning to NYC in October to perform at the new 92Y Tribeca location on October 18. The concert is part of a series called "18 Nights of Inspiration".
In other Vanderslice news, John is hard at work on a new album. He announced on his site that he will record the new songs in October at his studio Tiny Telephone. Vanderslice will do a full fledged tour with those songs in 2009, and return to NYC for several dates in March.
nyctaper recorded John when he was last in NYC at Mercury Lounge in March [here].