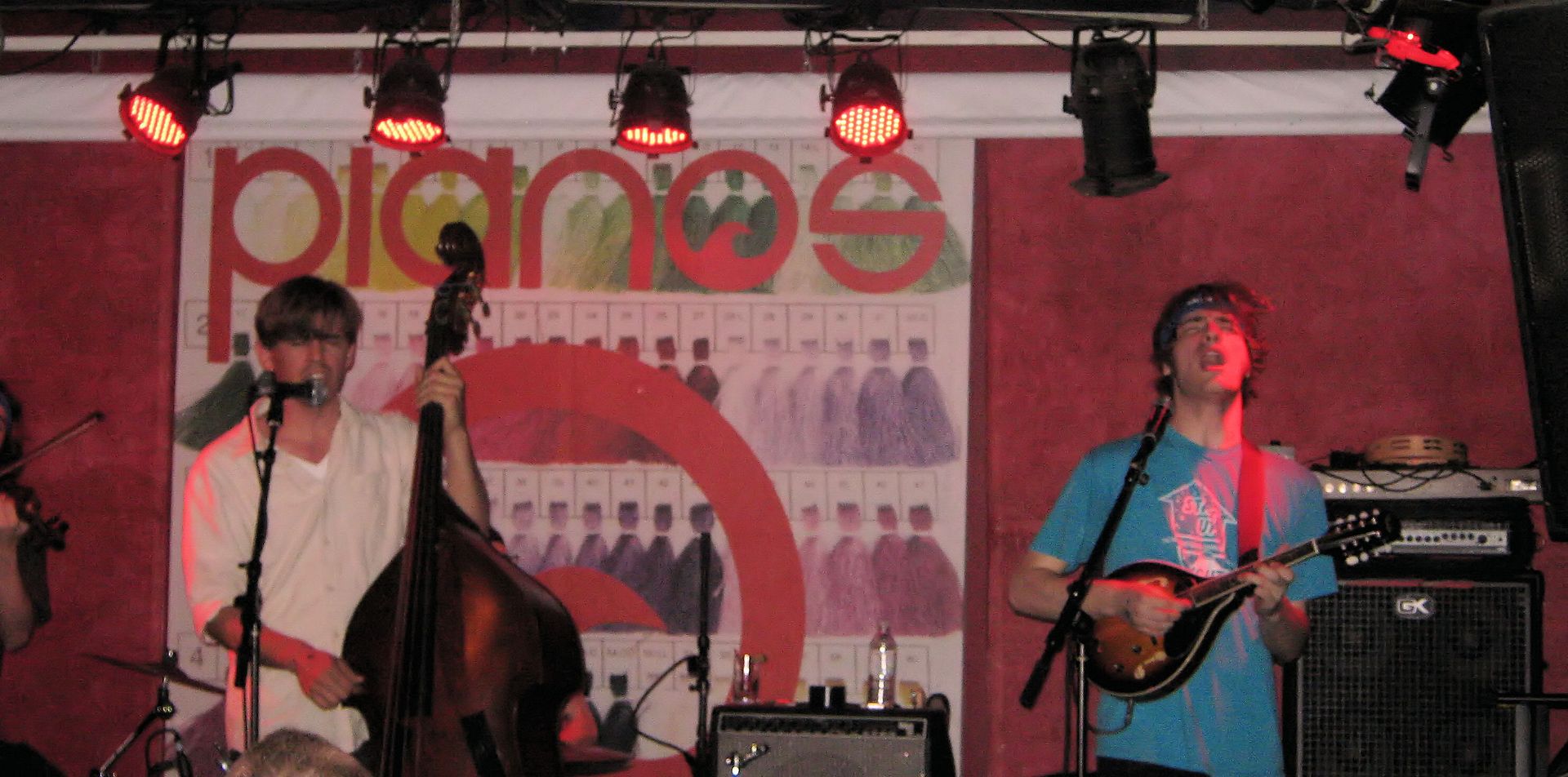 These days its a challenge within the "indie/rock/pop" realm to actually produce music that is "original" either in its presentation, production or writing. Miracles of Modern Science have mastered that challenge. The band consists of a cello, violin, stand-up bass, mandolin and drums, and writes and performs songs that sound equally of rock, pop, opera and Broadway. MOMS have in their brief career established a unique identity. On Wednesday at Pianos, MOMS played a forty-minute set of 7 numbers, including three from their debut EP, one single ("Didit"), and three newer songs. The packed room also included another rarity in the fledgling indie band scene — several rows of rabid fans who danced, sang along and demanded an encore that the venue would not permit.
Miracles of Modern Science have two gigs left this Summer in NYC:
Jul 25 2009 Le Poisson Rouge NYC
Aug 8 2009 NYCTaper Presents @ Shea Stadium Brooklyn
We recorded from directly in front of the soundboard where we have set up for all of our Pianos recordings. Other than some distortion on the vocal microphones in the first song, the set was mixed well and this recording is an excellent listen. Enjoy!
Direct download of MP3 files (HERE)
Download the Complete show in FLAC [HERE].
Miracles of Modern Science
2009-07-16
Pianos
New York, NY USA
Digital Master Audience Recording
Recorded from Front of Soundboard
30 Feet from the Stage
Neumann KM-150s > Edirol R-44 (Oade Concert Mod) > 24bit 48kHz wav file > Soundforge (level adjustments, set fades, downsample) > CDWave 1.95 (tracking) > Flac Frontend (level 7, align sector boundaries) > flac
Recorded and Produced
by nyctaper
2009-07-20
Setlist:
[Total Time 36:56]
01 Eating Me Alive
02 Luminol
03 Typo Gygo
04 Didit
05 Tensity
06 MR2
07 Bossa Supernova
If you email nyctaper for access to this recording, we expect that you will PLEASE SUPPORT Miracles of Modern Science, attend their gigs (listed above), visit their MySpace page, and download their debut EP for free [here].