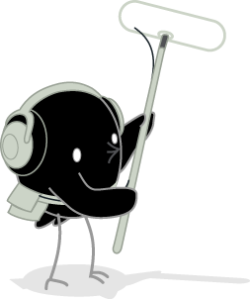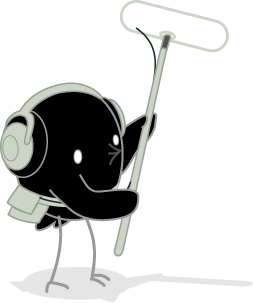 [image by Songbirdnest]
Its about time for a new "upcoming" post. There are many new additions.
Below is the updated schedule. We expect to attend and record these events. However, circumstances will prevent some of these from being done, and others will be added in the meantime.
If you want nyctaper to record your band, a band you represent, a show you're promoting, or even your favorite band in the world, get me on the list and make sure everyone who needs to approve of the recording gives permission. Also, remember I'm doing this all for free — the recordings, the post-production, the reviews, the links, etc. — so treat me fairly.
2010 Schedule:
Love Is All:
March 27, 2010 Maxwell's Hoboken NJ
March 28, 2010 Knitting Factory Brooklyn (acidjack)
Drive-By Truckers:
April 1, 2010 Webster Hall NYC (acidjack)
Wilco:
April 2, 2010 Wellmont Theatre Montclair NJ (acidjack)
So Cow / Babies:
April 7, 2010 Death By Audio Brooklyn
Acid Mothers Temple:
April 7, 2010 Knitting Factory, Brooklyn (acidjack)
Ted Leo / Obits:
April 9, 2010 Irving Plaza NYC
Cymbals Eat Guitars / Bear in Heaven:
April 9, 2010 Music Hall of Williamsburg Brooklyn (acidjack)
The Wedding Present:
April 11, 2010 Bowery Ballroom NYC
-and/or-
Shark? / Sundelles / Lil' Daggers:
April 11, 2010 Glasslands Brooklyn
Liars:
April 15, 2010 Bowery Ballroom NYC
Wussy:
April 16, 2010 Cake Shop NYC
and/or
Real Estate:
April 16, 2010 Market Hotel Brooklyn
Liars:
April 18, 2010 Music Hall of Williamsburg Brooklyn
Owen Pallett:
April 22, 2010 Webster Hall NYC
Vivian Girls:
April 23, 2010 Maxwell's Hoboken NJ
Titus Andronicus:
April 24, 2010 Maxwell's Hoboken NJ
Here We Go Magic:
April 30, 2010 Maxwell's Hoboken NJ (permission pending) (acidjack)
The Joy Formidable:
May 1, 2010 Mercury Lounge NYC
The Clean:
May 7, 2010 Bell House Brooklyn
Broken Social Scene:
May 8, 2010 Music Hall of Williamsburg (permission pending)
Jonsi:
May 9, 2010 Terminal 5 NYC
Woods:
May 13, 2010 Abrons Arts Center NYC
ArpLine / Dinosaur Feathers / Uninhabitable Mansions / Natureboy:
May 15, 2010 NYCTaper 3rd Anniversary Show, Pianos NYC
Buffalo Tom:
May 21, 2010 Mercury Lounge NYC
NYC Popfest:
May 23, 2010 Littlefield Brooklyn (acidjack)
Holly Miranda:
May 26, 2010 Bowery Ballroom NYC
Jay Farrar:
June 4, 2010 Maxwell's Hoboken NJ
Les Claypool:
June 8, 2010 Brooklyn Bowl
The National / The Antlers:
June 16, 2010 Radio City Music Hall NYC
Flaming Lips:
July 26, 2010 Central Park Summerstage NYC
The National:
July 27, 2010 Prospect Park Brooklyn (acidjack)
Pavement:* (permission pending)
September 23, 2010 Central Park Summerstage NYC