[photos for nyctaper by David Andrako]
The faithful readers of this site are well aware of our great affection for the music of Sharon Van Etten. We've recorded her live on many occasions and her shows have been featured on nyctaper eight times. All of those recordings feature the angelic voiced folksinger performing solo with her guitar. Last night at the brand new Rock Shop (more on this excellent venue later), Sharon Van Etten entered the next stage of her career as she played all new songs for the first time with a full band. The new album is entitled Epic and will be released in October, but is available in limited quantities at Sharon's merch table at shows. Her lyrics remain achingly personal, if a tad more abstract, but its the voice that is still the centerpiece of Sharon's music. Fortunately, her rhythm section played at a tasteful volume so that Sharon did not need to sing over the band. The band also features the excellent Cat Martino (who we last saw at Truck America Festival) who provided background vocals and effects that worked perfectly within the new band framework. Of the new songs, our favorites are "Save Yourself" (streaming below) and "One Day". Sharon also featured a new musical wrinkle, as she performed "Love More" on organ for the first time in a live setting.
Sharon Van Etten plays again on Saturday August 7, at the Bushwick Star in Brooklyn, before departing on an East Coast tour with Marissa Nadler. Sharon will also begin recording a new album in October.
We recorded this set with the DPA microphone mounted in a stand in front of the soundboard twenty feet from the stage and mixed with a feed from the soundboard. The sound is excellent and is perhaps the best quality of any Sharon recording we have featured on this site. Enjoy!
Tune-Yards was also recorded and will be posted very soon.
Stream "Save Yourself":
Audio clip: Adobe Flash Player (version 9 or above) is required to play this audio clip. Download the latest version here. You also need to have JavaScript enabled in your browser.
This Recording is now available for Download in FLAC and MP3 at Archive.org [HERE].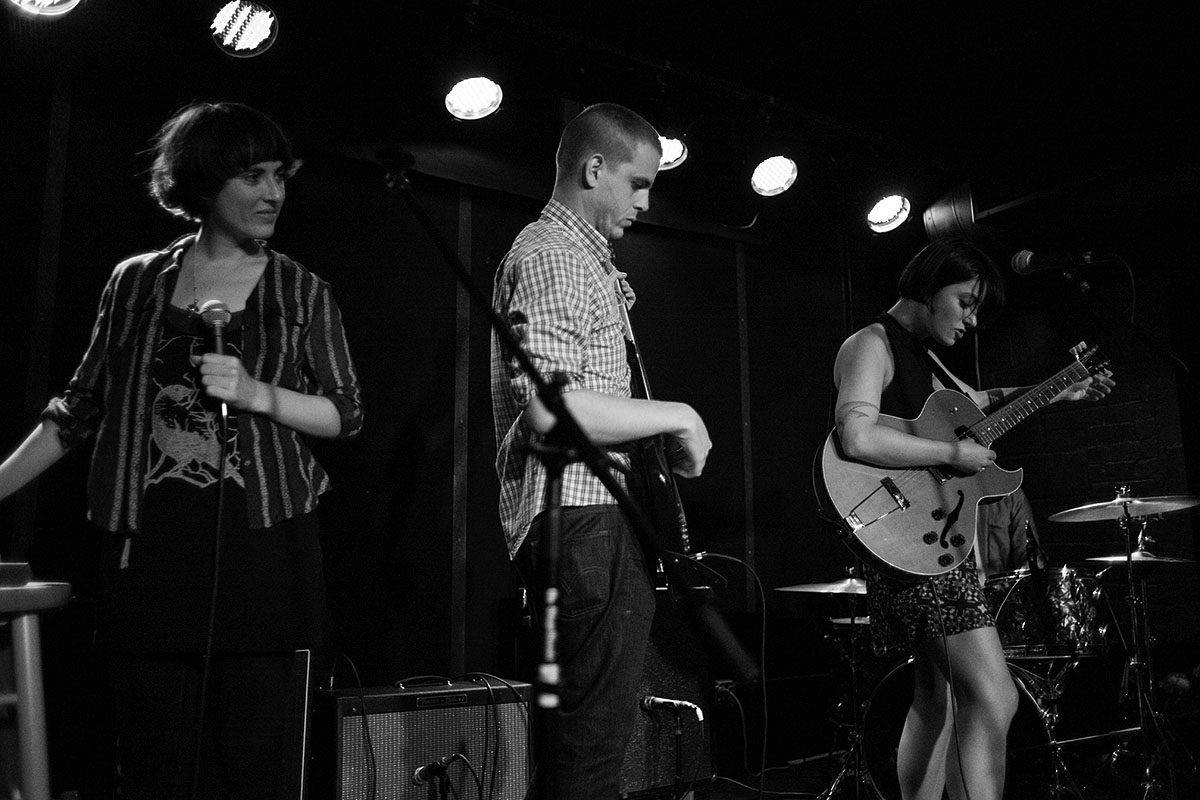 Sharon Van Etten
2010-08-02
The Rock Shop
Brooklyn, NY USA
Digital Master Recording
Soundboard + Audience Matrix
Soundboard + DPA 4021s > Edirol R-44 (Oade Concert Mod) > 2x 24bit 48kHz wav files > Soundforge (level adjustments, mixdown, set fades) > CDWave 1.95 (tracking) > Flac Frontend (level 7, align sector boundaries) > flac
Recorded and Produced by nyctaper
2010-08-03
Setlist:
[Total Time 36:39]
01 A Crime
02 [band introductions]
03 Peace Signs
04 Save Yourself
05 [banter]
06 Don't Do It
07 Love More
08 One Day
09 [new song]
If you email nyctaper for access to this recording, we expect that you will PLEASE SUPPORT Sharon Van Etten, visit her website, visit her MySpace page, and purchase her new CD when it is released on Bada Bing Records in October [HERE] and purchase her debut CD Because I Was In Love from InSound [here] or Amazon [here] or directly from the Language of Stone website [here].