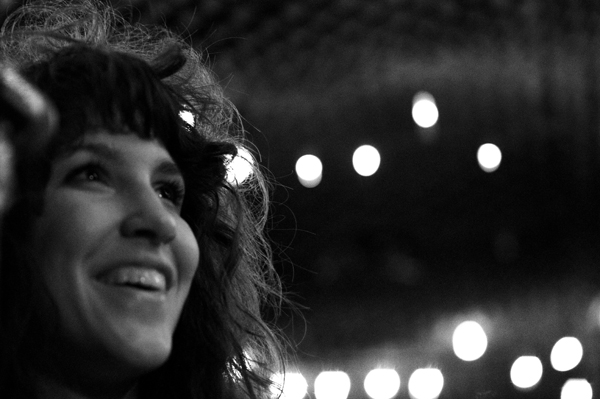 [photo by Amanda Hatfield]
The curse of being anointed a CMJ "buzz band" is that everyone wants to be seen at your shows, but no one is really listening to the music. We decided to offer Widowspeak a spot on our CMJ bill back in June, after both acidjack and I had seen them perform compelling sets at different shows. They seemed like a natural fit — unpretentious and intelligent indie-rock with roots in multiple genres from multiple decades. Widowspeak makes music for music lovers. I guess its not that surprising then that ten other promoters also booked them, and every "CMJ preview" mentioned them as a "band to see". As with every band we booked, we'll add to that Widowspeak is also a "band to hear". On Thursday, when they performed at the NYCTaper show at 4 pm at Cake Shop they were also scheduled to play shows at 10:30am, 8pm and 11pm that day. So we lucked into getting the band fresh, lively, and in good moods. The set is concise but clearly indicates that the band has grown in confidence and cohesion since we last saw them. We're streaming "Puritan", as that track had some extra jump in its step — energy that the band would need later that night.
I recorded this set in the same manner as the previous sets from this show. We boosted the vocals from the board feed a bit more in this recording and the sound is superb. Enjoy!
Stream "Puritan":
Audio clip: Adobe Flash Player (version 9 or above) is required to play this audio clip. Download the latest version here. You also need to have JavaScript enabled in your browser.
Direct download of complete show in MP3 files (HERE)
Download the Complete show in FLAC [HERE].
Note: All of the material on this site is offered with artist permission, free to fans, at our expense. The only thing we ask is that you download the material directly from this site, rather than re-posting the direct links or the files on other sites without our permission. Please respect our request.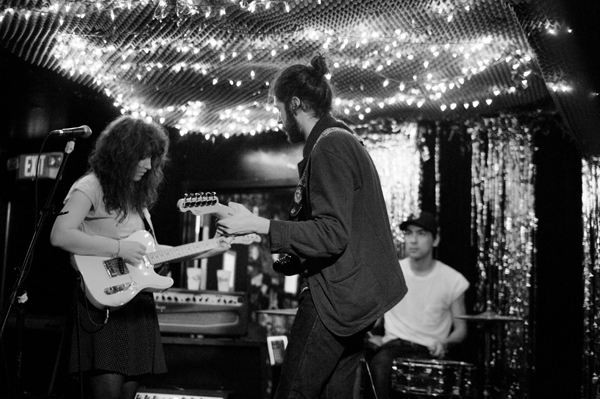 Widowspeak
2011-10-20
Cake Shop
NYCTaper CMJ Show
New York, NY USA
Digital Master Recording
Soundboard + Audience Matrix
Soundboard + DPA 4021s > Edirol R-44 (Oade Concert Mod) > 24bit 48kHz wav file > Soundforge (level adjustments, set fades, downsample) > CDWave 1.95 (tracking) > Flac Frontend (level 7, align sector boundaries) > flac
Recorded and Produced
by nyctaper
2011-10-26
Setlist:
[Total Time 22:52]
01 Nightcrawlers
02 Hard Times
03 Fir Coat
04 In The Pines
05 Puritan
06 Harsh Realm
07 Gun Shy
If you download this recording from NYCTaper, we expect that you will PLEASE SUPPORT Widowspeak, visit their Facebook page, visit their Bandcamp page, and purchase their newly-released LP from Captured Tracks.