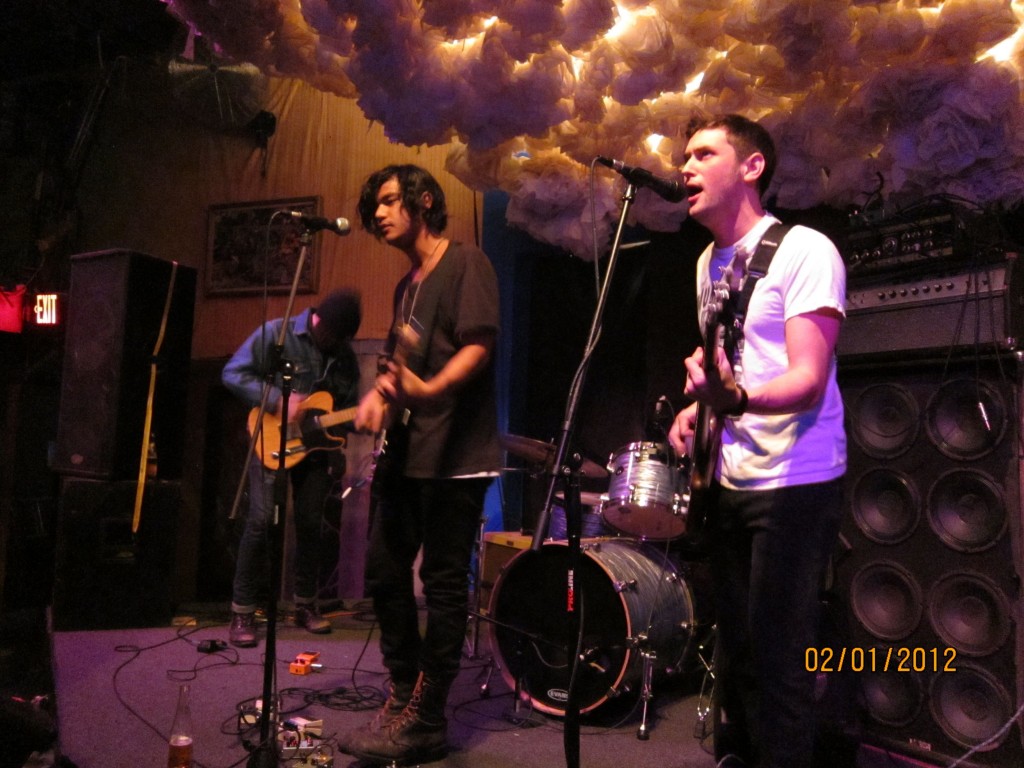 [Photos by acidjack]
Fantasmas are the Brooklyn-based brainchild of Kam Tambini, who along with Austin Formica (guitar), Avi Bajpai (drums) and Adam Glaser (bass/vox) craft aggressive post-punk that adds a melodic element to their distortion-soaked sound.  Tambini hails from Peru, so the band's set at Glasslands opening for Grandfather appropriately kicked off with a Spanish-language track, "La Maga" before drilling the inspired "Dead Days", that gave me fond memories of many mid- to late-80s U.S. and British post-punkers.  The band also did an inspired cover of Thurston Moore's "Hang Out" that left no doubt where their allegiances lay.  Fantasmas have a 7″ available on bandcamp for now, but be on the lookout for their future releases and shows in the area.
I recorded this set in the same manner as the Grandfather recording, but had a bit more to work with in terms of the board feed.  The results are excellent.  Enjoy!
Stream "Dead Days"
Audio clip: Adobe Flash Player (version 9 or above) is required to play this audio clip. Download the latest version here. You also need to have JavaScript enabled in your browser.
Stream "Hang Out [Thurston Moore]" 
Audio clip: Adobe Flash Player (version 9 or above) is required to play this audio clip. Download the latest version here. You also need to have JavaScript enabled in your browser.
Direct download of MP3 files [HERE] | Direct Download of the FLAC files [HERE]
Follow acidjack on twitter
Note: All of the material on this site is offered with artist permission, free to fans, at our expense. The only thing we ask is that you download the material directly from this site, rather than re-posting the direct links or the files on other sites without our permission. Please respect our request.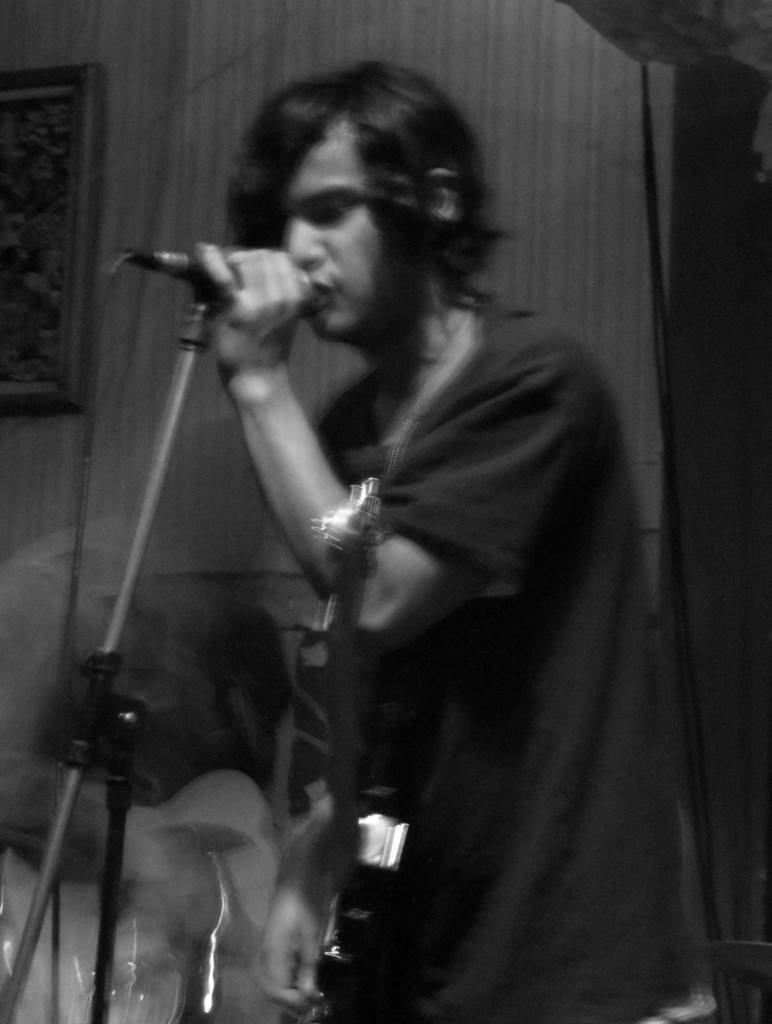 Fantasmas
2012-02-01
Glasslands
Brooklyn, NY USA
Exclusive download offered at nyctaper.com
Recorded and produced by acidjack
AKG C 414 B-XLS (wide cardiod, DFC) + Soundboard>Edirol R-44 [Oade Concert Mod] (24/48)>2x24bit/48kHz WAV>Audition (mixdown, EQ, mastering, downsample to 44.1kHz)>Audacity (tracking, amplify and balance, set fades, downsample to 16bit)>FLAC ( level 8 )
Tracks
01 La Maga
02 Dead Days
03 Static
04 Burn Out
05 Hang Out [Thurston Moore]
06 Panic Girl
07 Blind Children (Shake)
08 No Soul
If you enjoyed this recording, PLEASE SUPPORT Fantasmas, check out their 7″ on bandcamp, like them on Facebook and go to their shows!