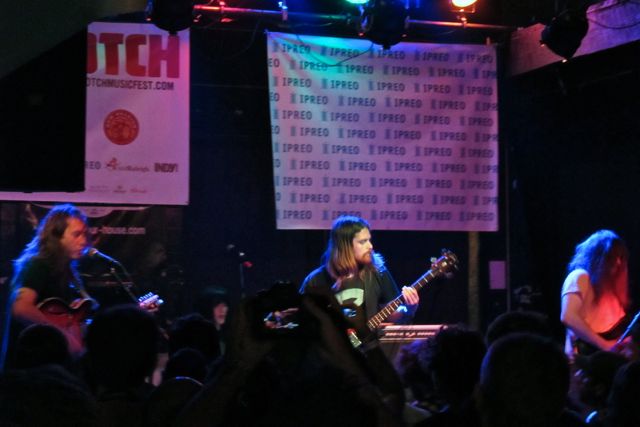 [Photos by acidjack]
For the second year in a row, I joined my friends in Raleigh, North Carolina for the Hopscotch Music Festival, which finds top North Carolina-based talent (and the talent from many of North Carolina's most famous labels) rubbing shoulders with giants of the national and international music scene.
Mikal Cronin happens to be from San Francisco rather than NC, but he's also one of the hottest acts this year on Durham, NC's Merge Records for good reason. With his new MCII, Mikal established himself as a master of well-crafted power pop with his best work to date. He's had exposure to some of the best in the field — including touring as part of Ty Segall's band over the past year — but Cronin is very much his own man. As one would have to be with two well-regarded albums and a slew of seven inches and other output to their credit.
This show at Raleigh's Pour House Music Hall proved to be the perfect way for Hopscotch revelers to end their second night. What sets Cronin apart almost immediately is the musicianship of he and his band, as they careened through thirteen tracks split between MCII and his Trouble In Mind debut, Mikal Cronin. Cronin isn't the type to mug for attention — he set himself off to stage right, decidedly out of the spotlight — but anyone in the room that night couldn't help but pay attention (even if you can hear people partying in the background of the recording). Of the standout tracks of the night, I was partial to "See It My Way", streaming below, a perfect burst of a song that echoes predecessors like Sloan, Redd Kross and the band that made what Cronin identified at one point as his favorite album, Nirvana.
I recorded this set with my new Schoeps MK4V cardiod microphones and a soundboard feed by the longtime Pour  House engineer, Jac. As most instruments were running through on-stage amps, this recording favors the audience mics and picks up a bit more crowd, but overall, the recording is excellent. Enjoy!
Look for more many more Hopscotch Music Festival recordings to appear on this site in the coming weeks, as well as on future official releases on Three Lobed Recordings.
Stream "See It My Way"

Download the complete show: [MP3] | [FLAC]
Note: All of the material on this site is offered with artist permission, free to fans, at our expense. The only thing we ask is that you download the material directly from this site, rather than re-posting the direct links or the files on other sites without our permission. Please respect our request.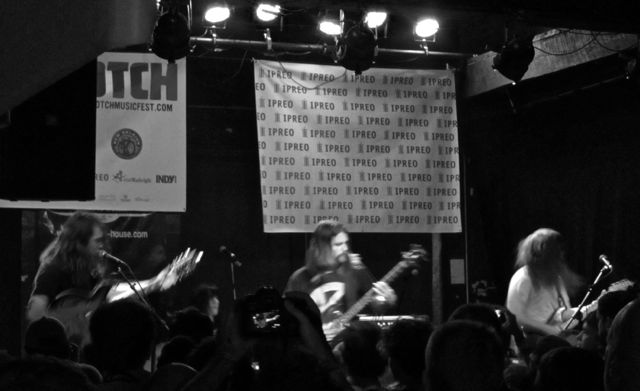 Mikal Cronin
2013-09-06
Hopscotch Music Festival
Pour House
Raleigh, NC USA
Schoeps MK4V>KC5>CMC6 + Soundboard (engineer: Jac)>Edirol R-44 [Oade Concert Mod]>2x24bit/48kHz WAV>Adobe Audition CS 5.5 (mix down, adjustments)>Izotope Ozone 5 (tube effect, EQ)>Audacity 2.03 (tracking, fades, amplify, balance, downsample)>FLAC ( level 8 )
Tracks
01 Is It Alright
02 Situation
03 Apathy
04 Am I Wrong
05 [banter1]
06 You Gotta Have Someone
07 Get Along
08 Weight
09 See It My Way
10 Shout It Out
11 Again And Again
12 Change
13 Green and Blue
14 Gone
If you enjoyed this recording, PLEASE SUPPORT Mikal Cronin, like him on Facebook, and buy MCII directly from Merge Records.