Follow @acidjacknyc


[Photos by acidjack]
Standing in the packed house, at an early show on Oscar night, I got the sense that we may be witnessing Hiss Golden Messenger hitting a natural peak. There's the anecdotal information: a glowing Daily Beast write-up (among much other favorable press), the sold-out Mercury Lounge on a Sunday night, even people in their twenties who knew the words to every song. But the greater thing is the performances themselves, more assured and powerful at every encounter. We've covered HGM in a variety of configurations — large full band, small duo/trio and solo, not to mention fronting Magnolia Electric Co.  — but I'm not sure I've seen or heard a stronger set that this one. On this night Taylor drew from a deep well; you could hear it in every note. You could see it on the faces in the crowd, too, both the newcomers and the old, marveling at just how much he has to give.
There were a few rarities in tonight's setlist, including the old song (we're fairly sure is called) "Lucia" and the Songs: Ohia number "What Comes After the Blues". Taylor also shared some songs from his forthcoming album, which he was in town to master. We got both "Southern Grammar", which he shared with us at Glasslands back in August, as well as a new one from that whose title we don't know "The Lateness of Dancers", which was new to us (thanks to commenter Felice for the heads-up on the title). If you missed it, Mike has also been promoting the Paradise of Bachelors re-release of his LP Bad Debt, a lo-fi masterpiece that sourced many of the songs that would later re-appear in fully-realized form on Poor Moon and elsewhere. The man standing there before a crowd that knew his name felt, in some ways, a far cry from the lone artist in his kitchen, hammering out Bad Debt while his baby slept. Perhaps Taylor isn't that exact same man, but a better version of him. An artist coming, like the slow bloom of this spring, fully into his own.
I recorded this set with the house mix by head engineer Kevin Mazzarelli, plus Schoeps MK41 microphones and a Sound Devices preamp to provide ambiance. The quality is outstanding. Enjoy!
Stream "What Comes After the Blues" [Songs: Ohia]

Stream "Sufferer"

Download the complete show [MP3] | [FLAC]
Note: All of the material on this site is offered with artist permission, free to fans, at our expense. The only thing we ask is that you download the material directly from this site, rather than re-posting the direct links or the files on other sites without our permission. Please respect our request.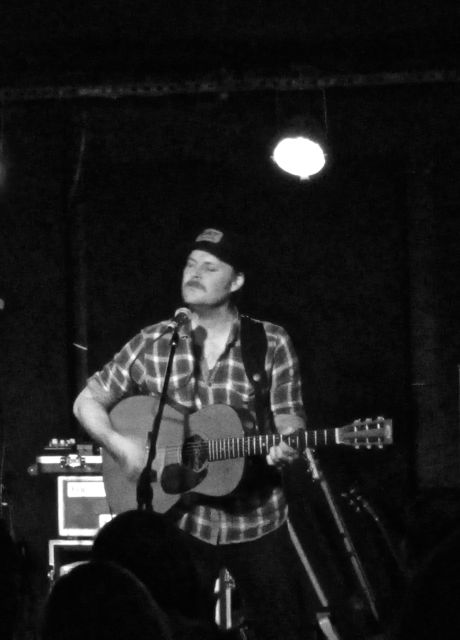 Hiss Golden Messenger
2014-03-02
Mercury Lounge
New York, NY USA
Exclusive download hosted at nyctaper.com
Recorded and produced by acidjack
Soundboard (engineer: Kevin Mazzarelli) + Schoeps MK41 (PAS)>KCY>Z-PFA>Sound Devices USBPre2>>Edirol R-44 [OCM]>2x24bit/48kHz WAV>Adobe Audition CS 5.5 (compression, align, mix down)>Izotope Ozone 5 (EQ)>Audacity 2.0.3 (tracking, fades, amplify, balance, downsample, dither)>FLAC ( level 8 )
Tracks
01 When I Was A Young Boy [Nina Simone/traditional]
02 [banter]
03 Call Him Daylight
04 [banter2]
05 Blue Country Mystic
06 Balthazar's Song
07 [banter3]
08 O Little Light
09 A Working Man Can't Make It No Way
10 [banter4]
11 Busted Note
12 The Lateness of Dancers
13 Southern Grammar
14 Jesus Shot Me In the Head
15 [banter5]
16 Lucia
17 [banter6]
18 What Comes After the Blues [Songs: Ohia]
19 [banter7]
20 Super Blue (Two Days Clean)
21 Sufferer
If you enjoyed this recording, PLEASE SUPPORT Hiss Golden Messenger, like him on Facebook, and purchase Haw, Bad Debt and his other releases on digital or vinyl from Paradise of Bachelors [HERE], or all of his releases on vinyl [HERE].