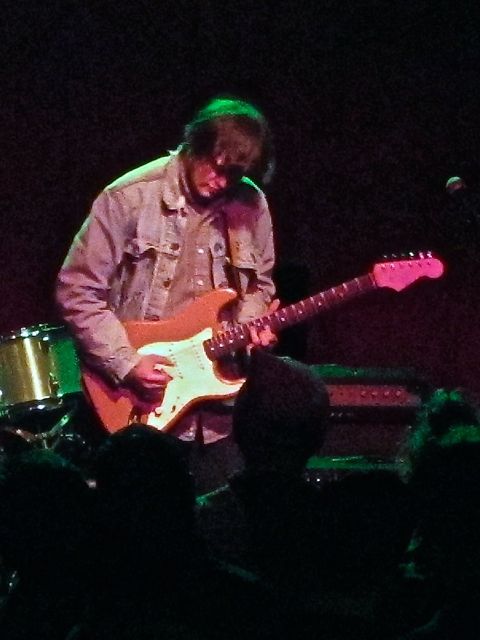 [Photos by acidjack]
William Tyler has been pounding the pavement for the better part of a year now, touring relentlessly on his acclaimed Merge Records release Impossible Truth. No surprise, then, that the road has made his stories richer, his playing sharper than ever before. At this point, folks could be forgiven for forgetting Tyler is also a member of Lambchop; these days he's more visible for his own work, as he ought to be after two song cycles — Impossible Truth and 2010's Behold the Spirit — that reached the pinnacle of the solo guitar genre.
This night at Union Pool celebrated the end of Tyler's long journey with new material and old, as well as some killer stories from the road. Of note in particular were the brand-new "Highway Anxiety", which to our knowledge is not yet planned for release, as well as at least one of the songs that will appear on Tyler's forthcoming Merge EP Lost Colony, which drops April 29 and can be pre-ordered at the link below. Unlike prior Tyler releases, this one will feature a full band. "We Can't Go Home Again", played on this night, is one of the songs you can expect to see on that album.
Tyler's an ideal performer for an intimate spot like Union Pool, and the crowd's attention was rewarded with fine-grained renditions of some of his best. We're happy to see the man step off the road for a while, since he deserves a rest, but this was a stellar way to close out this latest chapter of a fine and promising solo career.
I recorded this set with a soundboard feed from the Union Pool engineer Robert, along with Schoeps MK41 microphones to provide the most direct sound. The first track, "Highway Anxiety", does not include the soundboard feed, but the sound on all tracks is equally excellent. Enjoy!
Stream "Highway Anxiety" 

Download the complete show: [MP3]  | [FLAC]

Note: All of the material on this site is offered with artist permission, free to fans, at our expense. The only thing we ask is that you download the material directly from this site, rather than re-posting the direct links or the files on other sites without our permission. Please respect our request.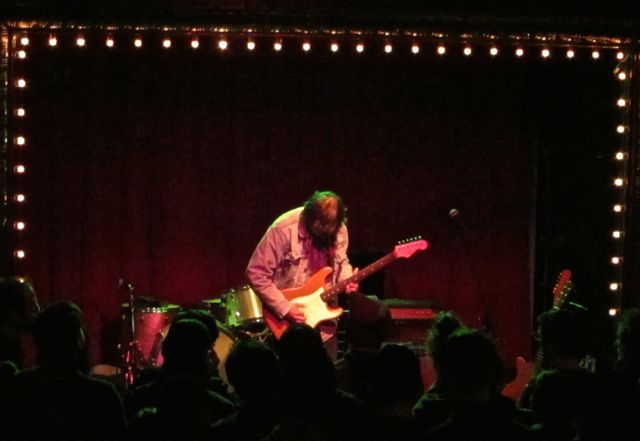 William Tyler
2014-04-16
Union Pool
Brooklyn, NY USA
Exclusive download hosted at nyctaper.com
Recorded and produced by acidjack
Schoeps MK41 (DFC, A-B)>KCY>Z-PFA + Soundboard (no SBD on track one; engineer: Robert)>>Roland R-26>2x24bit/48kHz WAV>Adobe Audition CS 5.5 (align, mix down, compression)>Izotope Ozone 5 (effects, EQ)>Audacity 2.0.3 (tracking, amplify, balance, downsample, dither)>FLAC ( level 8 )
Tracks [Total Time 45:56]
01 Highway Anxiety
02 [banter1]
03 We Can't Go Home Again
04 [banter2]
05 Oahspe
06 [banter3]
07 Cadillac Desert
08 A Portrait of Sarah
09 [banter4]
10 Missionary Ridge
If you enjoyed this recording, PLEASE SUPPORT William Tyler, visit his website, and purchase Impossible Truth and Lost Colony from Merge Records.