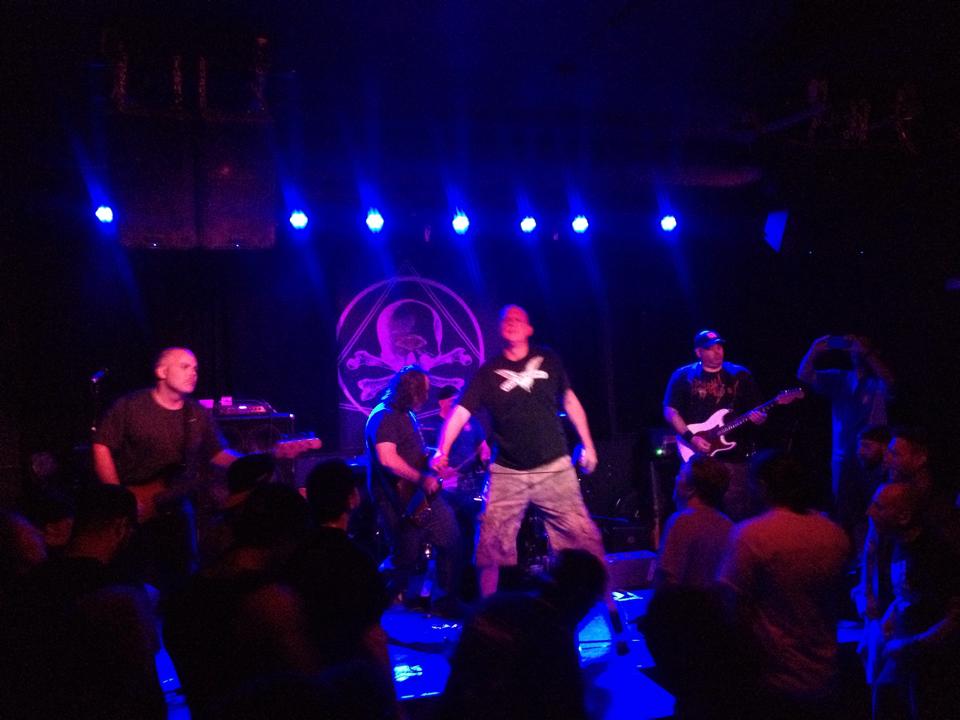 [Photos by Rich Cuiffo]
We are excited to introduce both a new contributor to the nyctaper site, as well as another outstanding recording of a hardcore show by the band Breakdown from the already-legendary Greenpoint venue St. Vitus. Rich's recording and review follow below.
Correspondent Rich Cuiffo writes:
"Breakdown was formed in Yonkers New York in 1986 and the original lineup stayed together for less than one year. During their brief tenure, they recorded several demos at The Loft Recording Studios in Bronxville, New York. The 1987 Breakdown demo tape, later released as a 7 inch by Noiseville Records, is by far, one of the greatest testimonials of 80's New York Hardcore. It continues to influence countless bands and is one of the most sought after 7 inches of the genre. In recent years, much to the delight of friends and fans, the original members have begun playing occasional shows focusing on this era. Friday night's show at St Vitus was classic New York Hardcore. Enjoy!"
Stream "Life of Bullshit"

Download the Complete Show [MP3] | [FLAC]
Note: All of the material on this site is offered with artist permission, free to fans, at our expense. The only thing we ask is that you download the material directly from this site, rather than re-posting the direct links or the files on other sites without our permission. Please respect our request.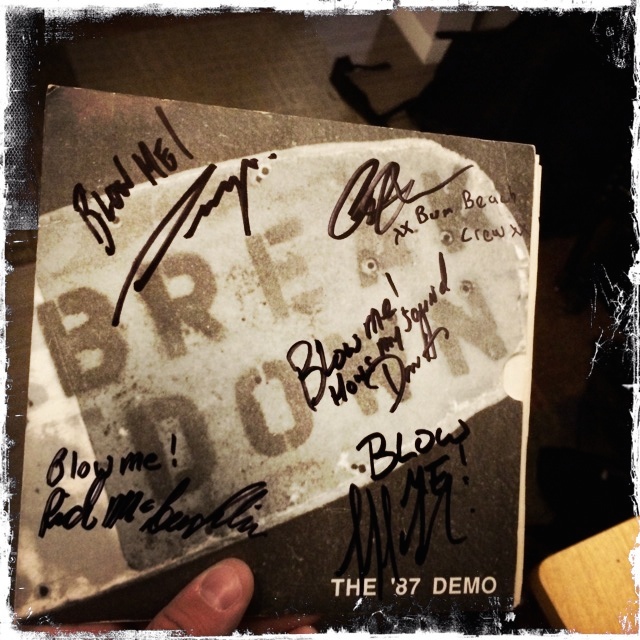 Breakdown (Original 87 Demo Lineup)
2014-06-20
St. Vitus
Brooklyn, New York
hosted at nyctaper.com
Recorded and produced by Rich Cuiffo
Source: Schoeps MK41s > Nbob actives > Tinybox (OT) > Sony PCM-M10
Transfer: wav 24/48 > usb > iMac > Audacity > xAct > FLAC
1) Kickback
2) Life of Bullshit
3) Don't Give Up
4) You Gotta Fight
5) Labeled
6) All I Ask
7) Your Problems
8) Dissed and Dismissed
9) Vengeance
10) Safe in a Crowd
11) Sick People
12) Pipe Dream
Personnel:
Jeff Perlin – Vocals
Don Angelilli – Guitar
Carl Porcaro – Guitar
Rich McLoughlin – Bass
Anthony Drago – Drums
If you enjoyed this recording, PLEASE SUPPORT Breakdown, like them on Facebook, and buy their records.