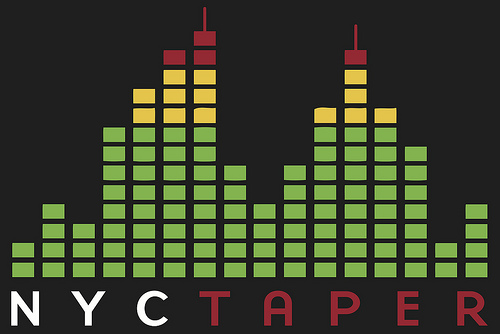 With Summer show season in full-on mode, its time to update our calendar of Upcoming Shows, as the previous one has expired. Plenty of exciting stuff, big and small, to report.
[Caveat: Below is the updated schedule. We expect to attend and record these events. However, circumstances will prevent some of these from being done, and others will be added in the meantime.]
If you want nyctaper to record your band, a band you represent, a show you're promoting, or even your favorite band in the world, get us in the door and make sure everyone who needs to approve of the recording gives permission. Also, remember each person on the nyctaper crew does this all for free, the recordings, the post-production, the reviews, the links, etc., so treat us fairly.
Schedule:
Phish:
July 11, 2014 Randall's Island NYC
Marah:
July 12, 2014 Bowery Electric NYC
Tom Carter:
July 13, 2014 Trans Pecos Queens
King Buzzo (Melvins):
July 14, 2014 The Wick Brooklyn
Tyburn Saints:
July 15, 2014 Mercury Lounge NYC
Queens of the Stone Age:
July 16, 2014 Capitol Theatre Portchester NY (permission pending)
Daytona:
July 16, 2014 Glasslands Gallery Brooklyn
Oneida:
July 17 2014 Glasslands Gallery Brooklyn
FREEMAN:
July 22, 2014 Mercury Lounge NYC
The Fresh & Onlys:
July 23, 2014 Glasslands Gallery Brooklyn
The Wytches:
July 24, 2014 Mercury Lounge NYC
XPoNential Music Festival:
July 26, 2014 Wiggins Park Camden NJ
Mimicking Birds:
August 3, 2014 Mercury Lounge NYC
She Keeps Bees:
August 21, 2014 Cameo Gallery Brooklyn
Rubblebucket:
August 26, 2014 Mercury Lounge NYC
White Lung:
September 3, 2014 Glasslands Gallery Brooklyn (permission pending)
Mr Twin Sister:
September 5, 2014 Baby's All Right Brooklyn
Fucked Up:
September 6, 2014 Irving Plaza NYC
Jane Lee Hooker:
September 8, 2014 Knitting Factory Brooklyn
The Blasters:
September 12, 2014 Knitting Factory Brooklyn (permission pending)
Marco Benevento:
September 16, 2014 Mercury Lounge NYC
Ty Segall:
September 17, 2014 Webster Hall NYC
Hiss Golden Messenger:
September 18, 2014 Rough Trade Brooklyn
The Replacements:
September 19, 2014 Forest Hills Stadium Queens (permission unlikely, but I'm trying)
So Cow:
September 20, 2014 Cake Shop NYC
Wormburner:
September 26, 2014 Mercury Lounge NYC
White Fence:
October 13, 2014 Baby's All Right Brooklyn
J Mascis:
October 17, 2014 Bowery Ballroom NYC (permission pending)