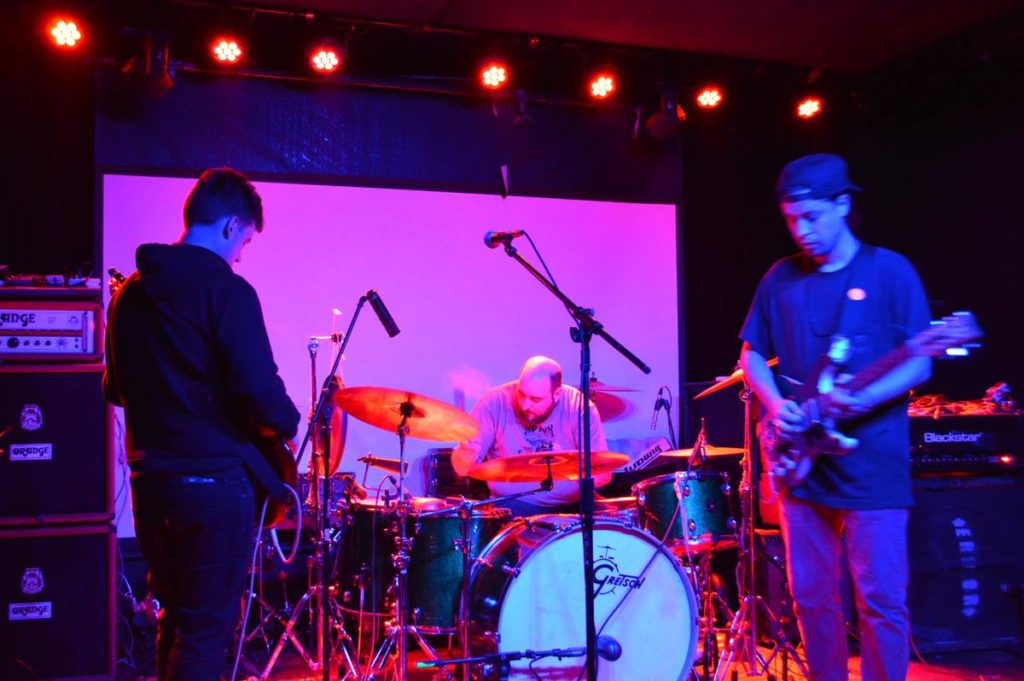 [photos courtesy of Kohoutek]
Kohoutek are a long-running, loose collective improvisational psych band from Washington, DC and Philadelphia. While the extended Kohoutek family is massive, their core members are Scott Verrastro, Craig Garrett, Scott Allison and Vic Salazar. These guys don't get out together too much these days owing to geographical differences, but they've lately seen some increased activity due to their most recent release, Curious Aroma. We caught up with Kohoutek opening for Dead Meadow a few months back and got lost in this explorative jam that starts off slow and tentative before finding its groove a few minutes in. After about a half hour the band eases things out with their noisier side. If this recording has you curious, Kohoutek have a gig this upcoming weekend, Saturday July 16, at their Philly headquarters—check here for more details.
I recorded this set from our usual location at Saint Vitus. The sound is excellent. Enjoy!
Download: [MP3/FLAC]
Stream:

Kohoutek
2016-05-13
Saint Vitus
Brooklyn, NY
Exclusive download hosted at nyctaper.com
Recorded and produced by Eric PH
Soundboard + AKG C480B/CK61 (PAS, LOC) > Roland R-26 > 2xWAV (24/48) > Adobe Audition CC (align, compression, mixdown, normalize, fades) + Izotope Ozone 5 (EQ) > Audacity 2.0.5 (downsample, dither, tracking, tagging) > FLAC (16/44.1, level 8)
Tracks [28:21]
01. Live at Saint Vitus
• Buy Curious Aroma from Forced Exposure in the US, and MIE in the UK.
• • Connect with the band at their Website
• • • Check their Facebook for updates