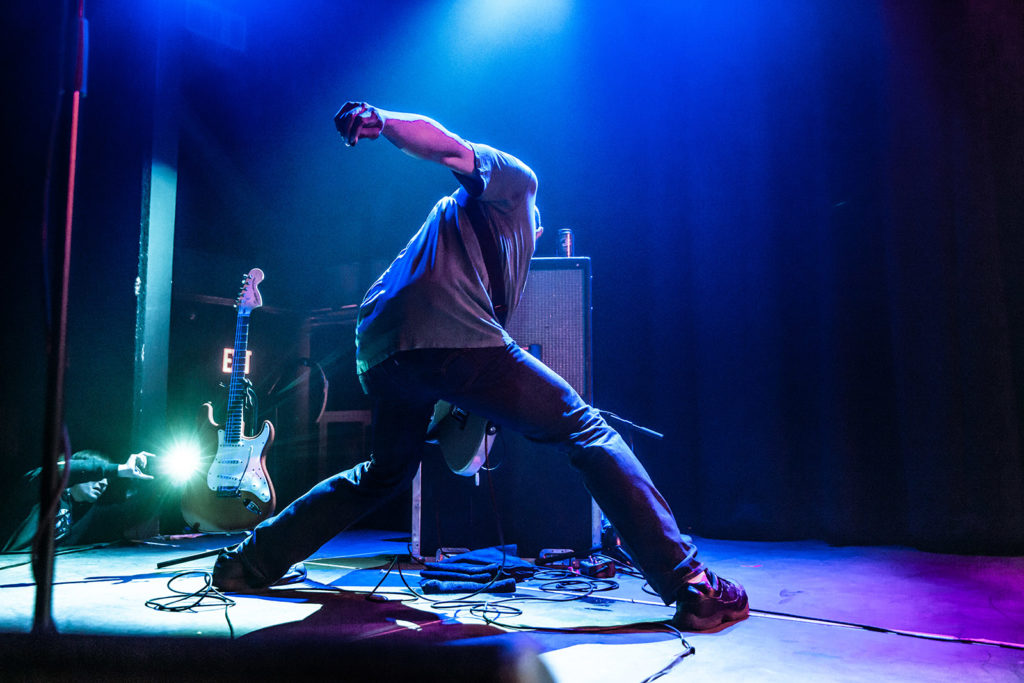 [photos by PSquared Photography]
Late last year, this legendary Detroit garage band announced a rare NYC date. No, I'm not talking about MC50, I'm talking about The Gories. Combining the ferocity of Motor City greats MC5 and The Stooges with the minimalism of The Velvet Underground (with way more swing than any of these three), The Gories are the best band you never knew about while they were around. They garnered acclaim only after Mick Collins found success with The Dirtbombs, and have toured sporadically in the past decade. In 2013, Third Man Records released The Shaw Tapes, an essential and raw live document from a 1988 house party. But Collins, along with guitarist-vocalist Dan Kroha and drummer Peggy O'Neill, don't play many house parties these days. Instead, their one-off Brooklyn show found them breaking in the new-ish venue Elsewhere, run by the folks who brought you Glasslands. Playing classic Gories tracks along with covers ranging from the well-known (John Lee Hooker's "Boogie Chillen'" and Suicide's "Ghostrider") to the obscure (The Keggs' "To Find Out") this crew hasn't lost the spark that makes their original output—three albums and a handful of singles—so vital. Long live The Gories!
Thanks to Katie and the Elsewhere crew for making this recording happen. The sound is excellent. Enjoy!
Download the complete show: [FLAC/MP3]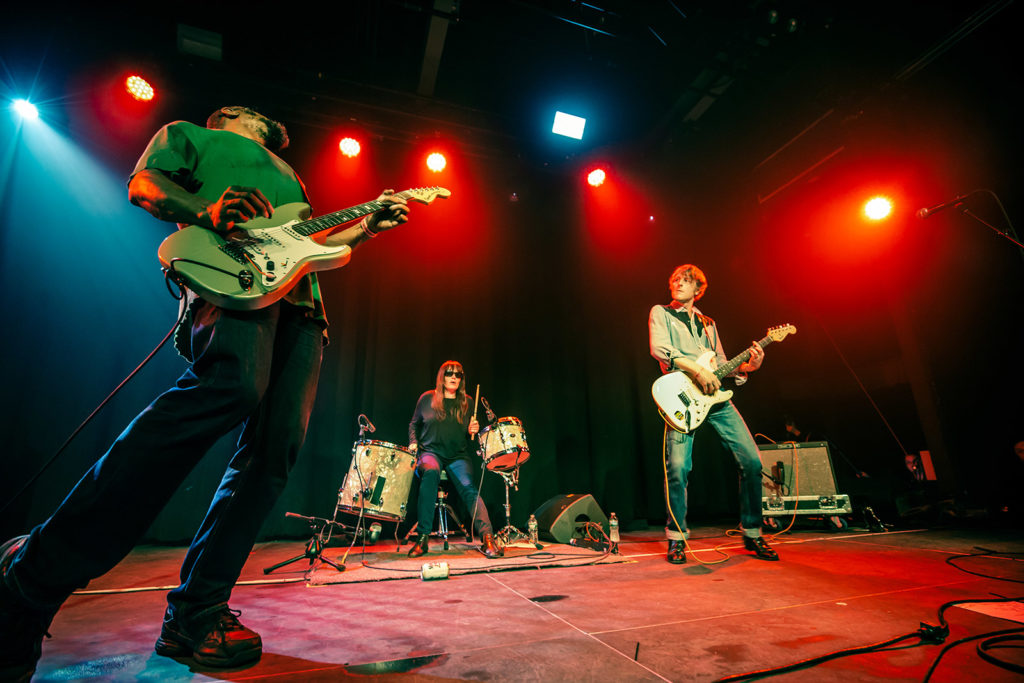 The Gories
2018-04-13
Elsewhere
Brooklyn, NY
Recorded and produced by Eric PH for nyctaper.com
Photos by PSquared Photography
Soundboard (engineer: Katie) + MBHO MBP603/KA200N (PAS) > Roland R-26 > 2 x WAV (24/48) > Adobe Audition CC (align, mixdown, balance, compression, normalize, fades) + Izotope Ozone 5 (EQ) > Audacity 2.0.5 (tracking, tagging) > FLAC (24/48, level 8)
Tracks [58:25]
01. Goin' to the River
02. Telepathic
03. I Think I've Had It
04. Sister Ann
05. Feral
06. Sovereignty Flight
07. Boogie Chillen' [John Lee Hooker]
08. Detroit Breakdown
09. Queenie
10. Ghostrider [Suicide]
11. Idol With the Golden Head [The Coasters]
12. You Don't Love Me [Bo Diddley]
13. View From Here
14. Thunderbird ESQ
15. To Find Out [The Keggs]
16. Hidden Charms
17. There But For the Grace of God Go I [Machine]
18. Nitroglycerine