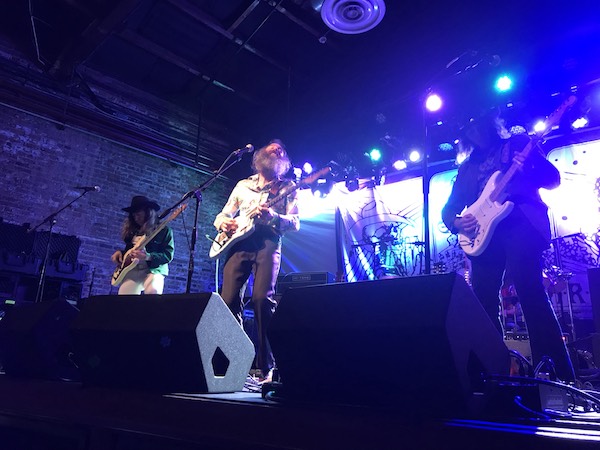 Before you dive in to Howlin' Rain's second show from Brooklyn Bowl, here's your reminder that the band has two shows coming up this week at Monty Hall on Friday, July 27 and Union Pool on Saturday, July 28. Both are with New Haven, CT's Mountain Movers. Friday includes additional support from Chris Forsyth & the Solar Motel Band; Saturday includes support from Prison (Solar Motel Band play Union Pool's day show on Saturday). These are absolutely amazing lineups and if you follow NYCTaper you're aware of most of these bands and know we're fans. See you there!
Okay, back to Brooklyn Bowl: Night two features a similar setlist to the previous night, adding a new arrangement of "Coliseum" from Mansion Songs. The band sounds especially loose for the Saturday night crowd, which you can hear right away in the elongated performance of "Missouri." Speaking of performances, in the review of the first night I neglected to mention how great the band is: Jeff McElroy plays bass like a lead instrument and his lines are really unique; Dan Cervantes adds flair on the guitar, not to mention his Neil Young-stylings; Justin Smith swings on drums and holds this whole wailing thing together. The harmonies are especially great, with all four players adding vocals.
Howlin' Rain will be back in our area on Friday, but if you're near Detroit, Pittsburgh, Toronto, or Greenfield you can see them this week. Check out tour dates over at their website.
Downloads at the Live Music Archive.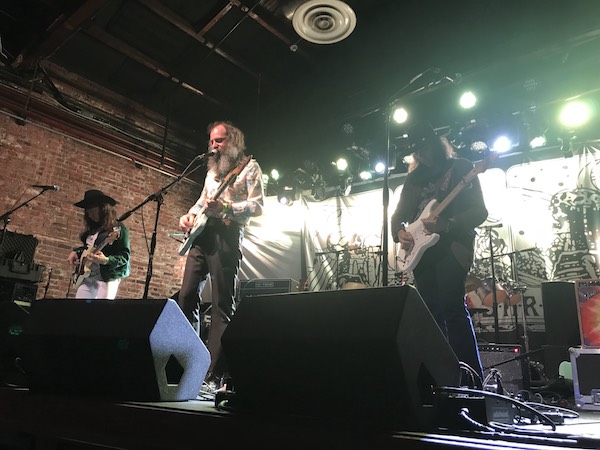 Howlin' Rain
2018-07-14
Brooklyn Bowl
Brooklyn, NY
Recorded and produced by Eric PH for nyctaper.com
MBHO KA200N/603A (FOB, ROC, PAS) > Naiant PFA >> Sound Devices MixPre-6 > WAV (24/48) > Adobe Audition CC (balance, normalize, fades) + Izotope Ozone 5 (EQ) > Audacity 2.0.5 (tracking, tagging) > FLAC (24/48, level 8)
Tracks [49:03]
01. Missouri
02. Rainbow Trout
03. Death Prayer in Heaven's Orchard
04. Coliseum
05. The Alligator Bride
Band:
Ethan Miller: guitar/vocals
Jeff McElroy: bass, backing vocals
Dan Cervantes: guitar, backing vocals
Justin Smith: drums, backing vocals
Website | Facebook | Buy The Alligator Bride and other Howlin Rain records via Silver Current