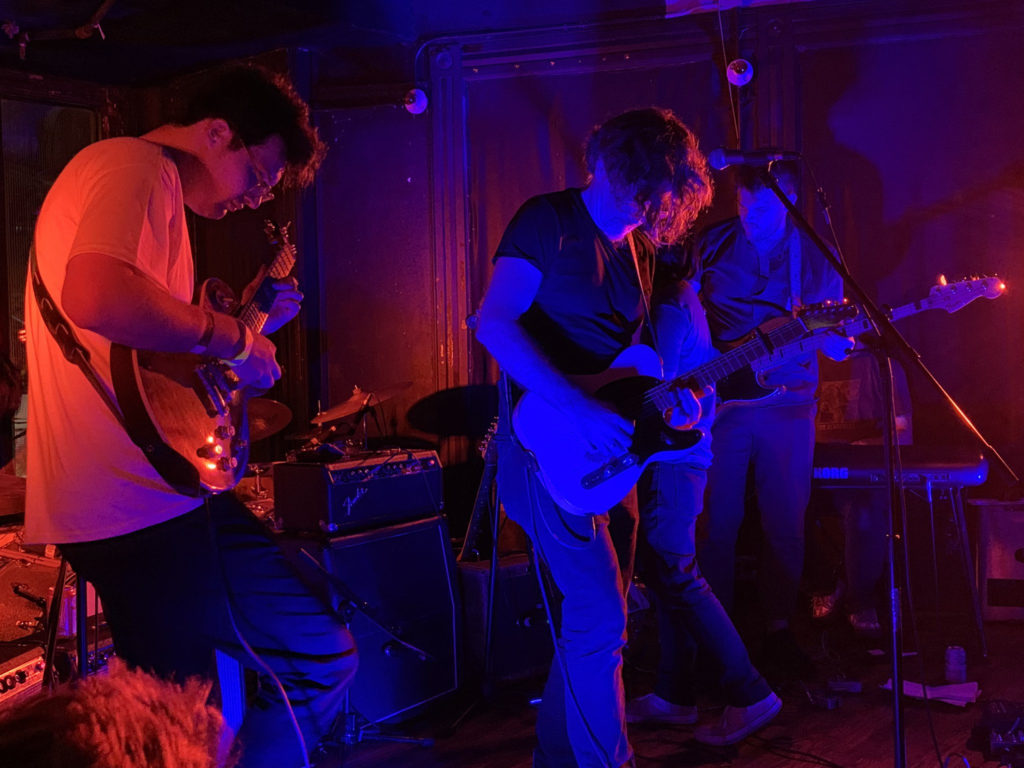 Some musical happenings are noteworthy because they're never repeated. Others, like this team-up between Chris Forsyth and Garcia Peoples, are always as welcome as the first time. These artists have collaborated before — most notably, for NYC, at Nublu a little while back — and their comfort level with each other is evident. While the Nublu show featured Forsyth lending a hand to GP for their album release, here they returned the favor as Chris' backing band, powering through Neil Young's "Barstool Blues" right on through some of the standout moments on Forsyth's latest, All Time Present (in particular, dig this version of "Mystic Mountain"). This being an NYCTaper presents show at Market Hotel, there was no curfew and no time limit, and the band took full advantage, including another digressive, head-spinning nearly half-hour version of "Techno Top" that called back to the Nublu outing.
While these artists may approach their sound from somewhat different starting points, there's no question that their complimentary styles make for a unique and compelling package. If you happen to be in town for a Forsyth show anytime soon, he's been appearing with a few different bands, so don't be surprised if you get a completely different flavor on your next go round!
I recorded this set with Neumann KM150 microphones far forward of the soundboard, and a soundboard feed from house engineer RL. The sound quality is excellent. Enjoy!
Download the complete show from its Live Music Archive page.
Chris Forsyth & Garcia Peoples
2019-07-27
Market Hotel
Brooklyn, NY USA
Presented by NYCTaper
Recorded and produced by acidjack
Neumann KM150 + Soundboard (Engineer: RL)>Zoom F8>2x24bit WAV>Adobe Audition CC>Izotope Ozone 5>Audacity 2.3.1>FLAC ( level 8 )
Tracks
01 [Banter/Happy Birthday]
02 Barstool Blues [Neil Young]
03 Tomorrow Might As Well be Today
04 Mystic Mountain
05 Dream Song
06 [banter2]
07 Dreaming in the Non-Dream
08 [banter3]
09 Techno Top
PLEASE SUPPORT CHRIS FORSYTH & GARCIA PEOPLES: Buy Forsyth's All Time Present | Buy Garcia Peoples' Natural Facts