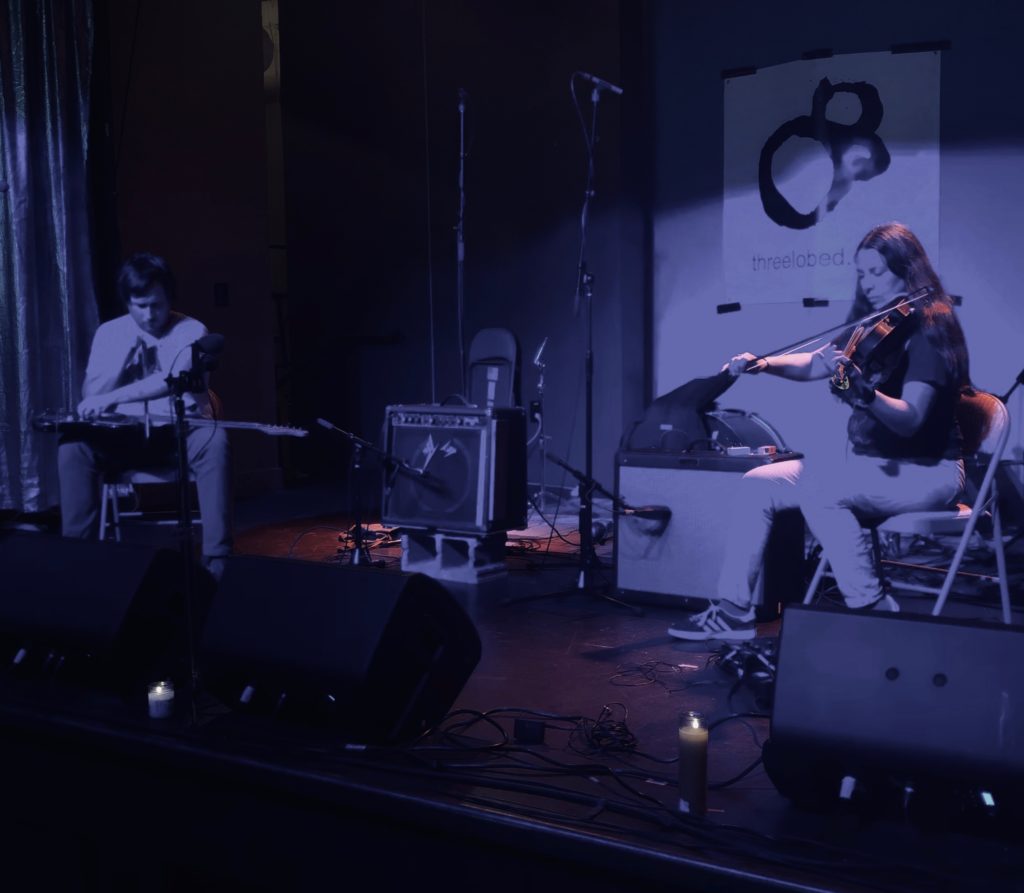 On the heels of a barnburning set by David Nance Group, Bill Nace and Samara Lubelski conjured up a different sort of vibe at the Three Lobed / WXDU Annual Ritual of Summoning at Kings.
Lubelski and Nace both have extensive musical histories as solo artists, improvisers and collaborators, including with members of Sonic Youth (Lubelski with Thurston Moore in, among other formats, Chelsea Light Moving; Nace most recently in Body/Head with Kim Gordon, but also with Moore and Lubelski). This format — in which the duo have released a self-titled album and recently toured the U.S. — finds Lubelski on violin and Nace on guitar/effects. It's clear from the cohesiveness of this 28-minute piece that the pair have a natural interplay with each other, as they weave together a piece that you'll find thought provoking no matter how you choose to interpret it.
I recorded this set primarily with a feed from the soundboard, with the Schoeps MK5 onstage mics providing additional atmosphere. Enjoy!
Download: [MP3/FLAC]
Bill Nace & Samara Lubelski
2019-09-06
Three Lobed / WXDU Annual Ritual of Summoning
Kings
Raleigh, NC USA
Recorded and produced by acidjack
Soundboard + Schoeps MK5c (onstage, XY, DFC)>KC5>CMC6>>Sound Devices MixPre6>24/48 polyWAV>Adobe Audition CC>Izotope Ozone 5>FLAC ( level 8 )
Tracks
01 improvisation
Buy Samara and Bill's self-titled record directly from Relative Pitch Records.