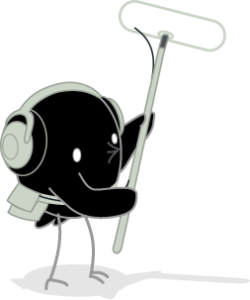 There's a lot to talk about this morning.
The Shins
Apologies to Shins fans waiting for the recording from last night. I did not attend, and wasted my ticket. Between the rain, my not feeling well, and lackluster reviews of the show and the venue, I did not really feel up to attending.
Server Outages and new Server Limits:
The Springsteen and Morrissey recordings have brought users to this site in record numbers. The total number of visits the day after the Springsteen concert was 118,000, roughly 5 times the record number of hits for a day on this site. The record number of visits have continued throughout the week. Those numbers have essentially crashed the server on multiple occasions, and have brought download speeds down to a trickle.
Unfortunately, my host has now put limits on my server capacity. The total number of visitors at any given time is limited to 150 distinct ip addresses. The total number of files one user can download at once is now limited to 5. And upload speed from the server has been capped at 2.5 megabytes per second. That's a lot of speed if you're downloading alone, but a slow speed if you divide it by 150.
There have been complaints and frustrations communicated in various forums on the web about the crashes and the speed reductions. I understand these complaints, but want users to know that these limits come from the host, and are a direct result of the popularity of the site.
Support the Artists:
I am capable of tracking the total number of purchases of official CD's that are made through links on this site. I must say that I am profoundly disappointed at the number of people who download from this site, and the subsequent lack of purchases of official releases. I understand that of the 5000 people who downloaded Springsteen, most if not all of them already own Magic, or of the 3000 people who have downloaded Bjork, most or all already bought Volta.
It is the goal of this site that those 8000 people be exposed to other artists, and support those artists. Springsteen fans would be more than happy with the music of The Hold Steady, or The National, and Bjork fans would love Regina Spektor, or Animal Collective, or Kria Brekkan. In other words, if you already own Volta, click on the link and buy Begin to Hope!
nyctaper is currently considering implementing a limitation of downloads, where access would only be granted if confirmation of purchase of the official release is offered. This is something that we don't want to install, but may be forced to do if users do not support the bands.
Support the Site:
The plan for this site was that donations and ad revenue would make it a not-too-expensive proposition. nyctaper was willing to operate at a loss in order to be able to implement a new model of music exchange and artist promotion. In this regard, the site has been a complete failure. The total number of donations thus far has amounted to $134. That represents less the price of the ticket for Springsteen. Commission ad revenue has generated zero. We did not envision being in the hole for roughly 12 thousand dollars within six months of the opening of the site.
Ironically, today we were accused of being bootleggers.
Plans for the Future:
At this point, nyctaper will continue to exist until the end of the shows listed below. We can not continue to afford to operate past that period without any significant user support.
Upcoming Events:
The Decemberists:
November 1, 2007
November 2, 2007, Terminal Five, NYC
Fiery Furnaces:
November 3, 2007, Hiro Ballroom, NYC
Pylon:
November 7, 2007, Mercury Lounge, NYC
Phil Lesh and Friends:
November 8, 2007, Phil Lesh Tickets at Nokia Theatre Times Square
mum:
November 9, 2007, Church of St. Paul NYC
November 10, 2007, Society for Ethical Culture Concert Hall NYC
Yo La Tengo:
November 16, 2007, Music Hall of Williamsburg, Brooklyn, NY
Pierce Turner:
December 2, 2007, Joe's Pub NYC
December 9, 2007, Joe's Pub NYC
Yo La Tengo:
December 6, 2007, Maxwell's Hoboken NJ (12/6 sold out, click link for tickets to other nights)
I will not attend Neil Young at the United Palace because I can not afford the ticket price, and no user has offered to sponsor my attendance.
Recordings will be posted at this site for each of those concerts that nyctaper attends and records. As with any future plans, some of these concerts may not be attended or recorded by nyctaper, for reasons out of my control. Please check back to the site often for updates as other concerts will be added.
I have received numerous requests to attend and record certain specific events. Please bear in mind that my time and energy are limited. Specific requests are more likely to be successful if accompanied by a guest list pass, complimentary ticket or other incentives.