How to sell your release on-line, Part II:
When Radiohead released In Rainbows as a pay-what-you-please download, a somewhat revolutionary concept in online music distribution, there were understandable kinks in the implementation.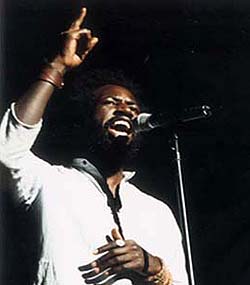 Saul Williams new release The Inevitable Rise and Liberation of NiggyTardust is produced by Trent Reznor, and features the perfect execution of the Radiohead distribution model. The user has a choice, download for free a 192kb mp3 version of the album. Or, for $5, the user can download the album with a choice of 192kb, 320kb, or FLAC. All downloads include pdf artwork, lyrics, and are DRM free.
Saul Williams is an immensely talented performer who combines rap, poetry, beat, and rock into a powerful mixture of performance art and music. It remains to be seen whether an artist of this level of popularity can effectively utilize the Radiohead model. His website contains Saul's unique interpretation of his revolutionary release.
Again, nyctaper* feels a kinship with the artists that have taken the next step into the new paradigm of music distribution on the web. Kudos to Saul and Trent. We'll be paying our $5 on November 1, 2007 for the FLACs!
*nyctaper has no "stake" in this release, other than philosophical support.