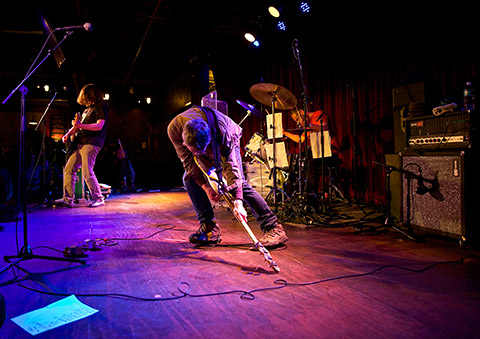 [photos by PSquared Photography]
Since we covered three shows on this particular night, it fell to neild to record this show. He reports:
The longer Mission of Burma's career goes on, the stranger it gets. It's not just that they disbanded at the peak of their popularity and reformed years later — there are plenty of other bands that have done the same, though only MoB can lay claim to having broken up thanks to their guitarist's self-induced ringing in his ears. (As Roger Miller memorably described it in Michael Azerrad's Our Band Could Be Your Life, "In September a middle E appeared in my left ear. And in December a C-sharp below E formed. … They're forming fairly interesting chords that never leave.") The greater oddity is that the "reunion" now feels more like a seamless continuation after the band's two-decade break: Before their hiatus in 1982, MoB issued one full-length CD, one EP, and a handful of singles; since then, they've released four new albums that easily compare with, if not surpass, their early material. And their live shows likewise haven't missed a beat, with the only concessions to Miller's once-career-ending tinnitus remaining a plexiglass screen in front of half of Peter Prescott's drum kit and Miller's guitar amp being pushed to the front of the stage to create something of a sonic bubble amid the earsplitting volume.
For this show at Brooklyn's Bell House during a quick three-city trip down the East Coast, the band opened with a trio of songs from 2012's inventive Unsound, then veered into some vintage material from Forget, a new compilation CD of early rarities. The remainder of the set was a nice mix of more recent material with some older anthems ("That's How I Escaped My Certain Fate," "This Is Not A Photograph," "That's When I Reach For My Revolver"), plus one surprise during the first of two encores: a cover of the Beatles' "Paperback Writer" that segued seamlessly into the B-side "Rain." It was unexpected in precisely the way that has come to be expected at Mission of Burma shows.
Stream the Complete show from Archive.org:

Download the Complete Show in Flac or MP3 at Archive.org [HERE]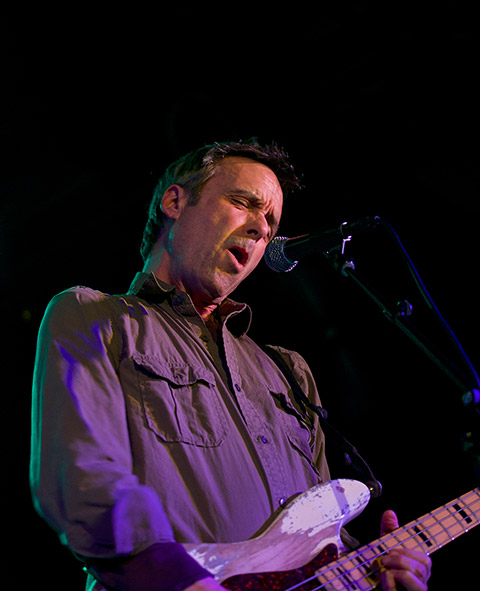 Mission of Burma
2014-02-07
Bell House
Brooklyn NY
Source: AUD > CA-14 cardioids > Church Audio battery box > Line In > iRiver H320 (Rockboxed) > AIFF > Sound Studio > FLAC
Roger Miller: guitars, vocals
Clint Conley: bass, vocals
Peter Prescott: drums, vocals
Bob Weston: tape loops
Recorded by neild
Setlist:
01 Fell Into The Water
02 Sevens
03 Sectionals In Mourning
04 He Is She Is
05 Eyes of Men
06 Thirteen
07 Man In Decline
08 Period
09 Secrets
10 That's How I Escaped My Certain Fate
11 Feed
12 Forget
13 Mica
14 This Is Not A Photograph
15 Red
16 [encore break/loops]
17 Dirt
18 Spider's Web
19 Paperback Writer [Beatles]
20 Rain [The Beatles]
21 [second encore break]
22 1001 Pleasant Dreams
23 That's When I Reach For My Revolver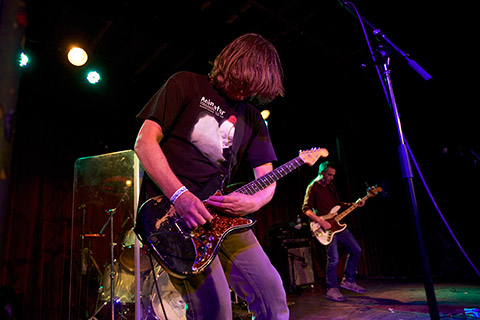 All of Mission of Burma's recordings are worth buying (you can get some via their website store), and, needless to say, go see them live whenever you can. Prescott warned in 2008 that he didn't think the band could physically handle playing more than "a couple more years"; while they've already handily outlived that prediction, as we learned back in 1982, you never want to take anything for granted.