[photo courtesy of Ellen Qbertplaya]
Superchunk spawned one of the most revered independent labels, revitalized the music scene of two entire towns, and continue to inspire men and women alike to pogo at the stage lip singing every word. Few bands can claim those achievements, but even fewer can claim to have not only kept, but expanded their fans' loyalty since the early 1990s. Mac McCaughan may well be one of his generation's few ageless indie stars, as unabashedly confessional, athletic and compelling onstage as he was when he was in his twenties. What separates his songs from those of lesser peers is that those lyrics aren't just reflections of youthful naiveté — they just say what they need to in the most direct, compelling way. It hurts none that behind Mac is a crack band (sans, sadly, Laura Ballance these days) that has only gotten better over the years; if many drummers are hitting the kit better than Jon Wurster at any age, they ought to count themselves lucky. And that doesn't even begin to touch the humor of Jim Wilbur (who's a pretty darn good player, too).
The band came into Baby's All Right on this Thursday to follow up a performance the night before at Ground Control Touring's 15th Anniversary, meaning they weren't here to flog a new record or for any purpose other than to remind their fans exactly why they stick around. They rewarded us with a set that drew from all over their catalog, treating 2013's I Hate Music and their 1990s canon with equal reverence. The sold out crowd gave as good as they got in terms of energy, as the people in the front didn't stop moving, or singing, the entire time. The band may have joked before "The Popular Music" (from Indoor Living, 1997) about how they would sit around in front of a Britney Spears poster in their practice room and wonder if a new song they were writing would "make them popular" (Mac's reply — it didn't) but the reality is that, in the longer run, their efforts worked. Sometimes it's quality, and not quantity of "popularity" that counts, and Superchunk has the former in abundance. For a certain group of people, Superchunk were a foundational band, in the same way other giants of the era like Pavement (or further toward the mainstream, Nirvana) inspired countless stints as independent radio DJs, memberships in variously-successful bands, and LP/CD collections that burden many of us to this day. In 2013, we called them "the best working band in America today," and noted that they "don't have a bad song in their catalog," and those sentiments remain true to this day.
To be honest, I'm not really sure if they haven't played the first encore, "The Breadman" single in more than 20 years as claimed, but I'm not going to be that guy who disputes the band on the Internet (according to said Internet, this was only the second time it's ever been played). I will say that "Hyper Enough," still rings true — rocking this night with an energy that belied its twenty years in the rotation, and a song whose central premise still rings true of Mac now as when he wrote it. And "Throwing Things," which closed the first encore, well, it was as compelling as it was when it first appeared on No Pocky for Kitty in 1991. True to their nature, the band came out for a second encore, and closed with "Slack Motherfucker." Balance wrote the song back in 1990 and, whoever it was addressed to at the time, Mac has proven to be anything but.
I recorded this set with Superchunk FOH Matthew Barnhart's soundboard mix, together with Audio Technica 4051 microphones onstage. The sound quality is outstanding. Enjoy!
Download the complete show: [MP3/FLAC]
Stream the complete show (minus banter tracks and encore breaks):

Superchunk
2015-12-03
Baby's All Right
Brooklyn, NY USA
Exclusive download hosted at nyctaper.com
Recorded and produced by acidjack
Soundboard (engineer: Matthew Barnhart) + Audio Technica 4051 (onstage)>Zoom F8>2x24bit/48kHz WAV>Adobe Audition CS 5.5 (align, mix down, adjust width, fades, very light compression)>Izotope Ozone 5 (EQ, effects, image)>Audacity 2.0.3 (track, amplify, balance, downsample, dither)>FLAC ( level 8 )
Tracks [Total Time: 1:24:15]
01 [intro]
02 Like A Fool
03 Cursed Mirror
04 Hello Hawk
05 Good Dreams
06 Me & You & Jackie Mittoo
07 Punch Me Harder
08 On the Mouth
09 [banter1]
10 Rosemarie
11 Kicked In
12 Iron On
13 The Popular Music
14 Low F
15 Crossed Wires
16 Detroit Has A Skyline
17 Driveway to Driveway
18 Digging for Something
19 [encore break]
20 The Breadman
21 Hyper Enough
22 Throwing Things
23 [encore break 2]
24 Slack Motherfucker
If you enjoyed this recording, PLEASE SUPPORT Superchunk, visit their website, and purchase their albums directly from Merge Records [HERE].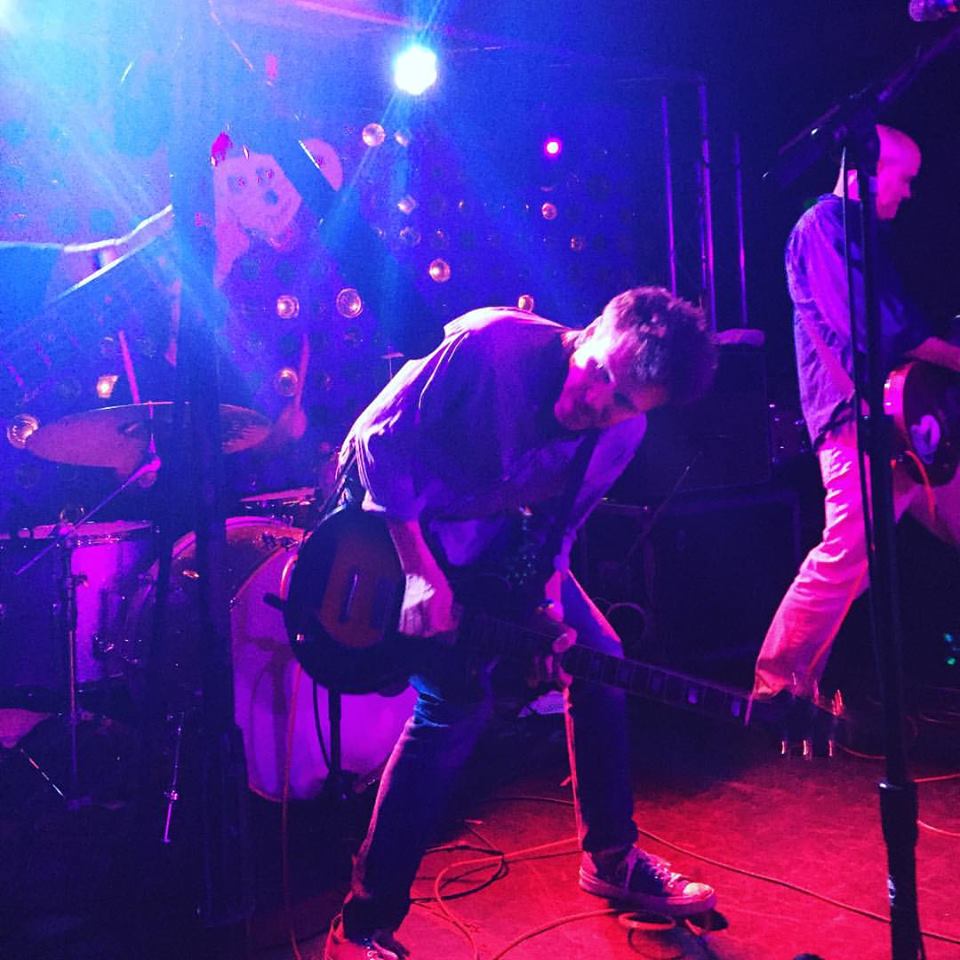 [photo by Lauren Epstein]