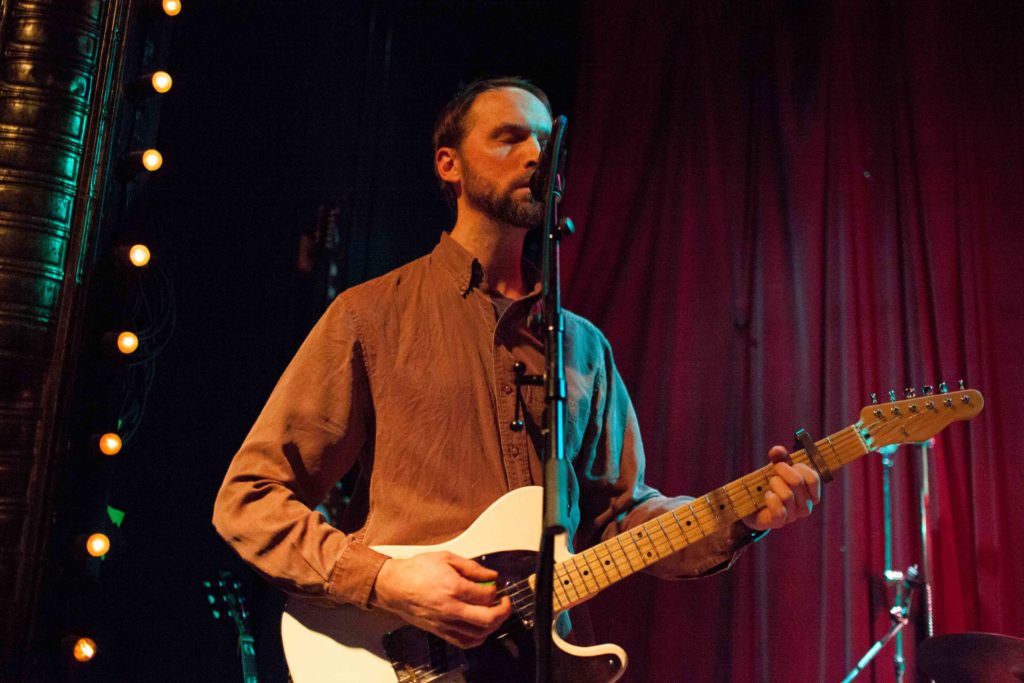 Willie Lane has long been something of a mystery, appearing sporadically on live MV/EE CD-R's and quietly self-releasing tiny pressings of highly-coveted solo guitar records. Until recently, you couldn't even find them online, having to resort to in-the-know record stores that would stock these rarities. But recently a Willie Lane Bandcamp page appeared with digital downloads of his three LPs and one single, followed by a reissue of the long-scarce Known Quantity from Feeding Tube. Already down to the last box of that one, the reissues will keep coming in March when they put Guitar Army of One back out into the world. Meanwhile, on The Avant Ghetto, Jeff Conklin played an awesome live set from Scratch Ticket (Lane on guitar, Rob Thomas on bass, and John Moloney on drums), stoking excitement at the possibility Lane would down to NYC for a gig.
For this performance, Lane recruited local drummer-of-record Ryan Jewell for a mix of rehearsed material and improvisation. Though quite different from the stark, lonesome guitar on his records, their set manages to conjure those same slanted vibes.
Extra thanks to Jeff Conklin and The Avant Ghetto Presents for getting Willie Lane out to NYC and for inviting us down. Check out his show on WFMU for the good stuff!
I recorded this set with the MBHO cardioids set up in stereo DIN configuration, combined with a board feed courtesy of Union Pool FOH Doug. The sound is excellent. Enjoy!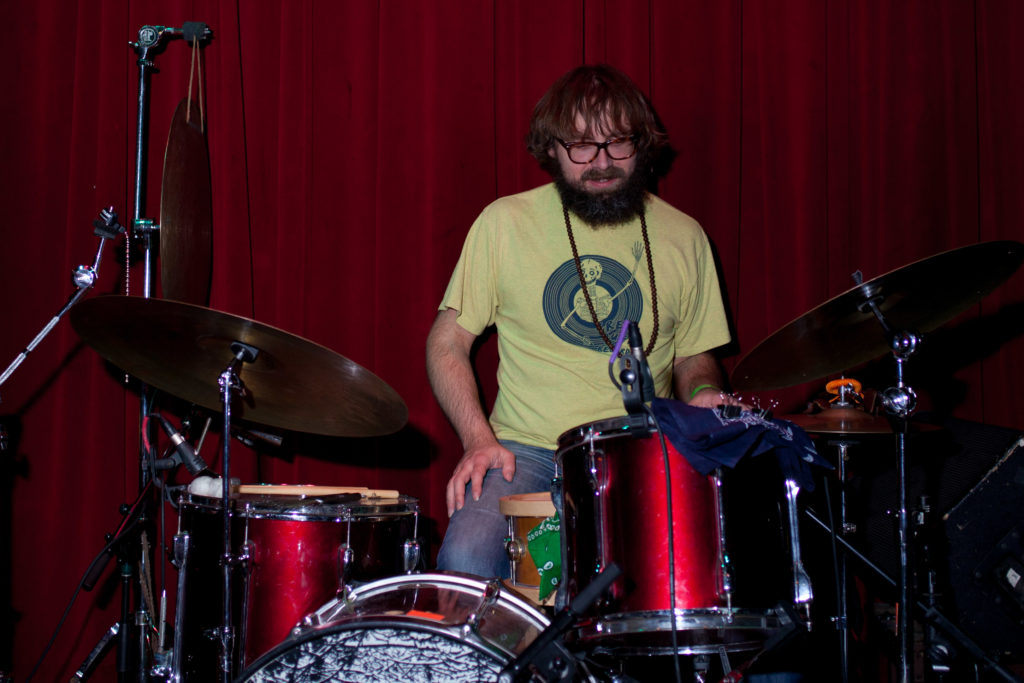 Willie Lane
2019-02-07
Union Pool
Brooklyn, NY
Recorded and produced by Eric PH for nyctaper.com
Photos by Drew Gardner
Soundboard (engineer: Doug) + MBHO KA200N/603A (DIN) > Naiant PFA >> Sound Devices MixPre-6 > WAV (24/48) > Adobe Audition CC (mixdown, compression, normalize, fades) + Izotope Ozone 5 (EQ, compression) > Audacity 2.0.5 (tracking, tagging) > FLAC (24/48, level 8)
Tracks [36:40]
01. Poolside Jam
02. Lower Life Forms
03. Bottles & Cans > Improvised Interlude > Blister Pack
04. Sorry Wicks
Willie Lane: guitar, vocals
Ryan Jewell: drums