Follow @acidjacknyc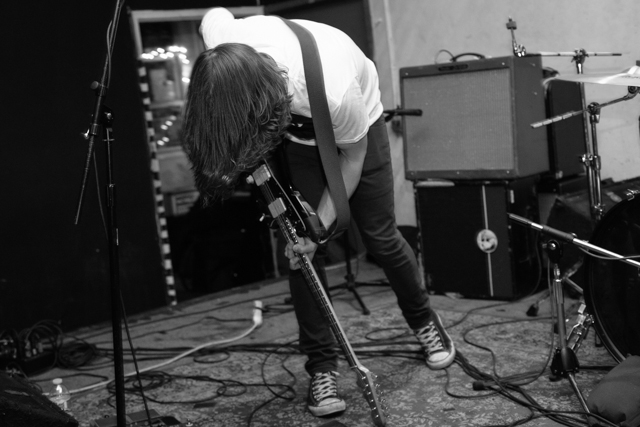 [Photos courtesy of Walter Wlodarczyk]
The website for Brooklyn band Low Fat Getting High describes their sound as "post-noise-grunge-core-shredding". After this show at Shea Stadium — where they packed twelve songs into a set less than a half-hour long — I'd say that's about right. There's a definite 90s influence going on — at points, they feel in like what Local H might have sounded like with more balls — but LFGH dispenses with much of that decade's sad-sack navel-gazing in favor of jams that deliver the party like a gut punch. This set roiled from the first notes of their single, "Better Better Worse" through what practically qualifies as a "jam" number for this band, the four-and-a-half minute "My Hate". But where some bands in this territory are content with turning it up and getting stoopid, LFGH has some real craft behind their work. Snag their EP, Bad Yoga, or better yet, head over to Muchmore's on March 29, and see for yourself.

Like our other set's from this night, this  was recorded in full digital multitrack combined with a pair of my audience mics. The Shea team was gracious enough to let us use their digital multitrack files, which made for a recording of outstanding, almost album quality. We'd encourage you to check out their site for their own version of this show (coming soon) and those of hundreds of other bands.
Stream "Better Better Worse"

Download the complete show: [MP3] | [FLAC]
Note: All of the material on this site is offered with artist permission, free to fans, at our expense. The only thing we ask is that you download the material directly from this site, rather than re-posting the direct links or the files on other sites without our permission. Please respect our request.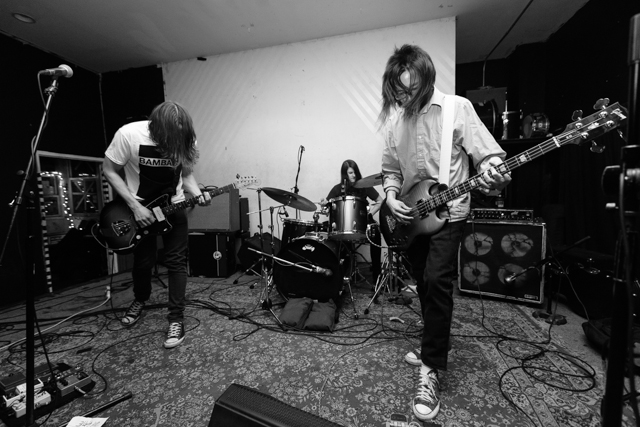 Low Fat Getting High
2014-02-21
Shea Stadium
Brooklyn, NY USA
Exclusive download hosted at nyctaper.com courtesy of liveatsheastadiumbk.com
Recorded by R.J. Gordon and acidjack
Produced by acidjack
Soundboard multitrack + Naiant X-X>Edirol R-44 [OCM]>>Adobe Audition CS5.5 (mixdown and effects)>Izotope Ozone 5 (effects, compression, limiting)>Audacity 2.0.3 (tracking, fades, additional EQ, dither, downsample)>FLAC ( level 8 )
Tracks
01 Instrumental #1
02 Better Better Worse
03 Childhood Friends
04 The Claw
05 Bath Salts
06 Don't Blame Me
07 Hate Them All
08 Instrumental #2
09 Emasculator
10 Police Cop
11 Don't Believe You Anymore
12 [banter]
13 My Hate
If you enjoyed this recording, PLEASE SUPPORT Low Fat Getting High, visit their website, and buy their records on bandcamp.