[photos by acidjack — they're not very good, but you wanted this post up fast, right?]
We've written about Wilco and Jeff Tweedy a lot in the years of this site, in part because Wilco continue to be supportive of what we tapers do, but more importantly because they've continued to refine and expand their live show, making for something worth recording. For Jeff Tweedy's inaugural Mountain Jam, Tweedy decided to serve up a slew of new songs (twelve, to be exact) , as well as some of the best-loved Wilco classics including "Jesus, Etc." and "I Am Trying To Break Your Heart", as well as the always-poignant "California Stars" from the band's collaboration with Billy Bragg. The new tunes will appear on Tweedy's forthcoming album with his son, Spencer, entitled Sukierae, which drops on September 16.
While the Wilco classics are always welcome, the new material was this set's standout. Tweedy managed to get the audience to sing along to "Slow Love" despite that none of us had heard it before, and "Diamond Light" already looks like another great "jam" song, with a fiery guitar outro that begs for improvisation. There's plenty more we could say about the set, but for Tweedy fans, the reason to hear this will be clear, and we want to get it out there as quickly as possible. Without further ado, here you go.
I recorded this set with MBHO microphones from an area to the immediate right of the soundboard. Despite this being a wide-open outdoor show at a decent distance from the stage, the vocals and general PA sound is clear and direct, and an excellent representation of this performance. Enjoy!
Download the complete show: [MP3] | [FLAC] (faster offsite links — if these are not working, please try the links below)
Stream the complete show (minus banter tracks): 
Permanent Download Links (Please use only if the offsite links aren't working) [MP3] | [FLAC] 
Note: All of the material on this site is offered with artist permission, free to fans, at our expense. The only thing we ask is that you download the material directly from this site, rather than re-posting the direct download links or the files on other sites without our permission. Feel free to re-post the Soundcloud links. Please respect our request.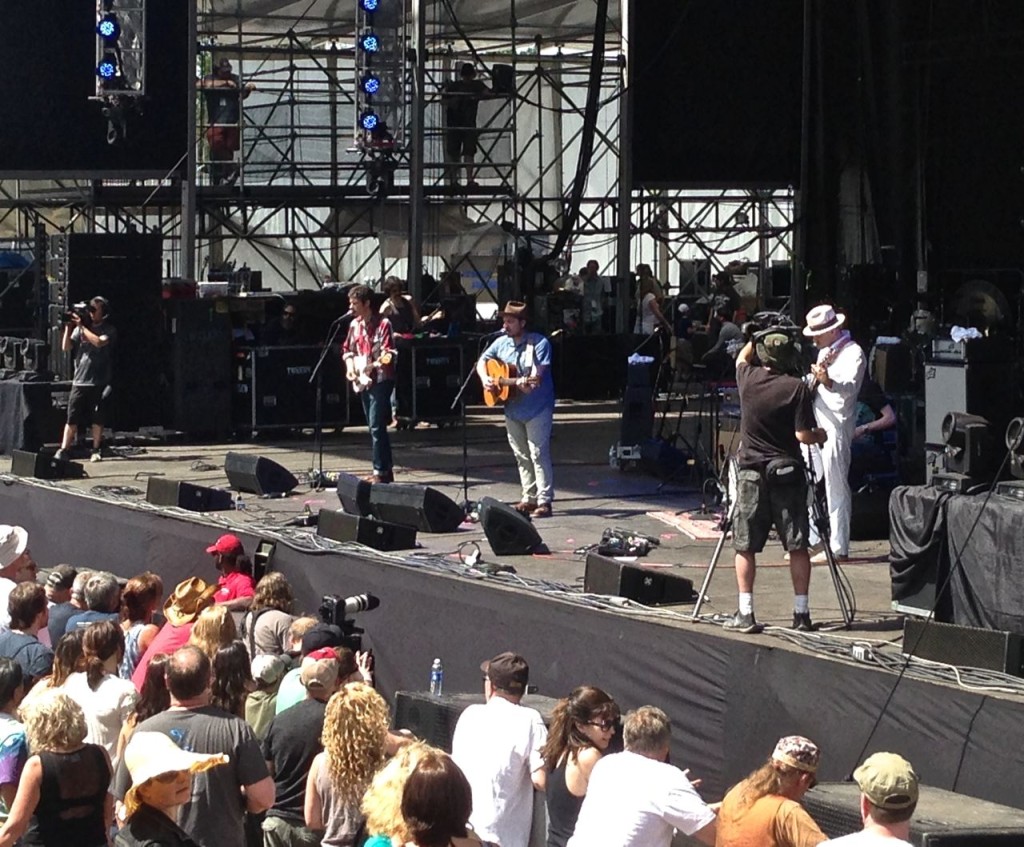 Jeff Tweedy
2014-06-07
Mountain Jam X (East Stage)
Hunter, NY USA
Exclusive download hosted at nyctaper.com
Recorded and produced by acidjack
MBHO KA200N/MBP603 (PAS, Side of Board)>Sound Devices USBPre2>Sony PCM-D50>24bit/48kHz WAV>Adobe Audition CS 5.5 (fades, compression)>Izotope Ozone 5 (EQ, effects)>Audacity 2.0.3 (track, amplify, balance, downsample, dither)>FLAC ( level 8 )
Tracks [Total Time 1:14:14]
01 Down From Above
02 Flowering
03 Summer Noon
04 [banter1]
05 World Away
06 [banter2]
07 New Moon
08 [banter3]
09 Slow Love
10 Nobody Dies Anymore
11 High As Hello
12 Fake Fur Coat
13 [banter3]
14 Low Key
15 Honey Combed
16 Diamond Light
17 I Am Trying to Break Your Heart
18 New Madrid [Uncle Tupelo]
19 [banter4]
20 California Stars
21 Jesus, Etc.
If you enjoyed this recording, PLEASE SUPPORT Jeff Tweedy and Wilco, visit their website, and purchase their official releases at their website [here].