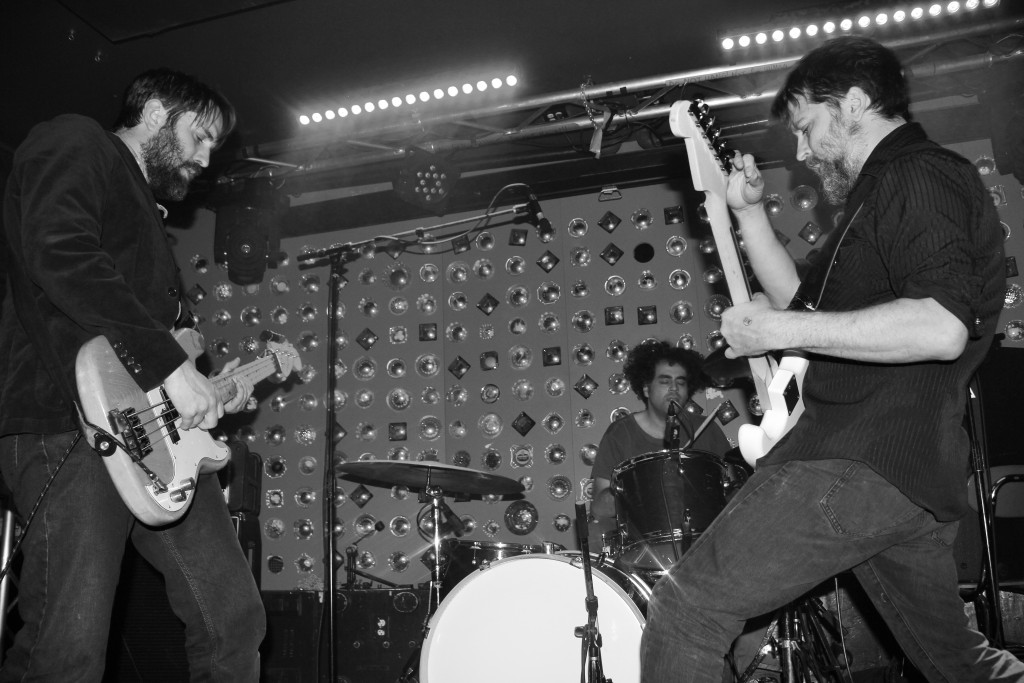 [Photos by Jamie Langley]
For many Six Organs of Admittance fans, 2012's Ascent delivered on something they've been waiting for a long time: the Six Organs-Comets on Fire record. The long-fabled collaboration—essentially Ben Chasny backed by his Comets bandmates—was originally teased way back in 2009 by Ethan Miller's Silver Currant blog as "The Lost Electric Six Organs Album." It featured three demos, all of which would later be recorded for Ascent. The demos themselves would get a limited CD-R/tape release from Silver Current as well. Three years later, Six Organs is back with Hexadic, in which all the songs were composed according to a complex card-based system that I won't bother trying to explain. (If you want to know more about that go straight to the source and pick up Chasney's book, The Hexadic System.) Hexadic does two things for Six Organs: it picks up where Ascent leaves off with another electric, high-energy version of the band; and it also completely re-formulates and invigorates the project. For songs that were composed based on a formal system, they downright rock.
Finally making their way to the east coast this April (there was a February west coast tour), this lineup of Six Organs at Baby's All Right features Andrew Mitchell on bass and Adam Payne on drums. Five songs here are from Hexadic while the balance of the set sees the band drawing from across the Six Organs catalog. The most surprising inclusion is "Black Needle Rhymes" off of 1999's Dust & Chimes, here re-imagined as a medley with a cover of Coil's "Fire of the Mind." "Shelter From the Ash" and "A Thousand Birds" are Six Organs hits if I've ever heard one. But my absolute favorite moment in this set is when "Home" (from School of the Flower) segues seamlessly into "Anesthesia" (from Luminous Night). It's positively chilling.
Baby's All Right FOH Harrison Fore recorded this set with the house mics and a soundboard feed and I mixed the two sources in post-production, like the Elisa Ambrogio set from the same night. The sound is outstanding. Enjoy!
Six Organs of Admittance is still on tour with Elisa Ambrogio. Check the dates here.
Download the complete show: [MP3] | [FLAC]
Stream the complete show:

Note: All of the material on this site is offered with artist permission, free to fans, at our expense. The only thing we ask is that you download the material directly from this site, rather than re-posting the direct links or the files on other sites without our permission. Please respect our request.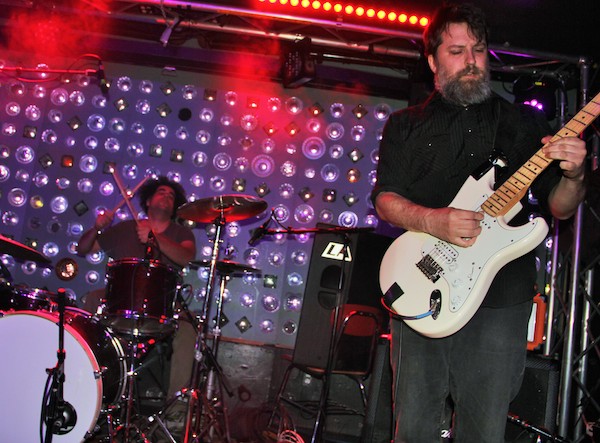 Six Organs of Admittance
2015-04-30
Baby's All Right
Brooklyn, NY
Exclusive download hosted at nyctaper.com
Recorded by Harrison Fore
Produced by Eric PH
Soundboard (engineer: Harrison) + Audio Technica 4051 > 4x Mono WAV (24/48) > Adobe Audition CC (align, mixdown) > Izotope Ozone 5 (EQ, exciter) > Audacity 2.0.5 (amplify, fades, downsample, dither, tracking, tagging) > FLAC (16/44.1, level 8)
Tracks [52:04]
01. Hollow River
02. Wax Chance
03. The Ram
04. Guild
05. A Thousand Birds
06. Home
07. Anesthesia
08. Sphere Path Code C
09. Even If You Knew
10. Black Needle Rhymes / Fire of the Mind [Coil]
11. Shelter From the Ash
Support Six Organs of Admittance: Website | Buy Hexadic from Drag City