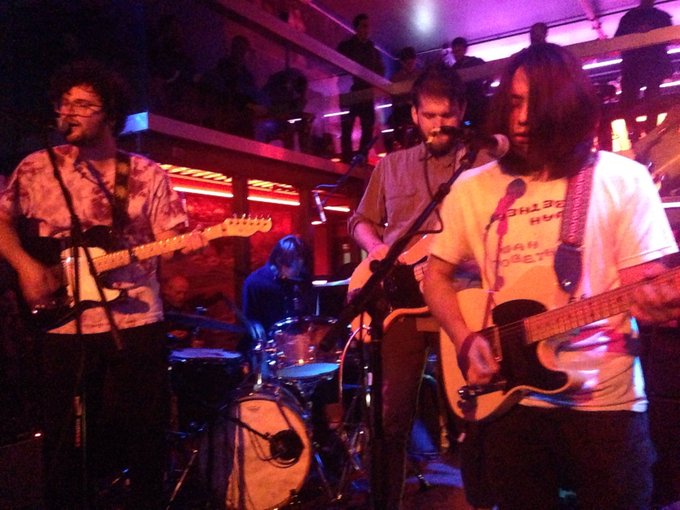 Whereas week two of Garcia Peoples' Nublu residency celebrated One Step Behind with an extra-long outing of its title track, the band gets back to the shorter tunes in the third week. With Danny Arakaki handling most of the vocals, the band debuts two new songs: "This Place" and the embryonic "Terry" with some improvised vocals. The real standout though is the opening "Total Yang" into "I Ain't Hurt." Neither song has ever sounded as sweet as they do here.
Garcia Peoples have a ton of shows coming up throughout the US. Check out their tour dates for a show near you!
I recorded this from our usual location at Nublu. The sound is excellent. Enjoy!
Downloads available at the Live Music Archive
Garcia Peoples
2019-10-17
Nublu 151
New York, NY
Recorded and produced by Eric PH for nyctaper.com
MBHO KA200N/603A > Naiant PFA >> Sound Devices MixPre-6 > WAV > Adobe Audition CC + Izotope Ozone 5 > Audacity 2.0.5 > FLAC
Tracks [43:25]
01. Total Yang > I Ain't Hurt
02. The Spiraling > This Place
03. Terry
04. The Sweet Lie
Garcia Peoples: Cesar Arakaki, Danny Arakaki, Andy Cush, Pat Gubler, Tom Malach