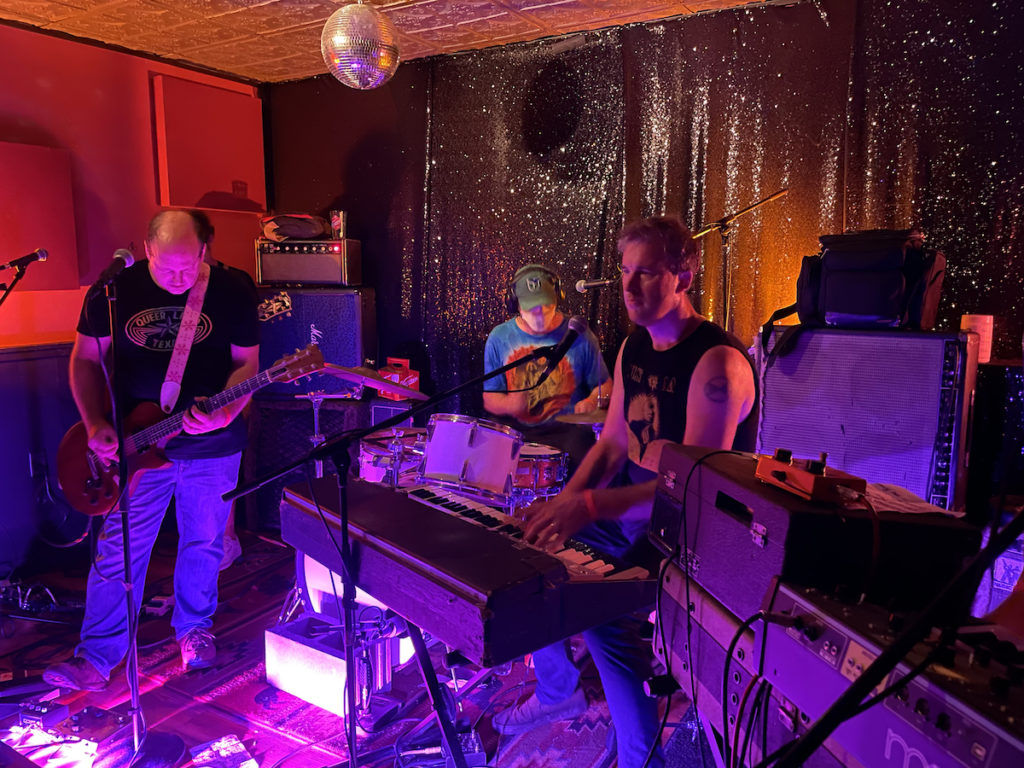 Brahs and Sahs! Here's your unofficial Oneida chatbot with the news: It's nearly summer and once again August has been declared the month of Oneida, with tour dates in a bunch of cities you've heard of and possibly live in. Last year's August festivities were interrupted by that nasty bug (but not before we got to see them play Tubby's), so wish the boys a Success-ful tour and grab your tickets now—dates below!
Soundtrack your buying with this sumptuous gig from last August in support of their latest album Success and general Oneida awesomeness. All the hits from the album are here with some oldies to round things out—I can't even remember the last time I saw them play "Double Lock Your Mind," not to mention the fan-favorite "Each One Teach One" making an appearance. But I love the new ones too—they're like Oneida meets the Ramones? I don't know but "Rotten," "I Wanna Hold Your Electric Hand," and "Beat Me to the Punch" are infectious pop-tunes run through the Oneida riff machine.
I recorded this from our usual spot at Tubby's with a board feed courtesy of our bud, Will. The sound is excellent. And remember—if you don't appreciate the Oneida you have we're not gonna get you another one.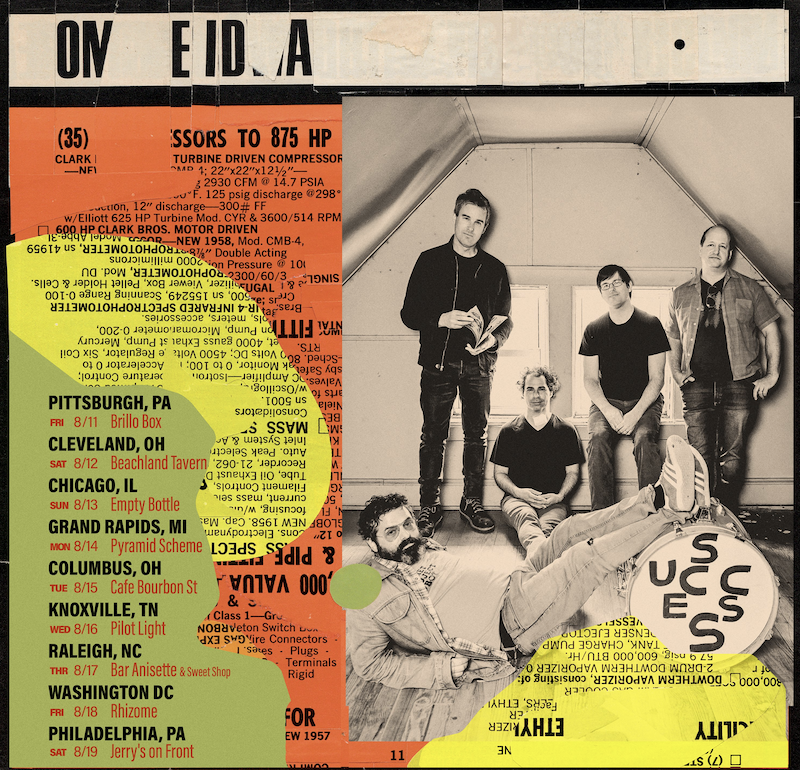 Oneida
2021-08-04
Tubby's
Kingston, NY

Recorded and produced by Eric PH for nyctaper.com

Soundboard (engineer: Will) + MBHO KA200N/603A (DIN) > Naiant PFA >> Sound Devices MixPre-6 > WAV (24/48) > Adobe Audition CC + Izotope Ozone 5 > Audacity 3.0.2 > FLAC

Tracks [1:21:42]
01. Rotten
02. Cockfight
03. Opportunities
04. Each One Teach One
05. Paralyzed
06. Ghost in the Room
07. I Wanna Hold Your Electric Hand
08. Low Tide > Ragged Shore
09. Up With People
10. Solid
11. Double Lock Your Mind
12. Beat Me to the Punch
Find Oneida ticket links, records, and more at Joyful Noise!