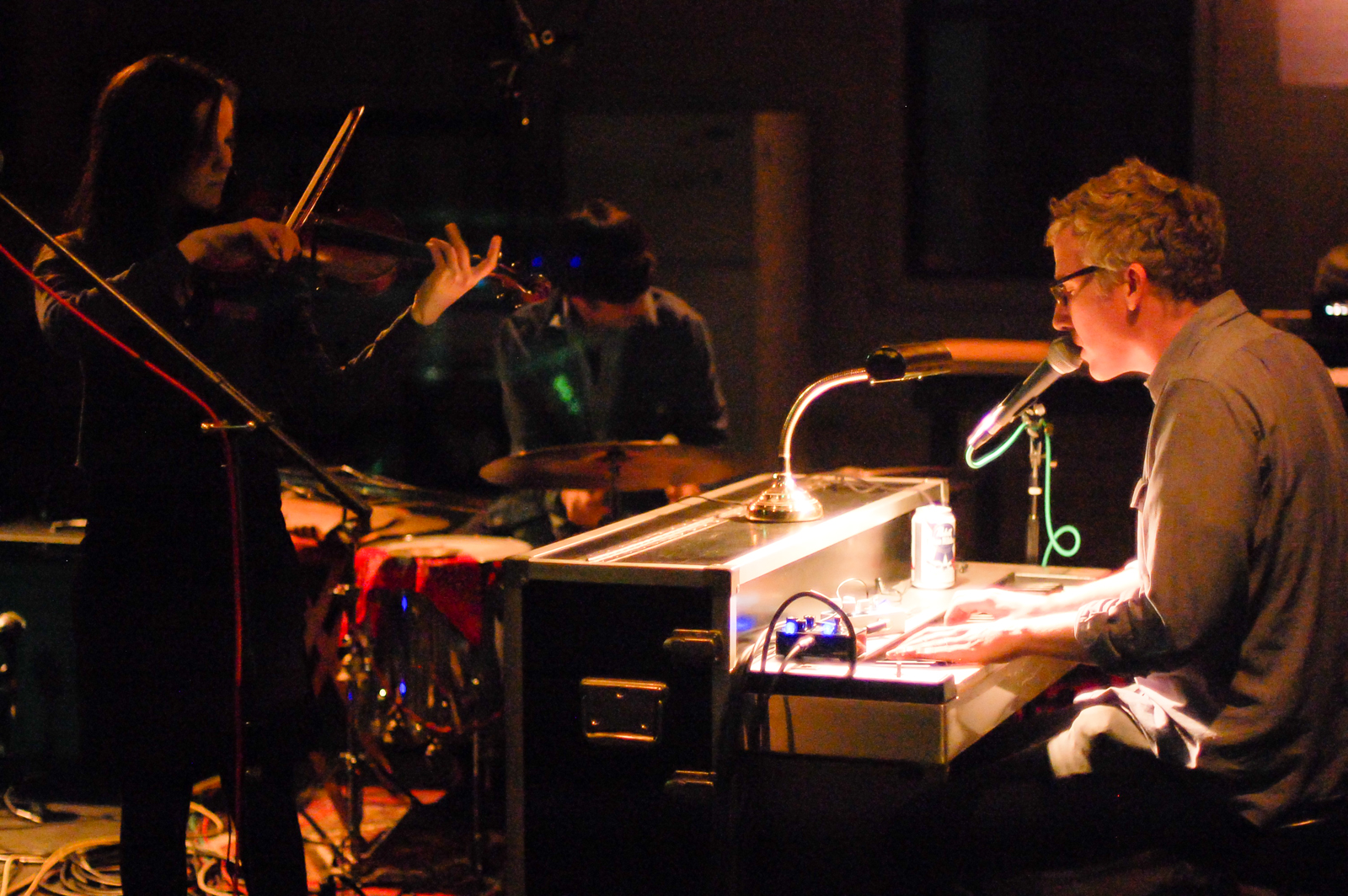 [Photos by Jill Harrison at For the Love of Brooklyn]
Paul Damian Hogan The Third (if you wonder why the full name, Google "Paul Hogan" — he's Crocodile Dundee, in case you're wondering) is one of those artists that doesn't slow down. Visit his website and you'll find links to no less than eight albums, film scores, compositions, production (Friend Roulette's EP, strings on Passion Pit's Manners), and a few TV commercials — oh, and he's also in the bands Frances and Ta Da, in his spare time. I was lucky enough to be invited to this special event at The Bushwick Starr, a comfortable DIY theater and event space on Starr Street near the Jefferson L, which Paul had rented out for the night to debut his latest record, The House, which appropriately enough is the successor to The Hut from 2009. Surrounded by friends and joined by a number of special guests, Hogan played The House for us straight through, with several songs transitioning seamlessly into the others. Hearing him live, it's no surprise that he spends significant time as an arranger and producer — or that he has a Ph.D. in music — as his compositions and arrangements are dense, varied and surprising, never going quite where you expect. This debut of the new record in this unique and intimate space was the perfect way to introduce us to Hogan's latest effort.
I recorded this set with Schoeps MK5 microphones in the center of the room with a wide pattern to capture the way it sounded live. Other than some PA hiss and occasional distortion, the sound is excellent. Enjoy!
Stream "Fooled"

Download the complete show [MP3] | [FLAC]
Note: All of the material on this site is offered with artist permission, free to fans, at our expense. The only thing we ask is that you download the material directly from this site, rather than re-posting the direct links or the files on other sites without our permission. Please respect our request.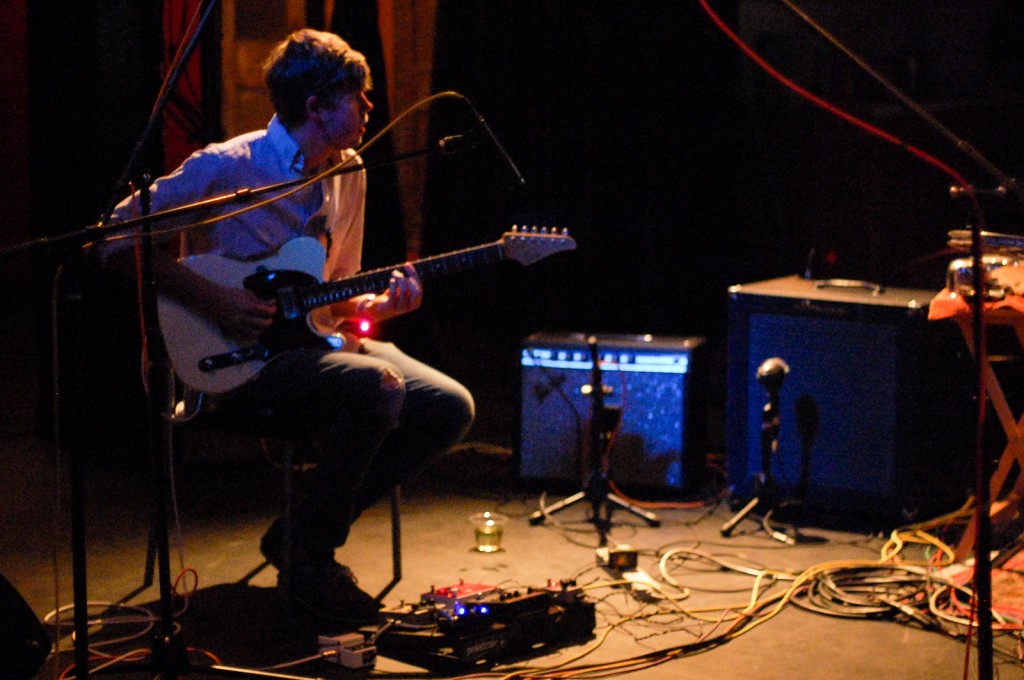 Paul Damian Hogan the Third
2013-04-05
The Bushwick Starr
Brooklyn, NY USA
Exclusive download hosted at nyctaper.com
Recorded and produced by acidjack
Schoeps MK5 (cardiod, ORTF, DFC, FOB)>KCY>Z-PFA>Roland R-26>24bit/48kHz WAV>Izotope Ozone 5 (EQ, effects)>Audacity 3.0 (fades, tracking, amplify, balance, parallel compression, downsample)>FLAC ( level 8 )
Tracks
01 [intro] (Matt Meade of Friend Roulette)
02 California Sands
03 Golden Cactus
04 Constellation
05 The Heat Stroke Song
06 The Really Really Long Road
07 Evil Wheel
08 Fooled
09 Cosmic Walkabout
10 The Fort
Players:
Paul Damian Hogan the Third (keys, vocals)
Matt Meade (guitar)
Kyle Olson (drums)
Guest appearances by:
John Stanesco (sax, bass clarinet)
Julia Tepper (violin, vox)
Stephanie Skaff (vox)
Live slide show by Brighid Greene and Stephanie Gould
If you enjoyed this recording, PLEASE SUPPORT Paul Damian Hogan, visit his website, and purchase The House directly from him [HERE], including the limited vinyl edition.