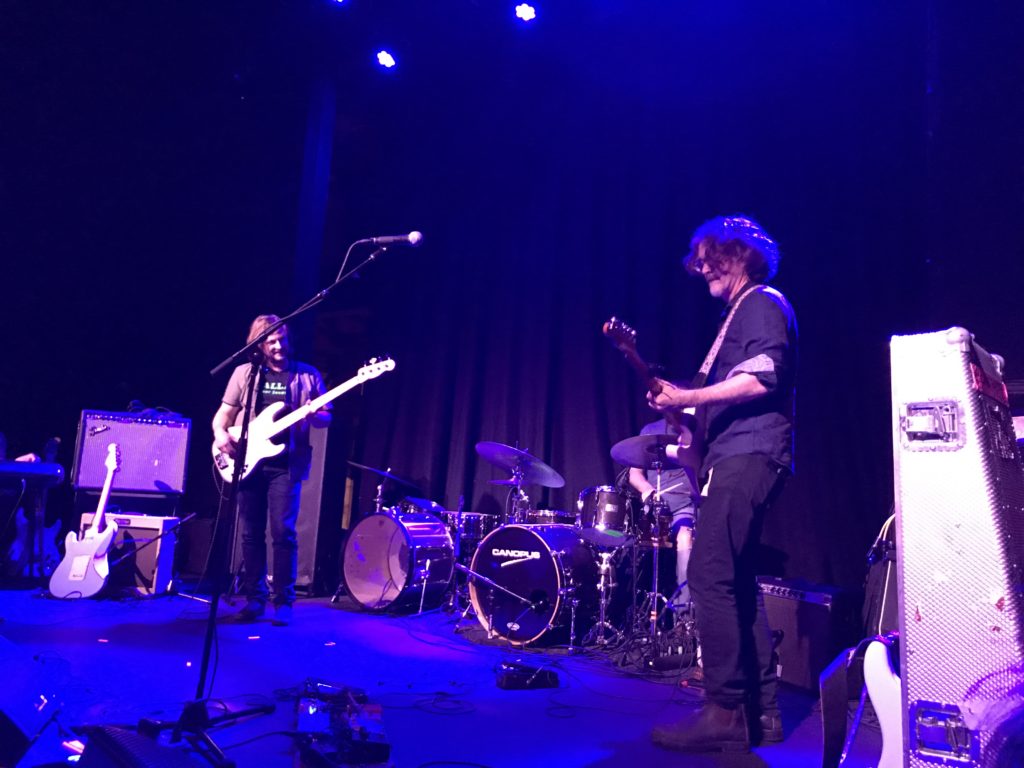 A few weeks ago, the internet buzzed with discussion of "indie jam," the term coined by Steven Hyden at Uproxx and referring, as many noted in response, to a constellation of bands advanced largely by Jeff Conklin on The Avant Ghetto. (We at NYCTaper are acknowledged by Hyden too, I'm obliged to mention.) In the article, musicians like Chris Forsyth (along with Garcia Peoples, Sunwatchers, Ryley Walker, William Tyler, and many others) are credited with "an inclination to meld all kinds of music — including indie, post-rock, folk, country, jazz fusion, and, yes, punk — and take it in adventurous and often improvised directions."
"Indie jam"—or whatever you want to call it—surely wasn't born in an out-of-the-way amphitheater in Raleigh, NC. But in September 2013, when we were first introduced to Forsyth's far-out jams that were clearly referencing the Grateful Dead and Television, something was afoot. Is it time for us shrug off the legacy of Kurt Cobain's distaste for the Dead and acknowledge the ongoing intersections of indie rock and jambands? Across the aisle, jamband fans are approaching the same questions, as the podcast Beyond the Pond seeks to introduce Phish fans to music outside the jamband ecosystem.
In the meantime, while the heads have been catching up to him, Chris Forsyth has released a series of increasingly great albums. The latest is All Time Present, in which Forsyth's singular guitar playing weaves effortlessly between varied genres, from psych rock to, yes, even dance.
On Monday night we caught Forsyth's Brooklyn record release show, appropriately opening for Träd, Gräs och Stenar. Joined by the latest edition of the Solar Motel Band, Peter Kerlin on bass and Ryan Jewell on drums, the trio play "Tomorrow Might as Well Be Today" and "Mystic Mountain" before being joined by Pat Gubler (P.G. Six/Wet Tuna) on keys for "Dream Song" and an absolutely epic performance of "Dreaming in the Non-Dream." Returning the favor from last month's Garcia Peoples record release show, the Solar Moteliers are joined by Tom Malach, Danny Arakaki, and Cesar Arakaki to complete the circle with "Techno Top."
Chris Forsyth, Garcia Peoples, Dire Wolves, and Weak Signal play Market Hotel on July 27. You can find out what magic is in store from this insanely great lineup by grabbing a ticket.
Downloads available at the Live Music Archive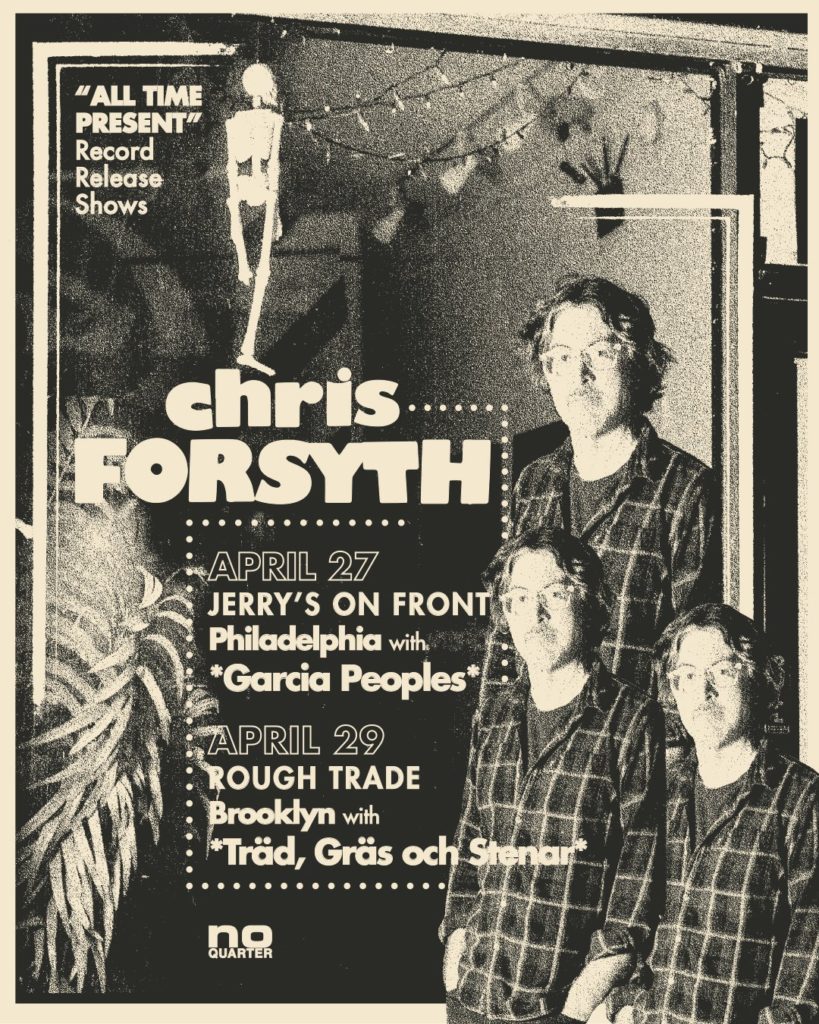 Chris Forsyth
2019-04-29
Rough Trade NYC
Brooklyn, NY
Recorded and produced by Eric PH for nyctaper.com
Soundboard (engineer: Terry) + MBHO KA200N/603A (DIN) > Naiant PFA >> Sound Devices MixPre-6 > WAV (24/48) > Adobe Audition CC (mixdown, compression, normalize, fades) + Izotope Ozone 5 (EQ, compression) > Audacity 2.0.5 (tracking, tagging) > FLAC (24/48, level 8)
Tracks [59:36]
01. Tomorrow Might as Well Be Today
02. Mystic Mountain
03. Dream Song
04. Dreaming in the Non-Dream
05. Techno Top
Solar Motel Band:
Chris Forsyth
Peter Kerlin
Ryan Jewell
3-5 with Pat Gubler
5 with Tom Malach, Danny Arakaki, and Cesar Arakaki of Garcia Peoples