Dire Wolves have a new record coming on Beyond Beyond is Beyond next month. It's called Grow Towards the Light (which you might remember as a song title from February's Union Pool show) and it's available for preorder now.
Their gig from Nublu Classic doesn't directly feature any songs from the record, but as you'll find with the 'Wolves their live performances often weave in and out of album material. "Dire Spires" is a new song/improvisation we haven't heard before, while "Enter Quietly" takes on the opening track from Excursions to Cloudland. The centerpiece of this show is their own chaotic version of Faust's "It's a Rainy Day, Sunshine Girl" which takes the hypnotic song (from So Far) and swirls it into the type of frenzy Dire Wolves do best.
I recorded this set in good old tapers section fashion, which just a pair of mics flown beside the soundboard. The small Nublu Classic room sounds good for its size and this recording will take you right up front. Enjoy!
Downloads available at the Live Music Archive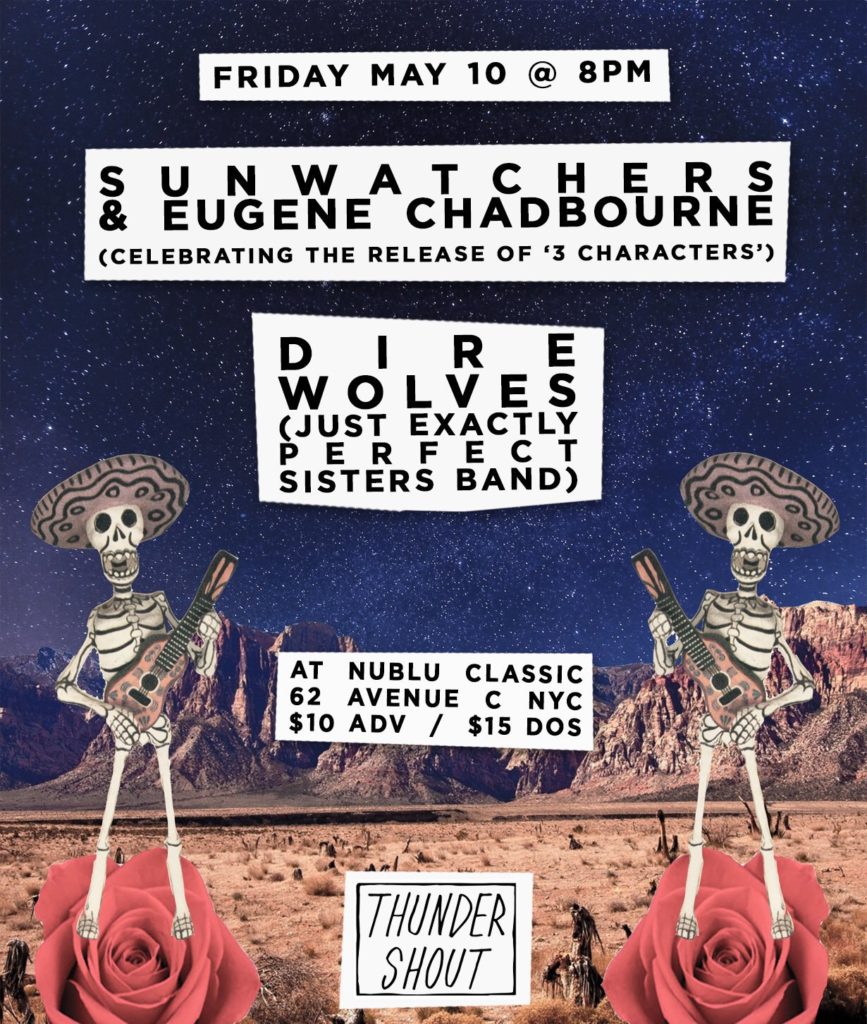 Dire Wolves (Just Exactly Perfect Sisters Band)
2019-05-10
Nublu Classic
New York, NY
Recorded and produced by Eric PH for nyctaper.com
Photo by Jesse Jarnow
MBHO KA200N/603A > Naiant PFA >> Sound Devices MixPre-6 > WAV (24/48) > Adobe Audition CC (mixdown, compression, normalize, fades) + Izotope Ozone 5 (EQ, compression) > Audacity 2.0.5 (tracking, tagging) > FLAC (24/48, level 8)
Tracks [41:43]
01. Dire Spires
02. It's a Rainy Day, Sunshine Girl [Faust]
03. Enter Quietly
Preorder Grow Towards the Light from Beyond Beyond is Beyond