[Photo courtesy of Abby Nardo]
If you've been following our Hopscotch Music Festival posts, you could be forgiven for thinking the festival is geared heavily toward rather arty, possibly over-serious bands (since I happen to like them). Well, Gross Ghost are a more approachable kind of fun, bringing punk-inflected rock n' roll to all comers. The band's core duo are scene veterans Mike Dillon and Tre Acklen, who spawned the band name in the best way possible — that is, after partying hard late into the night a number of times. What a surprise, then, that Gross Ghost's sound leans toward looser, rougher-hewn, garagey good-time music rather than the cerebral (also great) stuff hosted at some of the festival's other stages.
The band had the honor of kicking off the main stage, the festival's largest, and drew curious onlookers streaming into the City Plaza in the heart of downtown Raleigh, North Carolina. One of the festival's main missions is to highlight North Carolina acts (a fairly large percentage of the festival's lineup), and Gross Ghost fall into that category. The Carrboro, NC band has been working on Public Housing, the follow-up to 2012's Brer Rabbit, which should be hitting the streets at the end of October. Expect Public Housing to be their most musically focused and pop-driven yet, if the slew of new songs played here were any indication. From the show opener, which was the album's kickoff track, Seeds" through the final number, the brand-new "Howlin'", the Ghost showed off a knack for lyric-driven pop anthems that were the right way to start off the first weekend night of Hopscotch.
I recorded this set with Schoeps MK4V microphones and a mono soundboard feed. Given the relatively long distance from the stage and the outdoor setting in particular, the sound quality is quite good. Enjoy!
Stream "Howlin'"

Download the complete show: [MP3] | [FLAC]
Note: All of the material on this site is offered with artist permission, free to fans, at our expense. The only thing we ask is that you download the material directly from this site, rather than re-posting the direct links or the files on other sites without our permission. Please respect our request.

[Photo courtesy of Ash Crowe]
Gross Ghost
2013-09-06
Hopscotch Music Festival Main Stage
Raleigh, NC USA
Recorded and produced by acidjack for nyctaper.com
Schoeps MK4V (at SBD, DFC)>KC5>CMC6 + Soundboard (mono)>>Edirol R-44 [OCM]>2x24bit/48kHz WAV>Adobe Audition CS 5.5 (mix down, set fades)>Izotope Ozone 5 (EQ, effects)>Audacity 2.03 (tracking, amplify, balance, downsample)>FLAC ( level 8 )
Tracks
01 [intro]
02 Seeds
03 Other Side
04 You Will
05 [tuning]
06 They Say
07 Leslie
08 You Tell Me
09 Trying
10 Memory Screen
11 [banter]
11 Howlin
If you enjoyed this recording, PLEASE SUPPORT Gross Ghost, like them on Facebook, follow them on Twitter, and buy their music from their bandcamp page.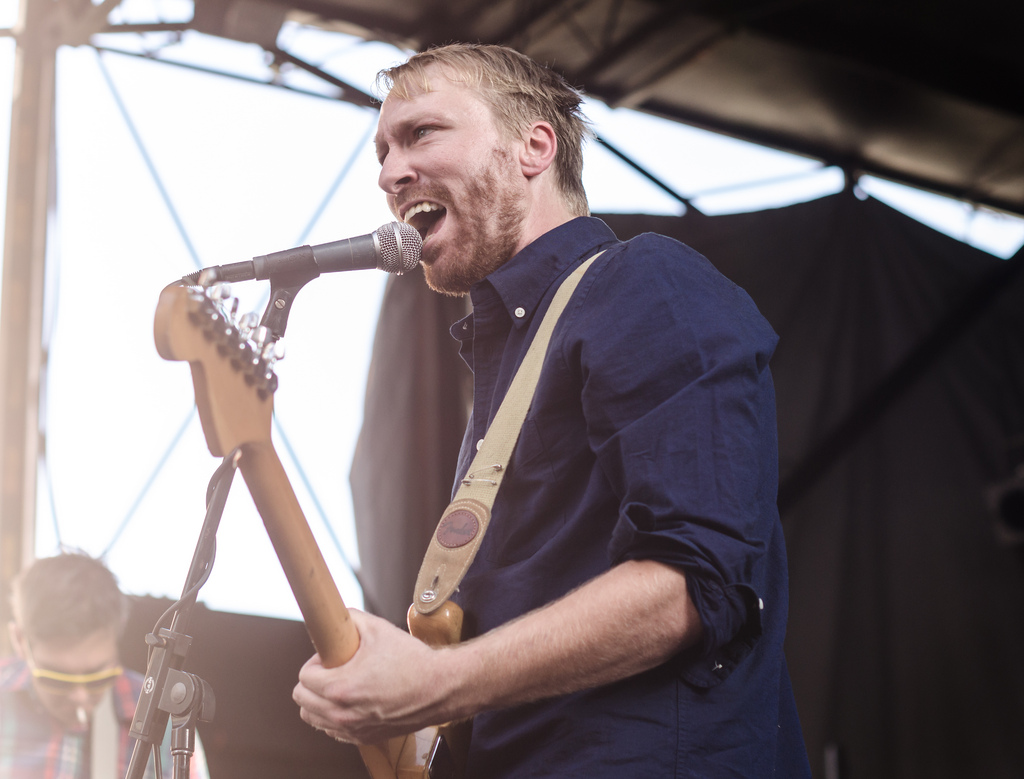 [Photo courtesy of Abby Nardo]