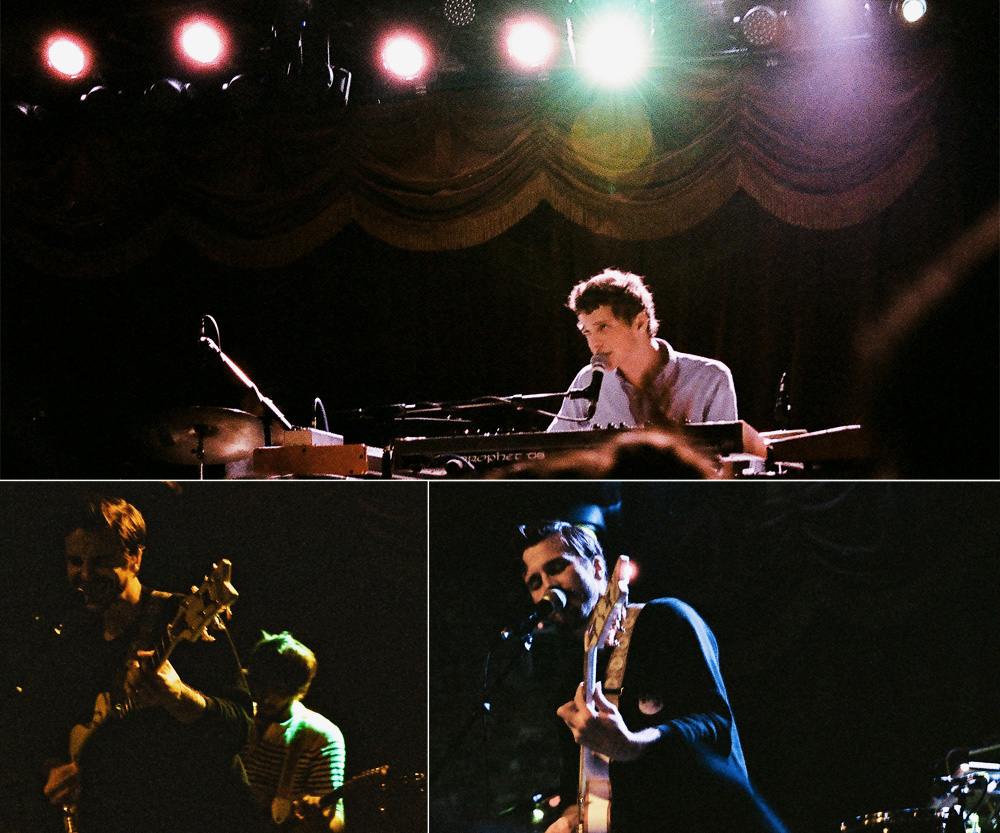 [Photos by Jill at fortheloveofbrooklyn]
While Wasilla, Alaska will forever be inextricably linked with its most famous resident, a certain former vice presidential candidate, music fans may know it as the unlikely birthplace of Portugal. The Man [punctuation theirs].  Now based in Portland, the young band is an unabashed classic rock throwback, with semi-psychedelic, jammable songs that take their cues from the sounds of rock's late 60s – mid 70s period.  I fully admit to them being one of those bands that flew completely under my radar, until I noticed one day that they were headlining venues like Terminal 5.  So, given the chance to see them at the more local and (compared to T5) intimate Brooklyn Bowl, I figured this would be a good way to check them out.  The band did not disappoint with a 100-minute set played to a sold-out Friday night crowd.  In the live setting, their relatively compact, radio-ready songs stretch out, segueing into one another and breaking mid-song for extended jams.  The band also paid homage to their influences with some well-placed covers, including David Bowie's "All The Young Dudes" and the Beatles classic "Helter Skelter", which the band transitioned into in the middle of "The Devil".  PTM also honored the recently-deceased Etta James with a cover of her "I'd Rather Go Blind".  The band visits NYC again when they take the stage at Music Hall of Williamsburg on April 20.
I recorded this set with AKG large-diaphragm mics in "wide cardiod" mode up close to the right speaker stack to provide maximum direct sound.  The house mix on this night was, quite frankly, one of the worst I have heard in this venue, so considerable work had to be done to make the recording sound more balanced than things did in the room. Still, I am now happy with the final results.  Enjoy!
Thanks to Scott Bernstein for the setlist.  You can check out his recording [HERE]
Stream "All Your Light"

Audio clip: Adobe Flash Player (version 9 or above) is required to play this audio clip. Download the latest version here. You also need to have JavaScript enabled in your browser.
Stream "I'd Rather Go Blind [Etta James]"

Audio clip: Adobe Flash Player (version 9 or above) is required to play this audio clip. Download the latest version here. You also need to have JavaScript enabled in your browser.
Download the MP3 and FLAC files and stream the entire show at the Live Music Archive [HERE]
Follow acidjack on twitter
Note: All of the material on this site is offered with artist permission, free to fans, at our expense. The only thing we ask is that you download the material directly from this site, rather than re-posting the direct links or the files on other sites without our permission. Please respect our request.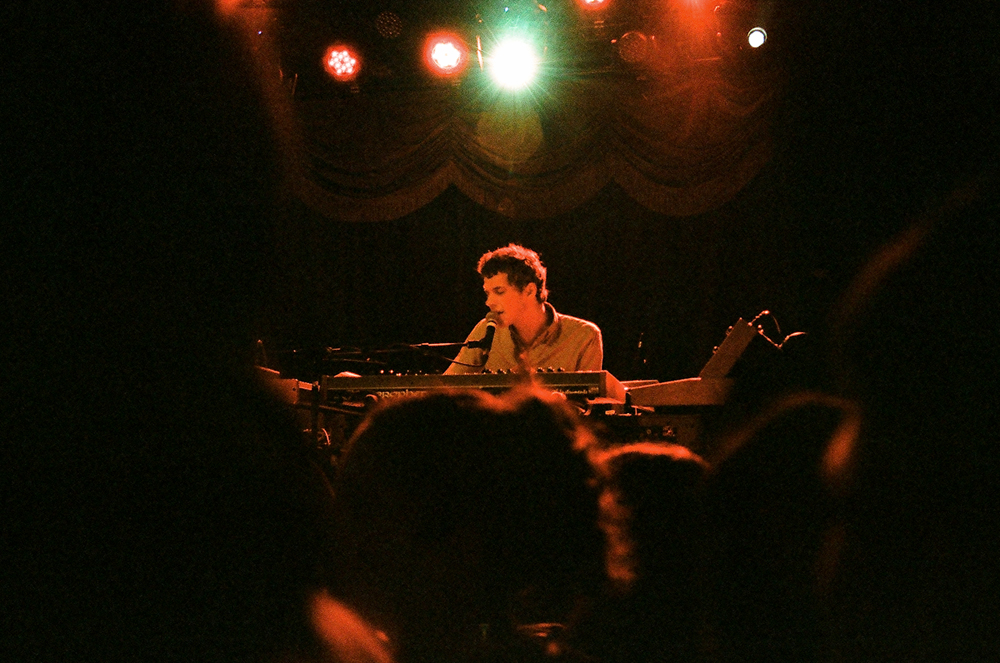 Portugal. The Man
2012-01-20
Brooklyn Bowl
Brooklyn, NY USA
Hosted exclusively at nyctaper.com
Recorded and produced by acidjack
AKG C 414 B-XLS (wide carded mode)>Sound Devices USBPre2>Edirol R-44 [Oade Concert Mod] (24/48)>24bit/48kHz WAV>Audition (mastering effects, editing)>Audacity (set fades, tracking, amplify and balance, downsample)>FLAC ( level 8 )
Tracks [Total Time 1:39:23]
01 So American>
02 Work All Day
03 The Devil>
04 Helter Skelter> [The Beatles]
05 The Devil
06 AKA M80 the Wolf
07 The Woods
08 [tuning]
09 Head Is A Flame>
10 All the Young Dudes> [David Bowie]
11 Elephants
12 [false start]
13 Floating (Time Isn't Working My Side)
14 All Your Light
15 1989
16 Do You ->
17 Everyone Is Golden
18 Got It All
19 The Sun
20 Senseless
21 [banter]
22 Sleep Forever
23 [encore break]
24 And I
25 I'd Rather Go Blind> [Etta James]
26 People Say
If you enjoyed this recording, PLEASE SUPPORT Portugal. The Man, visit their website, and buy their latest record, In the Mountain In the Cloud and other items from their online store.