[Photos by acidjack]
Happy Memorial Day, readers!  Enjoy this live show along with your three-day weekends!
For several years now, our popular culture has been deluged with singing contests, each seemingly more elaborate than the last. The obsession with vocal talent – and specifically, finding unique vocalists who can carry a stage show on their own – has never been greater.
Of course, Doe Paoro isn't on the Idol-Voice-X-Factor circuit, nor should she be. A singer like her wouldn't be comfortable as an anodyne persona dropping "interesting" "reinterpretations" of decades-old classics. No.  Doe – or Sonia Kreitzer, her given name – is the kind of artist who opens her show with a beautifully rendered Tibetan opera song because, as she said, she wants to "set the intention of the music, as an offering". And instead of a Vegas-style LCD-paneled behemoth, she has been using the humbler stage of Cameo Gallery for the past four Tuesday nights to share her music and reach fans.
Paoro's vocals are compelling and powerful – though again, perhaps not in the vanilla sense that TV overlords are looking for. She credits part of vocal skill to her study of lhamo, a Tibetan opera tradition (hence, the opener) and perhaps it's that that gives her the otherworldly, international feel that she has.  In Paoro's phrasing, there is something distinctly her own, and she is willing to take a vocal to a harsher place if the song demands it. One review I have read compared her to Tune-Yards; I hear a bit of Alanis Morissette in her approach, especially in terms of her vocals' "it" quality. Her album Slow To Love, a self-released effort currently available on bandcamp and being shopped to labels, is a spare-but-powerful effort that leaves an impression in its 27 minutes. The record wisely keeps the vocals front and center while deploying the vocals in a variety of genre settings; "Body Games" is the record's straight-ahead pop number; "I'll Go Blind" is bottom-heavy funk; "Born Whole" is the sort of spectral R&B one expects of James Blake. At this show, Doe Paoro showed no fear delivering a big, classic ballad like "Can't Leave You" with its soaring vocal runs, which showcased her considerable range. Paoro closed the set with the song that first got her noticed, a cover of the Baltimore synth outfit Future Islands' "Little Dreamer". Paoro's version of the song is a beautiful valedictory, and it made the perfect coda to a magical evening. She'll be sharing her gift on bigger stages before long.
I recorded this set with Schoeps MK5 cardiod microphones and a soundboard feed. The recording is outstanding.  Enjoy!  Also – special thanks to our friends at Fucking Nostalgic for turning us on to this artist!
Stream "Born Whole"
[audio:http://www.nyctaper.com/D5015DoePaoro2012/07 Born Whole.mp3]
Stream "Little Dreamer" [Future Islands]
[audio:http://www.nyctaper.com/D5015DoePaoro2012/09 Little Dreamer.mp3]
Direct download of MP3 files [HERE] | Direct Download of the FLAC files [HERE]
Follow acidjack on twitter
Note: All of the material on this site is offered with artist permission, free to fans, at our expense. The only thing we ask is that you download the material directly from this site, rather than re-posting the direct links or the files on other sites without our permission. Please respect our request.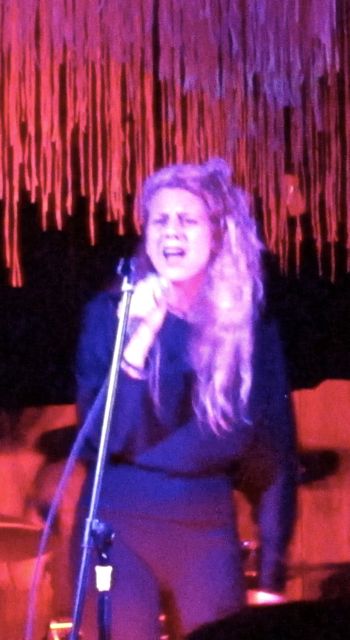 Doe Paoro
2012-05-15
Cameo Gallery
Brooklyn, NY USA
Exclusive download hosted at nyctaper.com
Recorded and produced by acidjack
Schoeps MK5 (cardiod, POS, 8ft)>KCY>Z-PFA>Aerco MP-2 + Soundboard >> Edirol R-44 [Oade Concert Mod]>2x24bit/48kHz WAV>Audition (mixdown)>Audacity (set fades, tracking, amplify and balance, EQ, light compression, downsample)>FLAC ( level 8 )
Tracks
01 Tibetan Opera Intro>Slow to Love
02 [banter]
03 [unknown 1]
04 I'll Go Blind
05 Body Games
06 Soft But Strong
07 Born Whole
08 Can't Leave You
09 Little Dreamer [Future Islands]
If you enjoyed this recording, PLEASE SUPPORT Doe Paoro, like her on Facebook, and purchase Slow to Love on bandcamp on a "name your price" basis [HERE]