[Photos by acidjack]
We were thrilled to get a chance over Memorial Day weekend to check with D. Charles Speer & the Helix. We followed frontman Dave Shuford's other band, Rhyton, quite a bit last year (not to mention our love for the separate work of Helix keys man Hans Chew). Now, after two Rhyton albums, Shuford is re-focusing on the Speer project, and if the material we heard on this night at Mercury Lounge is any indication, they have some good stuff up their sleeves. Two of our favorites from this set were "Cretan Lords", which boasts inspired guitar work that alludes to the style of the Greek island for which it's named, as well as the new midtempo psych-boogie burner "Doubled Exposure," which adds some reggae flavor to the band's already-complex stylistic mix. We also loved the band's cover of the Jim Jackson classic, "Bootlegger's Blues". Keep an eye out for a new record from the Speer gang in the relatively near future, but until then, we hope this tides you over.
I recorded this set in our usual manner for this venue, with a soundboard feed from the Mercury FOH team and Schoeps MK41 supercardiod microphones. There are some issues with a vocal mic during the first song, "Red Clay Road" and light DI noise can be heard at especially quiet points during some numbers. Overall, though, the sound quality is outstanding per our usual for this venue. Enjoy!
Stream "Doubled Exposure"

Stream "Bootlegger's Blues [Jim Jackson]"

Direct download of MP3 files [HERE] | Direct Download of the FLAC files [HERE]
Note: All of the material on this site is offered with artist permission, free to fans, at our expense. The only thing we ask is that you download the material directly from this site, rather than re-posting the direct links or the files on other sites without our permission. Please respect our request.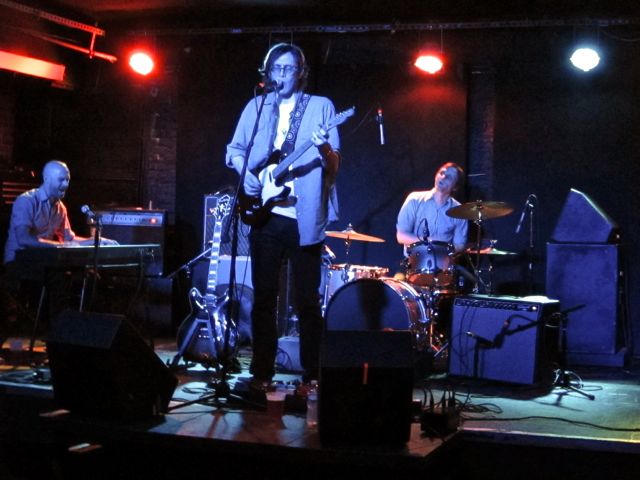 D. Charles Speer & the Helix
2013-05-25
Mercury Lounge
New York, NY USA
Exclusive download hosted at nyctaper.com
Recorded and produced by acidjack
Schoeps MK41>KCY>Z-PFA>Sound Devices USBPre2 + Soundboard >> Edirol R-44 [OCM]>2x24bit/48kHz WAV>Adobe Audition CS 5.5 (align, adjust levels, mix down)>Izotope Ozone 5 (effects, EQ)>Audacity 3.0 (fades, tracking, amplify, balance, downsample)>FLAC ( 8 )
Tracks
01 Red Clay Road
02 Cretan Lords
03 Bootlegger's Blues [Jim Jackson]
04 The Heated Hand
05 Mandorla at Dawn
06 Doubled Exposure
07 Wallwalker
08 Tough Soup
If you enjoyed this recording, PLEASE SUPPORT D. Charles Speer & the Helix, visit their website, and purchase their records directly from Thrill Jockey [HERE]