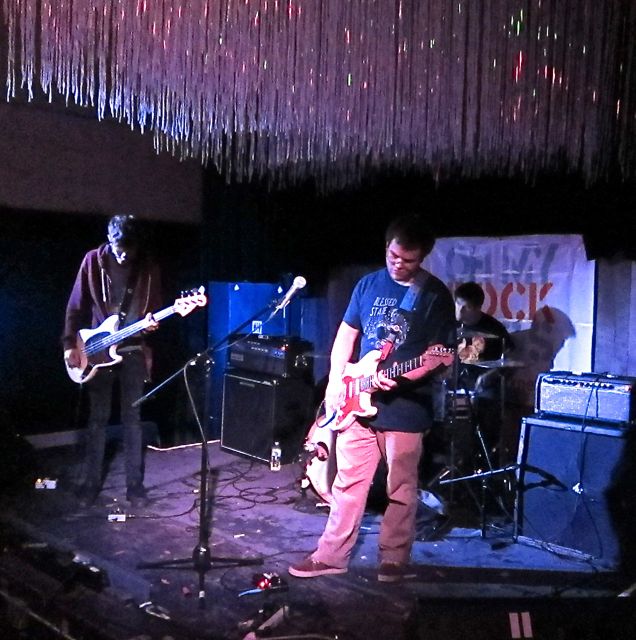 [Photos by acidjack]
It's always gratifying when you run into a friend at a show that you didn't plan to see, and their first reaction to the band you came to see is "holy shit, these guys are good". The Connecticut band Ovlov, comprised of three brothers, were one of my most anticipated acts of this year's CMJ Music Marathon, and they brought everything they had for this Oh My Rockness-sponsored set at Cameo Gallery. For those who didn't already know how good they were, they surprised them.
Ovlov synthesizes influences from a number of big-time '90s touchstones, the most obvious being Dinosaur Jr., abetted by vocalist Steve Hartlett's incredible resemblance to J Mascis' vocal delivery. If you closed your eyes, their song "The Well" could almost be Dinosaur Jr. circa 1991. The band's latest record, Am, doesn't shy from these influences, nor should it. It's no accident that Ovlov might well share a record collection with well-loved contemporaries like Speedy Ortiz; Sadie Dupuis does guest vocals on Am. As with any correct CMJ show, this one offered a glimpse into what this band had to offer, and they maximized the punch of their eight-song set, with many Am wonders combined with some slightly deeper cuts. CMJ did exactly what it should for this band — give them a shot at a wider audience. I have no doubt that Ovlov have earned it.
I recorded this set with a soundboard feed from the Cameo engineer and friend of the site Gary Atturio, plus Schoeps MK4V cardiod microphones ideal for this kind of room. The sound quality is outstanding. Enjoy!
Stream "The Well" and "There's My Dini!"

Download the complete show: [MP3] | [FLAC]
Note: All of the material on this site is offered with artist permission, free to fans, at our expense. The only thing we ask is that you download the material directly from this site, rather than re-posting the direct links or the files on other sites without our permission. Please respect our request.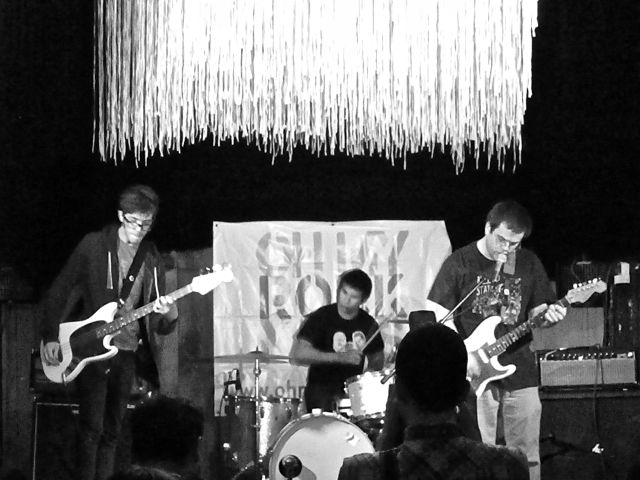 Ovlov
2013-10-17
Oh My Rockness CMJ Showcase
Cameo Gallery
Brooklyn, NY USA
Exclusive download hosted at nyctaper.com
Recorded and produced by acidjack
Soundboard (engineer: Gary Atturio) + Schoeps MK4V>KC5>CMC6>Sound Devices USBPre2>>Edirol R-44 [OCM]>2x24bit/48kHz WAV>Adobe Audition CS 5.5 (align, mix down)>Izotope Ozone 5 (effects, EQ)>Audacity 2.0.3 (fades, tracking, amplify, balance)>FLAC ( level 8 )
Tracks [Total Time 32:26]
01 The City
02 The Well
03 Nü Pünk
04 Really Bees
05 There's My Dini!
06 I Got Well
07 Blue Baby
08 Moth Rock
If you enjoyed this recording, PLEASE SUPPORT Ovlov, visit their bandcamp page, and purchase Am from Exploding In Sound records [HERE]