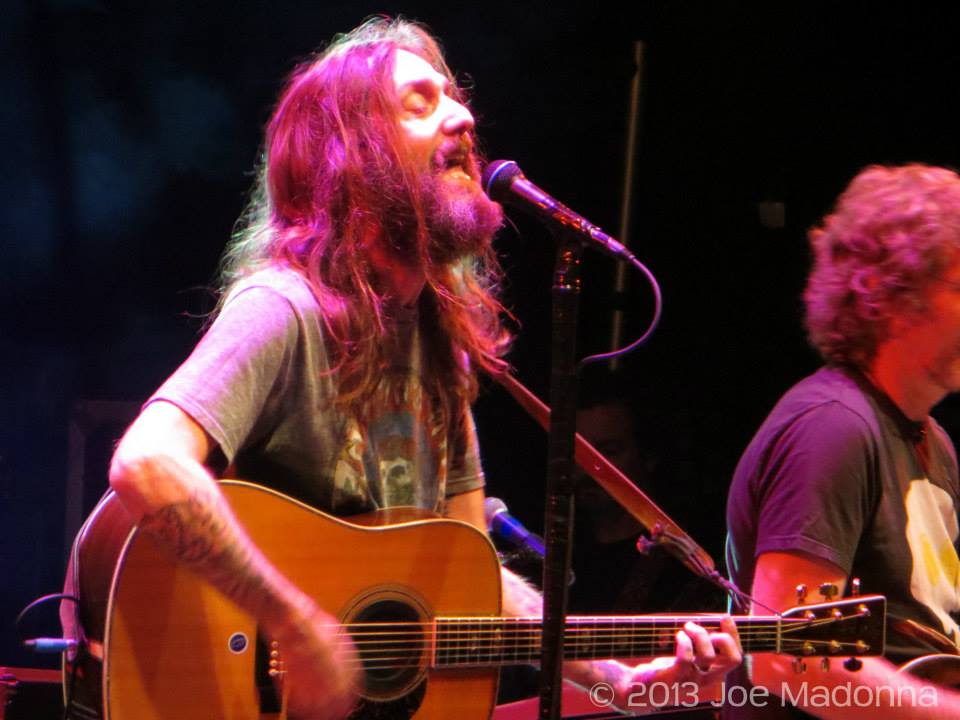 [Photos from the 10/21 show courtesy of Joe Madonna.]
If there are two things that can be said about The Black Crowes' live shows it's that they're consistent and damn good.  Being a fan since their first album, I can attest to having seen more than my fair share of BC concerts that have stuck in my memory and been added to my personal "best of" list.  Their acoustic shows, however, have been few and far between and I relish them like the rare fruits they are.  In addition to hearing old favorites in new arrangements that translate beautifully from the electric counterparts, I've noticed that the gents seem to take more risks and extend their collective reach a bit when playing these "unplugged" gigs.  The recent four-date run at The Capitol Theatre was certainly no exception.  With their vast catalog of original tracks and mining some deep and obscure material from the likes of Crazy Horse, The Flying Burrito Brothers and Pink Floyd, there were distinct surprises to be had on this evening.  The band itself had also expanded with performers Larry Campbell, Sam Bush and Joe Russo joining the group for the night, as well as Neal Casal and John Fullbright jumping in for the encore.  Between the added instrumentation, new songs and solid chops on display, the Crowes continue to be a potent live experience.
Set up in the taper's section behind the soundboard at The Capitol Theatre, we were able to pull great recordings, albeit with a little more crowd noise than we like during some of the quieter songs.  As a result, we are offering both of our excellent quality sources for download: my Milab VM-44 Link cardioids and acidjack's Schoeps MK41 supercardioids paired with his warm Aerco MP-2 preamp.  Enjoy!
The Black Crowes will be playing a series of electric shows at Terminal 5 beginning tonight.  We will be recording at least one of them and posting it next week.
Stream "Torn and Frayed" (Milab VM-44 Link source):

Stream "Wiser Time" (Schoeps MK41 source):

Milab VM-44 Link source
Direct download of the complete show in MP3 [HERE]
Direct download of the complete show in FLAC [HERE]

Schoeps MK41 source
Direct download of the complete show in MP3 [HERE]
Direct download of the complete show in FLAC [HERE]
If any of the links are no longer working, email nyctaper with a request for the download location of the files.
Follow Johnny Fried Chicken Boy on Twitter
Note: All of the material on this site is offered with artist permission, free to fans, at our expense.  The only thing we ask is that you download the material directly from this site, rather than re-posting the direct links or the files on other sites without our permission.  Please respect our request.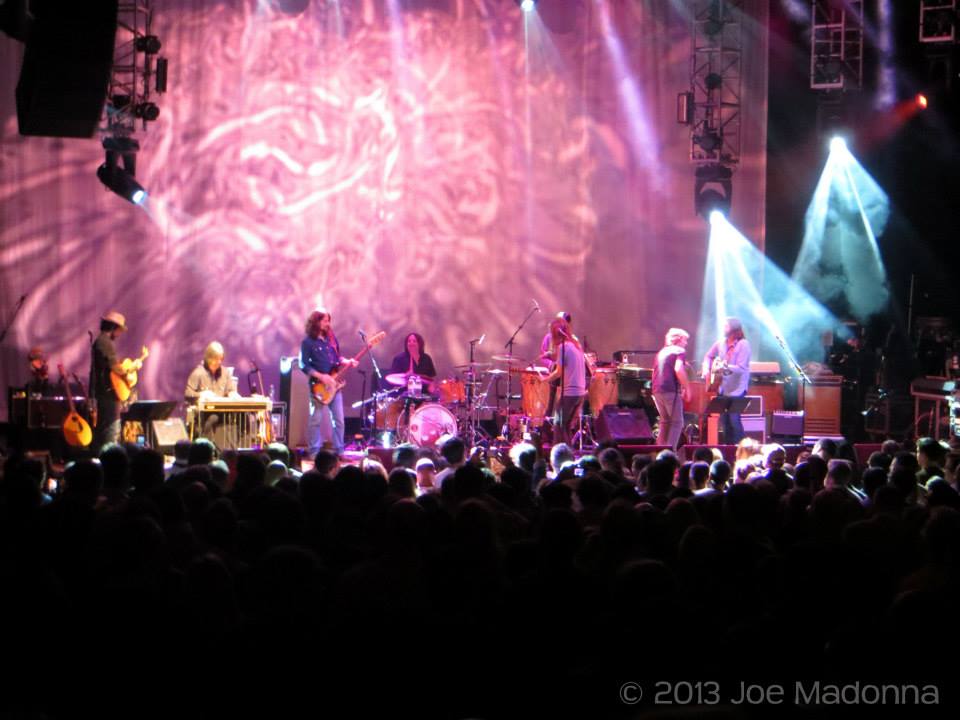 The Black Crowes
Saturday, October 19, 2013
The Capitol Theatre
Port Chester, NY, USA
Johnny's source
Source: AUD > Milab VM-44 Links (cardioid) > Edirol R-44 (WAV @ 24-bit/48kHz)
Lineage: R-44 > PC > Adobe Audition (mixdown, downsample, dither, tracking) > WAV (16-bit/44.1kHz) > TLH (check/fix SBE's, FLAC conversion) > FLAC ( level 8 )
Recorded and produced by: Johnny Fried Chicken Boy
acidjack's source
Schoeps MK41 (BOB, PAS)>KC5>CMC6>Aerco MP-2>Sony PCM-D50>24bit/48kHz WAV>Izotope Ozone 5 (effects, EQ)>Audacity (tracking, fades, amplify, downsample)>FLAC ( level 8 )
Recorded and produced by acidjack
SETLIST:
[Total time: 2:15:53]
01. [intro]
02. Torn and Frayed  [The Rolling Stones]
03. Downtown Money Waster
04. Good Friday
05. [tuning]
06. I Don't Want to Talk About It  [Danny Whitten / Crazy Horse]
07. Fork in the River
08. [tuning]
09. So Many Times  [Chris Hillman / Stephen Stills]
10. Just An Old Hobo
11. There's Gold in Them Hills
12. Wiser Time
13. [intros / banter]
14. The Gnome  [Pink Floyd]
15. Chapter 24  [Pink Floyd]
16. She Talks to Angels
17. [tuning]
18. Appaloosa
19. Milk Cow Blues  [Kokomo Arnold]
20. Lost and Found
21. Like a Tumbleweed in Eden
22. [tuning]
23. The Last Place That Love Lives
24. Quinn the Eskimo (The Mighty Quinn)  [Bob Dylan]
25. Soul Singing
26. [encore break / banter]
27. Hot Burrito #1  [The Flying Burrito Brothers]
28. Hot Burrito #2  [The Flying Burrito Brothers]
29. [tuning]
30. The Night They Drove Old Dixie Down  [The Band]
If you download this recording, we expect that you will PLEASE SUPPORT The Black Crowes, visit their website, visit their Facebook and MySpace pages, and purchase their official releases and merchandise [HERE], at Amazon and at iTunes.