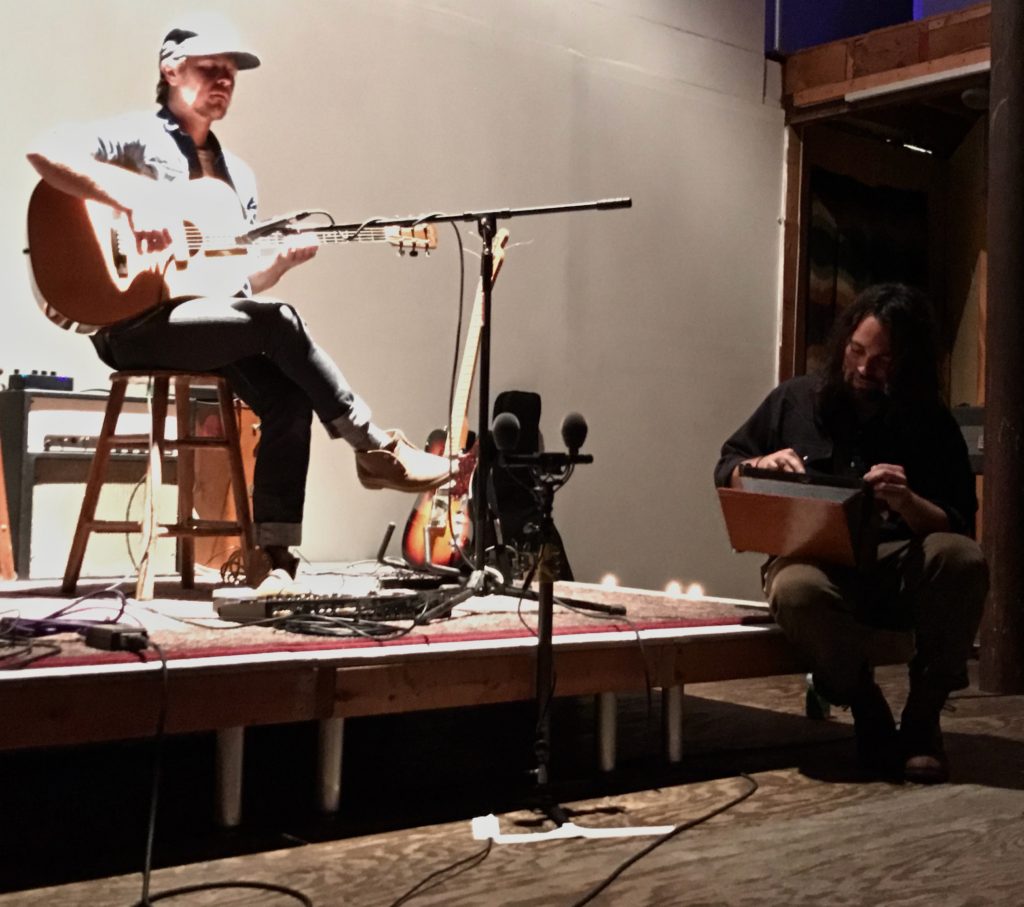 Lake Mary, aka Chaz Prymek, of Denver, hasn't been as much a regular in our personal orbit as his East Coast-based peers, but this relatively rare treat of a show made up for it. This show at the Schoolhouse, a low-key, living-room style DIY venue in Bushwick, provided the perfect intimate setting for Prymek's talents. The fingerstyle guitarist played a total of four compositions, including an as-yet-unnamed new number. The opener of "Everything the Light Touched," with Prymek accompanied on accordion, proved the perfect, ethereal kickoff to a night that also included performances by Dylan Golden Aycock and Bridget St. John (those recordings coming soon). Prymek's style has a welcoming, unforced quality to it that suggests that he is more interested in communicating the emotions in his music than his ability to play guitar. It's the type of experience that sticks with you, even if it's your first time seeing him; he leaves a warmth behind. So if you find Lake Mary in your town, make sure to make the trip to see him.
I recorded this set with Schoeps MK4V microphones at the stage lip and a soundboard feed. The sound quality is excellent. Enjoy!
Thanks to Jeff Conklin of Avant Ghetto Presents for sponsoring and inviting us to the show. Check out Jeff's WFMU radio show here.
Stream and download the complete show from our bandcamp page:

Lake Mary
2016-10-21
The Schoolhouse
Brooklyn, NY
Soundboard + Schoeps MK4V (onstage)>KCY>Z-PFA>>Zoom F8>2x24bit/48kHz WAV>Adobe Audition CS 5.5 (fades, align, compression)>Izotope Ozone 5 (EQ, effects)>Audacity 2.0.3 (track, amplify, downsample, dither)>FLAC ( level 8 )
Tracks
01 Everything the Light Touched>[new]
02 [banter]
03 Blue Spruce
04 [banter2]
05 Porch Music
Support Lake Mary at his Bandcamp page