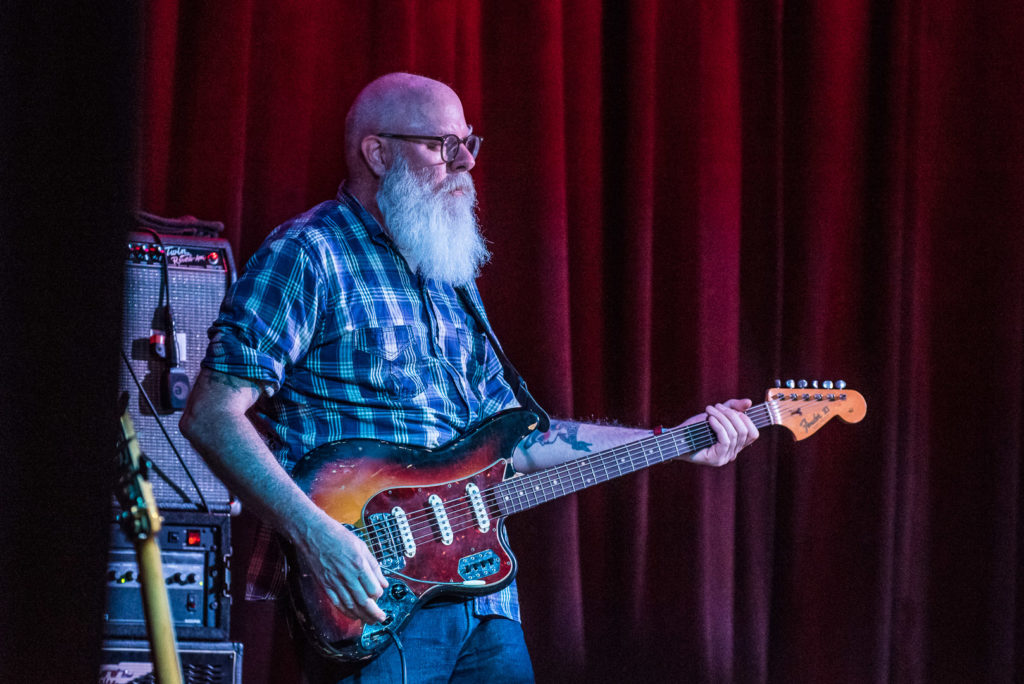 [Photo by David Simchock]
Earlier this year, we caught both of Tortoise's Brooklyn dates on their second round of tour support for The Catastrophist. But you know we can never get enough Tortoise, and when the folks at Big Ears opened up their archives to us, we just couldn't resist. So here's Tortoise playing the Mill & Mine in Knoxville, TN as part of 2017's Big Ears Festival. Enjoy!
Speaking of Big Ears, we're going to be posting a bunch of sets from the 2017 festival in the upcoming weeks in anticipation of their 2018 festival. The initial lineup announcement comes November 1 and tickets are onsale November 3. I've been (in 2014) and it's truly an awesome good time.
Download the complete show at the Live Music Archive.
Stream the complete show:

Tortoise
2017-03-25
Big Ears Festival
The Mill & Mine
Knoxville, TN
Soundboard + Zoom H6 > Audacity > FLAC (24/48, level 8)
Recorded by Matt Honkonen
Tracked by Eric PH
Photo by David Simchock
Tracks [1:19:02]
01. The Catastrophist
02. Gigantes
03. The Suspension Bridge at Iguazu Falls
04. Eros
05. High Class Slim Came Floatin' In
06. I Set My Face to the Hillside
07. Gesceap
08. Dot/Eyes
09. Monica
10. In Sarah, Mencken, Christ, and Beethoven There Were Women and Men
11. Shake Hands With Danger
12. Crest
13. Yonder Blue
14. Prepare Your Coffin
Tortoise: Website | Facebook | Buy The Catastrophist and more via Thrill Jockey