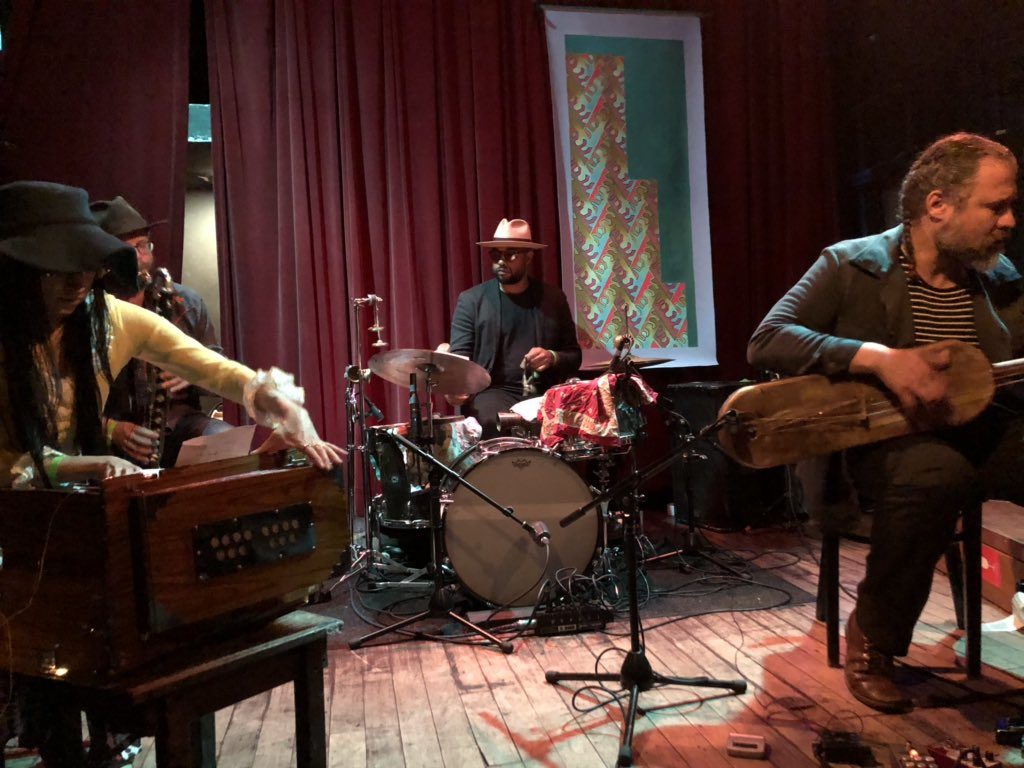 First off, a very important heads up: Joshua Abrams Natural Information Society are playing tonight, July 1, at Roulette with 75 Dollar Bill! This is going to be a special show, in celebration of the release 75DB's latest record I Was Real, and a rare opportunity to catch Joshua Abrams and NIS in Brooklyn. Grab tickets here!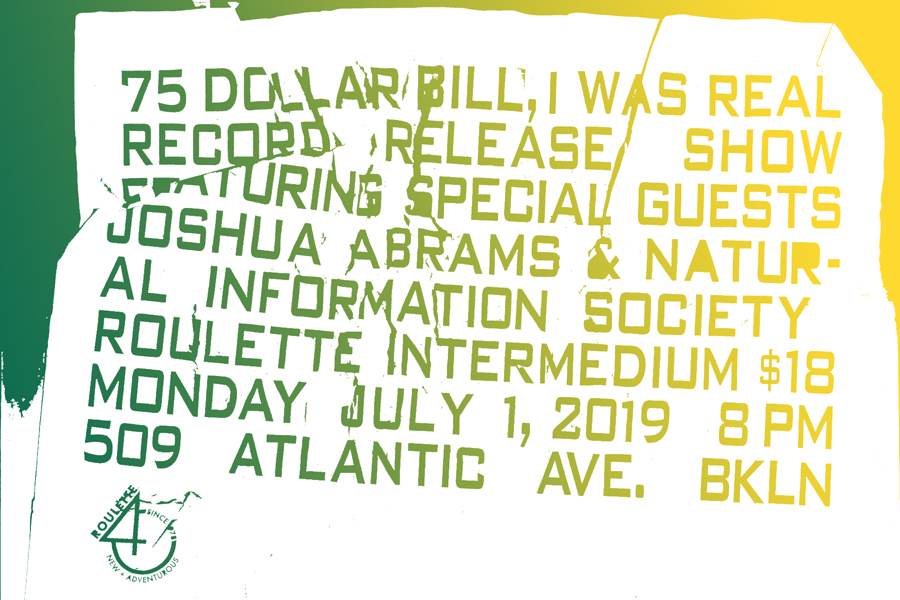 Mandatory Reality, the latest double-LP from Joshua Abrams Natural Information Society, sounds like a band erasing borders. The second track, "Finite," approaches 40 minutes, testing the limits of physical media as well as the listener's compass. On some other plane (I'm convinced) it must loop back on itself to continue on forever in its meditative rhythms, an endless groove. Confined to the physical world, the album nevertheless seems to have no beginnings or endings, but drops you in media res, as the poets do, filling in the geographical landmarks and relief as it goes. Titling a 40 minute song "Finite" is a promise to the wayward traveler.
Last month's Union Pool gig was my first chance to see Abrams and company live. The experience is like being let on something intimate, a sacred ritual opened up to new members. For 50 minutes we were collectively transported into the world of Natural Information Society. Capturing the ecstatic sounds for later transmission couldn't possibly contain the multitudes of their performance, but does offer a glimpse of Abrams' vision. Again, I'm going to strongly urge you to go see (and hear) for yourself tonight at Roulette. Spread the word!
I recorded this from our usual spot at Union Pool, room mics mixed with a board feed. The sound is excellent. Enjoy!
Download: [MP3/FLAC]
Joshua Abrams Natural Information Society
2019-06-07
Union Pool
Brooklyn, NY
Recorded and produced by Eric PH for nyctaper.com
Soundboard + MBHO KA200N/603A > Naiant PFA >> Sound Devices MixPre-6 > WAV (24/48) > Adobe Audition CC (mixdown, compression, normalize, fades) + Izotope Ozone (EQ, compression) > Audacity 2.0.5 (tracking, tagging) > FLAC (24/48, level 8)
Tracks [48:07]
01. Live at Union Pool
• Buy Mandatory Reality: Vinyl via Eremite Records / Digital via Bandcamp
• • NaturalInformationSociety.com