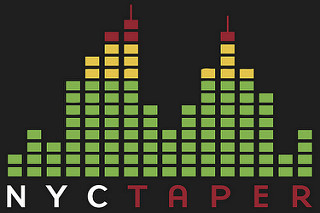 nyctaper is the weblog and archival location for a New York live recordist.
This blog is the first of its kind on the web. An actual live recording engineer will discuss the live concerts he records, and offer free downloads of those recordings in "lossless" CD-quality formats. This is not a concert fan's diary, this is a not a blogger downloading music from other sites and uploading mp3s. This is the real deal. nyctaper records the concerts, and posts the high quality recordings himself.
As this site develops over the next few weeks, all software tools will be linked, instructions for download, listening, archival and cd burning will be provided, and most importantly concert recordings will be posted within days and sometimes hours of the end of the show. Check back for coming attractions.