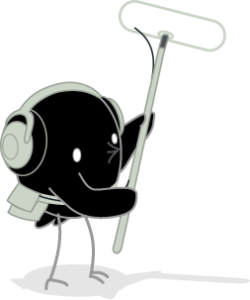 Its been an exciting month thus far in November. Even after the unfortunate cancellation of the two Decemberists concerts, we still recorded and posted 6 concerts in the first 10 days of the month. There have been several "firsts" in November, including our first four-consecutive night recordings, our first 4-microphone mix, and our first 24-bit recording. Additionally, nyctaper would like to thank our readers for the many emails of encouragement and support received in the last few weeks.
You'll notice that in the upcoming events posted below, we have added a February concert. We are happy to report that nyctaper will continue past the new year.
We are still on the look-out for decent Neil Young tickets at an affordable price. All of the United Palace concerts are sold out, but we are looking for the first few rows of the lower balcony for any night.
Upcoming Events:
Yo La Tengo:
November 16, 2007, Posted Above
So Percussion:
November 20, 2007, Posted Above
Richard Hawley:
December 1, 2007, Bowery Ballroom NYC
Matisyahu:
December 4, 2007, Roseland, NYC
Ted Leo and the Pharmacists:
December 5, 2007, Webster Hall, NYC
Yo La Tengo:
December 6, 2007, Maxwell's Hoboken NJ
Fiery Furnaces:
December 8, 2007, Music Hall of Williamsburg, Brooklyn, NY
Pierce Turner:
December 9, 2007, Joe's Pub NYC
Ashley 1st:
December 11, 2007, Mercury Lounge, NYC
The Figgs:
December 14, 2007, Cake Shop, NYC
The Figgs:
December 15, 2007, Cargo Cafe, Staten Island, NY
Magnetic Fields:
February 21, 2008, Town Hall, NYC
Bruce Springsteen:
February 28, 2007, Civic Center, Hartford, CT
Recordings will be posted at this site for each of those concerts that nyctaper attends and records. As with any future plans, some of these concerts may not be attended or recorded by nyctaper, for reasons out of my control. Please check back to the site often for updates as other concerts will be added.
I have received numerous requests to attend and record certain specific events. Please bear in mind that my time and energy are limited. Specific requests are more likely to be successful if accompanied by a guest list pass, complimentary ticket or other incentives.