We don't do photos here, just recordings. For the photos we rely on the generosity of others. On many occasions that generosity has been extended by Bryan of the excellent Subinev blog. Yesterday we had pleasure of meeting and chatting with him and bonding over our mutual admiration of one Ms. Van Etten. Bryan took some amazing photos at our show as you can see below:

Sharon Van Etten headlines the Upstairs room at Cake Shop with an entrancing and captivating set. The room was packed and the audience was quite vocal in their support. This was one of the best sets we've ever seen from Sharon, and was the highlight of CMJ for NYCTaper. Punkcast captured audio and video of this performance.

Bearsuit performs to an extremely vocal crowd of dancing bloggers. Perhaps the nicest and most loyal group of people we've ever met in the music industry, Bearsuit watched every act of the entire show and spent 4 hours of being fans before wowing everyone as performers.
More Photos at Bryan's Flickr Page [here].
The Music Slut have become our friends since we partied together at the After The Jump Fest in June. After their excellent CMJ Show on Tuesday, Matt spent a lot of time at our show and captured some excellent photos.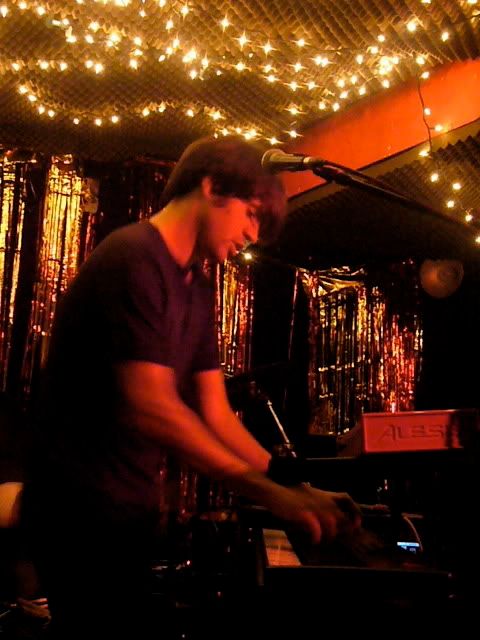 Bridges and Powerlines perform their infectious melodic pop downstairs. We overheard "I loved that last song" (it was Uncalibrated) as the crowd filtered upstairs after the set.
Check out more of Matt's CMJ Day 3 Photos [here] and [here].
MUCH MORE TO COME.