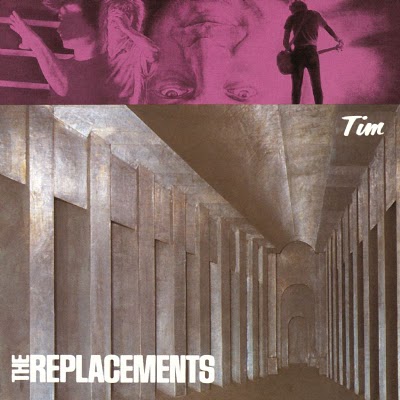 In 1985, the Replacements were at their peak. After the breakthrough success of the brilliant Let It Be, the band's follow-up album was arguably a more consistently excellent release and stands today as the pinnacle of the Replacements catalog. Tim was the first Replacements album on Sire Records, and sadly the last album with original guitarist Bob Stinson. Two years later, Pleased To Meet Me was a clear step down from Tim. The band's final three albums each represented a decrease in quality from the previous one, so that by the time the Replacements broke up in 1990, their creative output was spent.
Among the best of the current list of bands that exhibit a clear Replacements influence are Titus Andronicus and Deer Tick. Ian O'Neil is a former member of Titus and current guitarist for Deer Tick, and on Wednesday night with Deer Tick, Ian and John McCauley traded vocals on "Waitress in the Sky". While several other tracks from Tim are clear standouts, "Waitress" is a short number with a bunch of earworm lines. Paul Westerberg is said to have written this from the unsympathetic perspective of the nasty passengers with whom flight attendants have to deal.
The Deer Tick performance took place at Mulcahy's in Wantagh Long Island. The show was a benefit for the Tommy Brull Foundation. If you download this song, please proceed to the Foundation's website and Donate [HERE].
Stream "Waitress in The Sky":
Audio clip: Adobe Flash Player (version 9 or above) is required to play this audio clip. Download the latest version here. You also need to have JavaScript enabled in your browser.
Download MP3 [HERE]
We recorded the entire Deer Tick performance and will post the complete show on Monday.