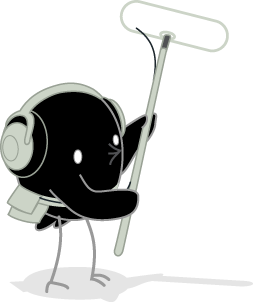 [image by Songbirdnest]
Its been an eventful Summer, and the Fall season continues unabated albeit with a fairly modest schedule. Fall highlights include two outdoor Wilco shows, our CMJ party, and the sad and crazy day that will be the "farewell" to Monster Island. I do expect to add some shows to this list since there are some noticeable gaps. Feel free to give us a kick in the right direction.
[Caveat: Below is the updated schedule. We expect to attend and record these events. However, circumstances will prevent some of these from being done, and others will be added in the meantime.]
If you want nyctaper to record your band, a band you represent, a show you're promoting, or even your favorite band in the world, get us in the door and make sure everyone who needs to approve of the recording gives permission. Also, remember each person on the nyctaper crew does this all for free — the recordings, the post-production, the reviews, the links, etc. — so treat us fairly.
Schedule:
The War On Drugs:
August 19, 2011 Cameo Gallery Brooklyn
Deerhunter:
August 22, 2011 Webster Hall NYC
Steven Malkmus:
August 25, 2011 Academy Annex Brooklyn
The Heavy Pets:
August 26, 2011 Bowery Ballroom NYC
Umphrey's McGee:
September 9, 2011 Brooklyn Bowl
Oneida (and others):
September 10, 2011 Monster Island Farewell Party Brooklyn
Sloan:
September 15, 2011 Bowery Ballroom NYC
Mount Eerie:
September 21, 2011 285 Kent Brooklyn
Wilco:
September 22 and September 23, 2011 Central Park Summerstage NYC
Megafaun:
September 24, 2011 Mercury Lounge NYC
Mogwai:
September 26 and 27, 2011 Webster Hall NYC
Felice Brothers:
September 29, 2011 Webster Hall NYC
The Mekons:
October 7, 2011 Bell House Brooklyn
Screaming Females:
October 8, 2011 Bowery Ballroom NYC
The Rosebuds:
October 12, 2011 Bowery Ballroom NYC (permission pending)
NYCTaper CMJ Show (bands TBA):
October 20, 2011 Cake Shop NYC
North Mississippi Allstars:
October 26 and October 28, 2011 Brooklyn Bowl
Wooden Shjips:
November 10, 2011 Music Hall of Williamsburg