[photo by Amanda Hatfield]
We have in the last several months had the distinct pleasure of experiencing Savoir Adore up close in two very different settings. In June, at their semi-acoustic Vivo in Vino concert, the band was adept at paring down their instruments to perform an excellent set in an intimate setting. At Thursday at our CMJ show at Cake Shop, we saw the full band and all the trappings — Paul Hammer in particular was remarkable at switching between electronics, guitar, vocals and keys, often more than one at a time. The set consisted of three new songs and four tracks from their debut album In The Wooded Forest. We are streaming "We Talk Like Machines", which featured gorgeous vocals from Deidre Muro. Savoir Adore are poised at this point to take it the next level. The band's obvious talent, energy and professionalism is a sure thing, and as they finish recording their second album, we expect big things from them in 2012.
I recorded this set in the same manner at the two previous recordings posted from this show and the sound quality is superb.
Stream "We Talk Like Machines":
[audio:http://www.nyctaper.com/S2606SavoirAdore1122/04.%20We%20Talk%20Like%20Machines.mp3]
Direct download of complete show in MP3 files (HERE)
Download the Complete show in FLAC [HERE].
Note: All of the material on this site is offered with artist permission, free to fans, at our expense. The only thing we ask is that you download the material directly from this site, rather than re-posting the direct links or the files on other sites without our permission. Please respect our request.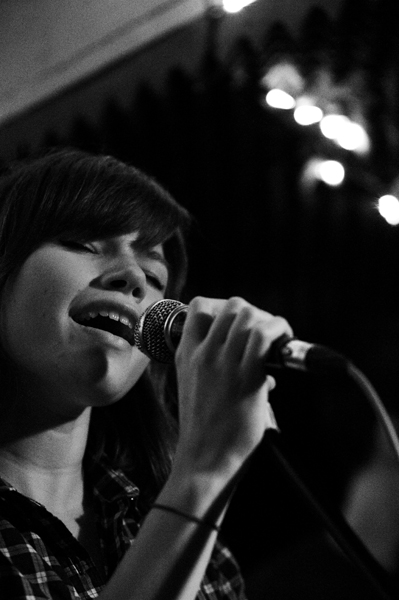 Savoir Adore
2011-10-20
Cake Shop
NYCTaper CMJ Show
New York, NY USA
Digital Master Recording
Soundboard + Audience Matrix
Soundboard + DPA 4021s > Edirol R-44 (Oade Concert Mod) > 24bit 48kHz wav file > Soundforge (level adjustments, set fades, downsample) > CDWave 1.95 (tracking) > Flac Frontend (level 7, align sector boundaries) > flac
Recorded and Produced
by nyctaper
2011-10-25
Setlist:
[Total Time 30:47]
01 Bodies
02 Sparrow
03 Sara's Secret
04 We Talk Like Machines
05 [banter]
06 Dreamers
07 Loveliest Creature
08 Transylvanian Candy Patrol
If you email nyctaper for access to this recording, we expect that you will PLEASE SUPPORT Savoir Adore, visit their website, follow them on Facebook, and purchase In The Wooded Forest from their the Cantora Records website [HERE].