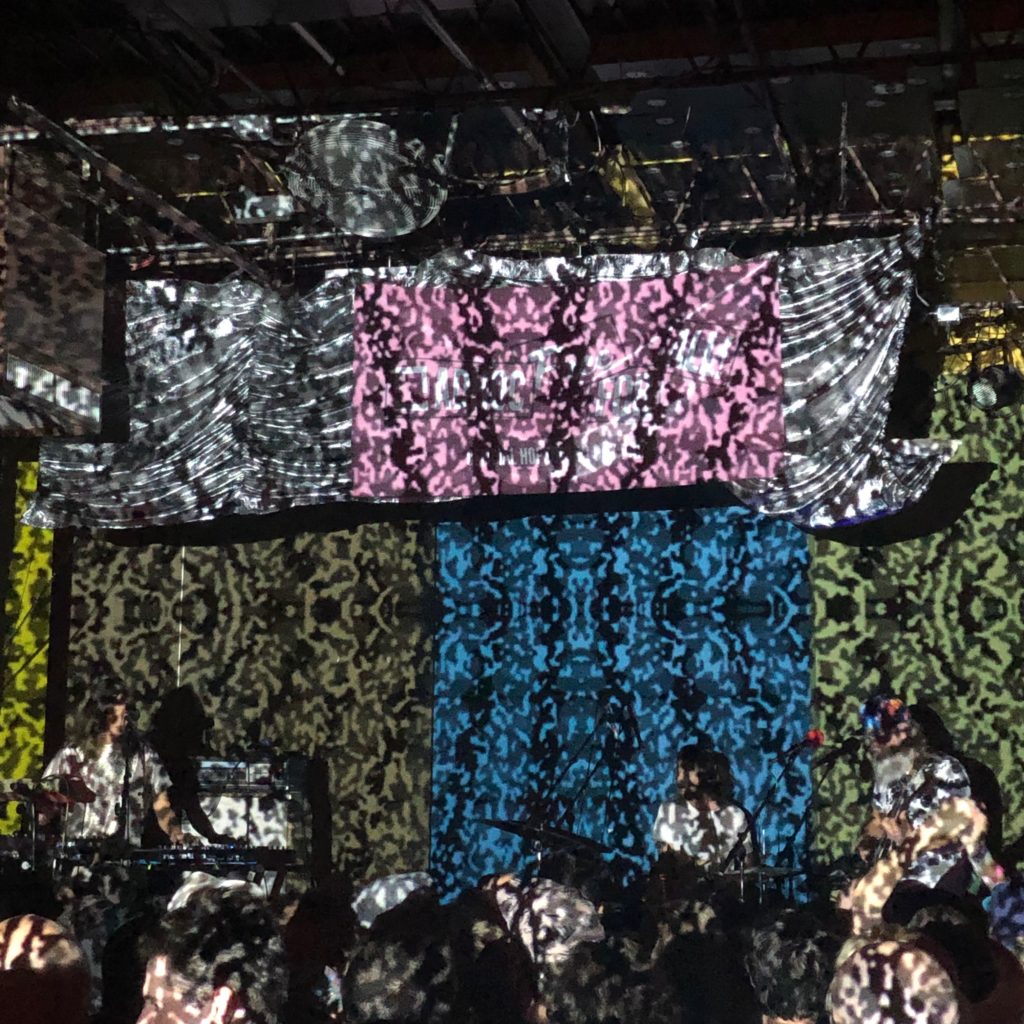 Not so long after catching an infrequent Wooden Shjips sighting at Brooklyn Bowl a few months back, we were lucky enough to see Ripley Johnson with his other (no less important) project Moon Duo close out the Hopscotch Music Festival in Raleigh, NC at our fave spot there, Kings.
Most exciting about this set was the fact that it comes just before the release of the band's latest album, Stars Are the Light, a record that finds Sanae Yamada and Ripley wading further into the dance music arena. While you won't find Moon Duo headlining a big EDM festival anytime soon, the vibe and texture of the new material has an airier lean to it. Yamada has cited disco as an inspiration for these songs, and you can hear it from the album's title song as well as many of the new numbers that made their way into this night. If you've heard the second volume of Occult Architecture – billed the "light" side of that double album – then think of Stars Are the Light as the next logical evolution of that material. It's a heck of a lot of fun to anytime, but it proved an especially fine coda to a multi-night music festival for me. Rounding out the new material, and the set, was a curveball cover, in this case Alan Vega's "Jukebox Babe," which the band released as a single last year.
Stars Are the Light hits the streets today, September 27, so do yourself a favor and head over to Sacred Bones Records or the band's bandcamp to dig in.
I recorded this set with a soundboard feed, together with MBHO mics and the Aerco preamp for some warm goodness. Enjoy!
Download the complete show: [MP3/FLAC]
Moon Duo
2019-09-07
Hopscotch Music Festival
Kings
Raleigh, NC USA
Soundboard + MBHO MBP603/KA200N>Aerco MP-2>>Sound Devices MixPre6>24/48 polyWAV>Adobe Audition CC>Izotope Ozone 5>Audacity 2.3.0>FLAC ( level 8 )
Tracks
01 Flying
02 The World and the Sun
03 Cold Fear
04 I Been Gone
05 Eternal Shore
06 Fever Night
07 Night Beat
08 White Rose
09 Jukebox Babe [Alan Vega]