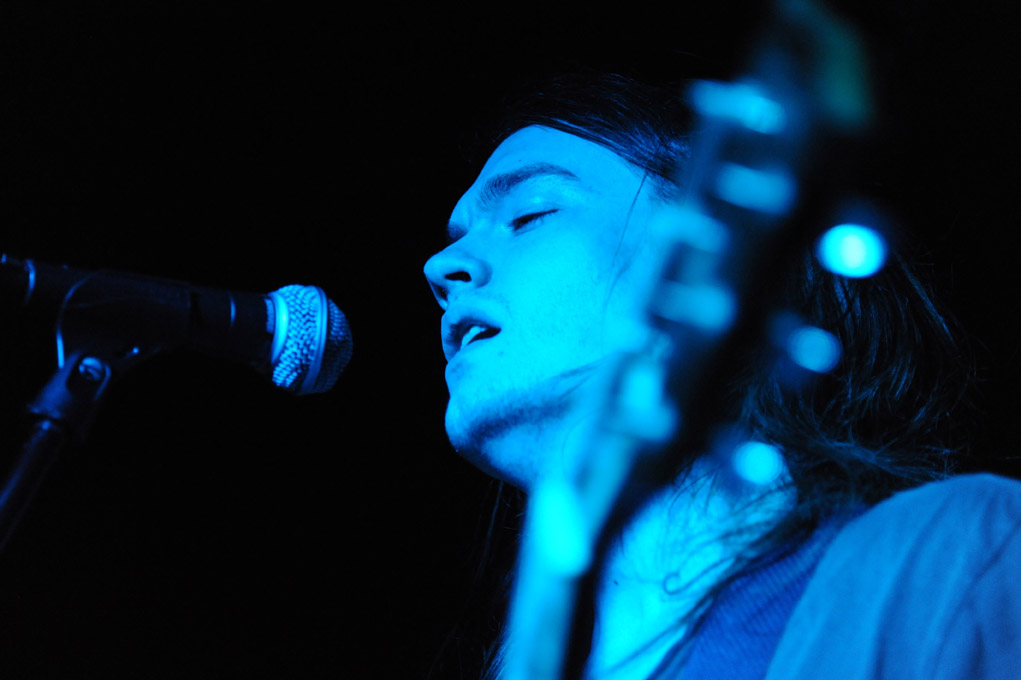 [Photos by Robert Kidd. Check out more of his excellent work [HERE]]
The band Liturgy are no strangers to controversy. And given the band's latest change in sonic direction, the Brooklyn "transcendental black metal" band can count on more of it.
As with artists like Horseback, Liturgy, and particularly frontman and founder Hunter Hunt-Hendrix, refuse to hew to genre conventions, instead using black metal as the underpinning for their aesthetic while engaging in formal experimentation. Perhaps because of this, Liturgy find themselves the only metal band playing the Pitchfork Festival, the only metal band on Thrill Jockey, and – it can't be avoided – the only black metal band that has ever appeared on this site. Sharing a stage with Vampire Weekend and sharing a label with bands like Tortoise and Matmos is apparently not much of a cred booster in the black metal scene. But political bullshit aside, just throw the band's last record, Aesthetica, on your turntable or iThing, and dare to say it isn't stunning.
Of course, one of the defining characteristics of Aesthetica was the hyperkinetic drumming of Greg Fox (who took the stage with Oneida at our 5th Anniversary Concert on Saturday, and also appeared at the Notekillers' Jonathan Toubin benefit we covered awhile back). In September of 2011, Fox announced an amicable split from the band so that he could pursue other projects, including his solo effort GDFX and his new band Guardian Alien. One might have expected Liturgy – especially being a metal band and all – to have moved to replace Fox with a new drummer. Hunt-Hendrix didn't. Indeed, what was once a four-piece now consists of Hunt-Hendrix, guitarist Bernard Gann, and a Macbook Pro. In case you weren't taking notes, I mentioned that this was a band that defies convention. But what about the music itself?
As I tweeted at the time, "New @LITVRGY is genre-defying, uncomfortable-making next wave shit. You may hate but you will respect." Listening to this recording of the show, I think that is still accurate. If you're the type of person that likes things in tidy boxes, you'll turn this off the second the beyond-humanly-fast drum machine beats kick in at the start of  "Pagan Dawn" from 2009's Renihilation. What you are hearing is further from convention than the band already was, and what you're hearing bears more weird similarity to Sleigh Bells (who the band recently toured with) than anything even remotely styled "metal" that you've heard before. Some people won't be able to get past that.
But if you stick around, and set aside your preconceptions, what you hear is a brash move that could pay big dividends. First of all, the ultrafast beats make the music, if possible, even more intense than it already was, and it still rocks. Aesthetica's "Generation", in particular, worked well in the new format, with the beats integrating well with the dual guitar assault of Hunt-Hendrix and Gann. The crowd at the metal-friendly Greenpoint venue St. Vitus – one of the overall best venues I have been to in NYC, incidentally – seemed to agree. The band played only four songs, each a fairly long composition, with three Aesthetica tracks joining "Pagan Dawn". In my view, this set only hinted at the new setup's potential; once the band creates new material actually designed for this arrangement, I think they are capable of blowing the boundaries wide open. With several big festival slots on the way (besides Pitchfork, the band are also playing the more metal-oriented Orion Festival in June) plenty of fans of a variety of genres will get a chance to hear this daring new sound. I predict that the open-minded will be rewarded.
I recorded this set with Schoeps MK41 microphones and a soundboard feed by Nick, the house engineer of St. Vitus. Not only is this venue aesthetically spot-on (and with a great bar), but it is also one of the city's best-sounding. I look forward to coming back.
Stream "Generation"
[audio:http://www.nyctaper.com/L5005Liturgy2201/03 Generation.mp3]
Direct download of MP3 files [HERE] | Direct Download of the FLAC files [HERE]
Follow acidjack on Twitter
Note: All of the material on this site is offered with artist permission, free to fans, at our expense. The only thing we ask is that you download the material directly from this site, rather than re-posting the direct links or the files on other sites without our permission. Please respect our request.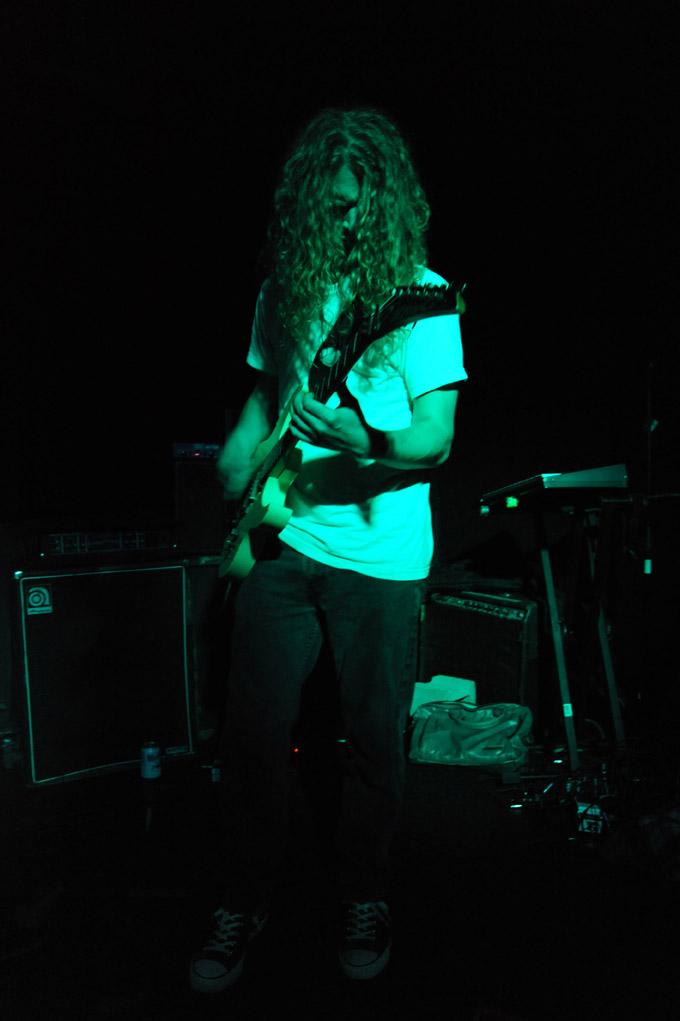 Liturgy
2012-05-04
St. Vitus
Brooklyn, NY USA
Exclusive download hosted at NYCTaper.com
Recorded and produced by acidjack
Schoeps MK41>CMC6>EAA PSP-2 + Soundboard >> Edirol R-44 [Oade Concert Mod]>Audition (align, mixdown)>Audacity (set fades, tracking, amplify and balance, downsample to 16/44.1)>FLAC ( level 8 )
Tracks
01 Pagan Dawn
02 High Gold
03 Generation
04 Sun of Light
If you enjoyed this recording, PLEASE SUPPORT Liturgy, like them on Facebook, see them on tour this summer, and buy their records directly from Thrill Jockey [HERE].