[Photos by hi and lo]
One of the benefits of presenting your own showcase at this year's Northside Festival was access to the press/VIP lounge located at the Williamsburg bar Good Company, which was (heavily) sponsored by Jameson Black Barrel and featured ample free doses of the aforementioned spirit plus, more importantly, some rare and intimate acoustic shows. The highlight of all of them was this set by the legendary Athens, GA band Olivia Tremor Control, who are now fully back from their mid-2000s hiatus and working on their first full-length record since Black Foliage back in 1999. OTC's presence at this year's Northside Festival was a huge highlight for me, especially after they whetted my appetite by playing some OTC songs as part of the Elephant 6 Holiday Surprise Tour back in March (that recording [HERE]).  While the band would go on to play a proper full set at Music Hall of Williamsburg the following night, this unamplified acoustic performance on Good Company's back patio will go down as the more unique and exclusive of the two performances. The loose backyard-type atmosphere suited a band still getting back into their groove with a series of high-profile festival shows (they have played Primavera Sound and are on their way Pitchfork). In a short half-hour set, the band hit many of their highlights, including "Define A Transparent Dream", "California Demise" and "A Sunshine Fix", each a pleasure to see reworked for the all-acoustic environment. OTC have released a 3-song suite on Secretly Canadian to tide us over while they record a new album, and we can't wait to hear that new record when it's ready!
hi and lo recorded this set with a pair of Schoeps MK5 microphones up close near the band, and the sound is excellent. Enjoy!
Special thanks to Northside Festival and the L Magazine, and to hi and lo for hauling it over to Good Company to get this recorded.  Expect to see a recording of the band's Music Hall of Williamsburg set shortly, along with many other Northside recordings.
Stream "Define A Transparent Dream"
[audio:http://www.nyctaper.com/O6150OTC0212/02 Define A Transparent Dream.mp3]
Stream "Hideaway"
[audio:http://www.nyctaper.com/O6150OTC0212/08 Hideaway.mp3]
Download the MP3 and FLAC files, and stream the entire show, on the Live Music Archive [HERE]

Follow acidjack on twitter
Note: All of the material on this site is offered with artist permission, free to fans, at our expense.  The only thing we ask is that you download the material directly from this site, rather than re-posting the direct links or the files on other sites without our permission. Please respect our request.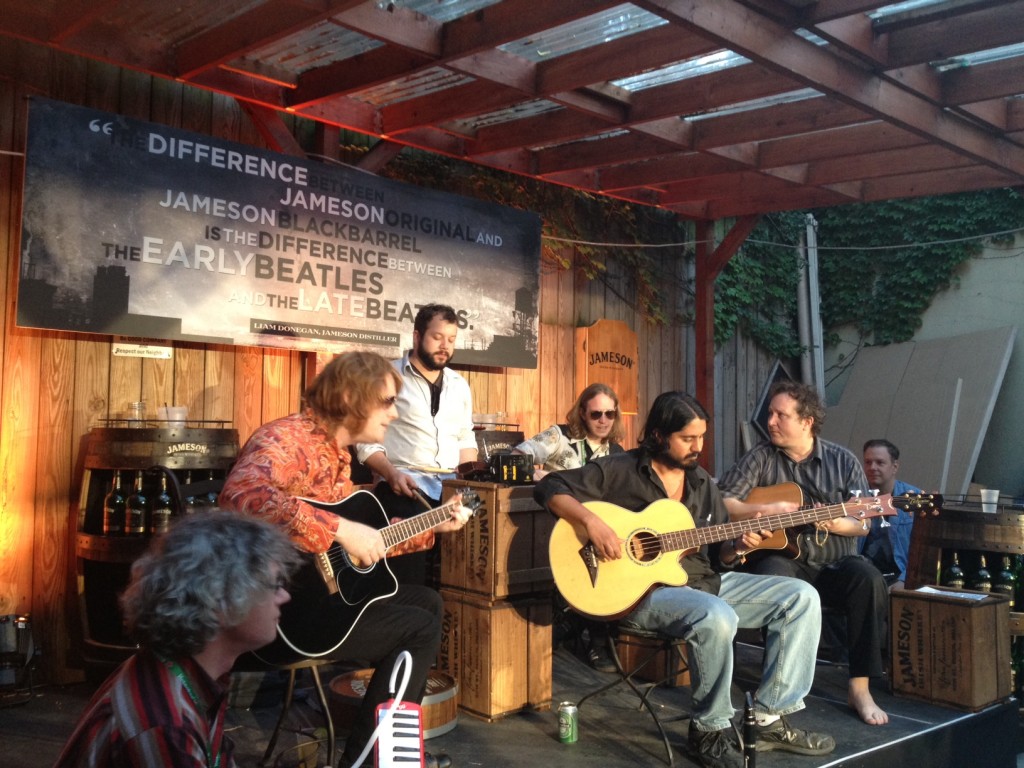 Olivia Tremor Control
2012-06-15
Good Company
Brooklyn, NY USA
Exclusive download hosted at nyctaper.com
Recorded by hi and lo
Produced by acidjack
Schoeps MK5>NBox Cables>PFA>Tascam DR-680 (24/48)>Audacity (set fades, tracking, amplify and balance, envelope audience noise, slight EQ, downsample)>FLAC ( level 8 )
Tracks
01 Jumping Fences
02 Define A Transparent Dream
03 California Demise Pt. 1
04 Holiday Surprise 1, 2, 3
05 [tuning]
06 A Sunshine Fix
07 Gravity Car
08 Hideaway
09 [banter]
10 I Have Been Floated
11 Hilltop Procession
If you enjoyed this recording, please support Olivia Tremor Control by visiting their website and purchasing The Game You Play is in Your Head Pts 1, 2 and 3 from Secretly Canadian [HERE]