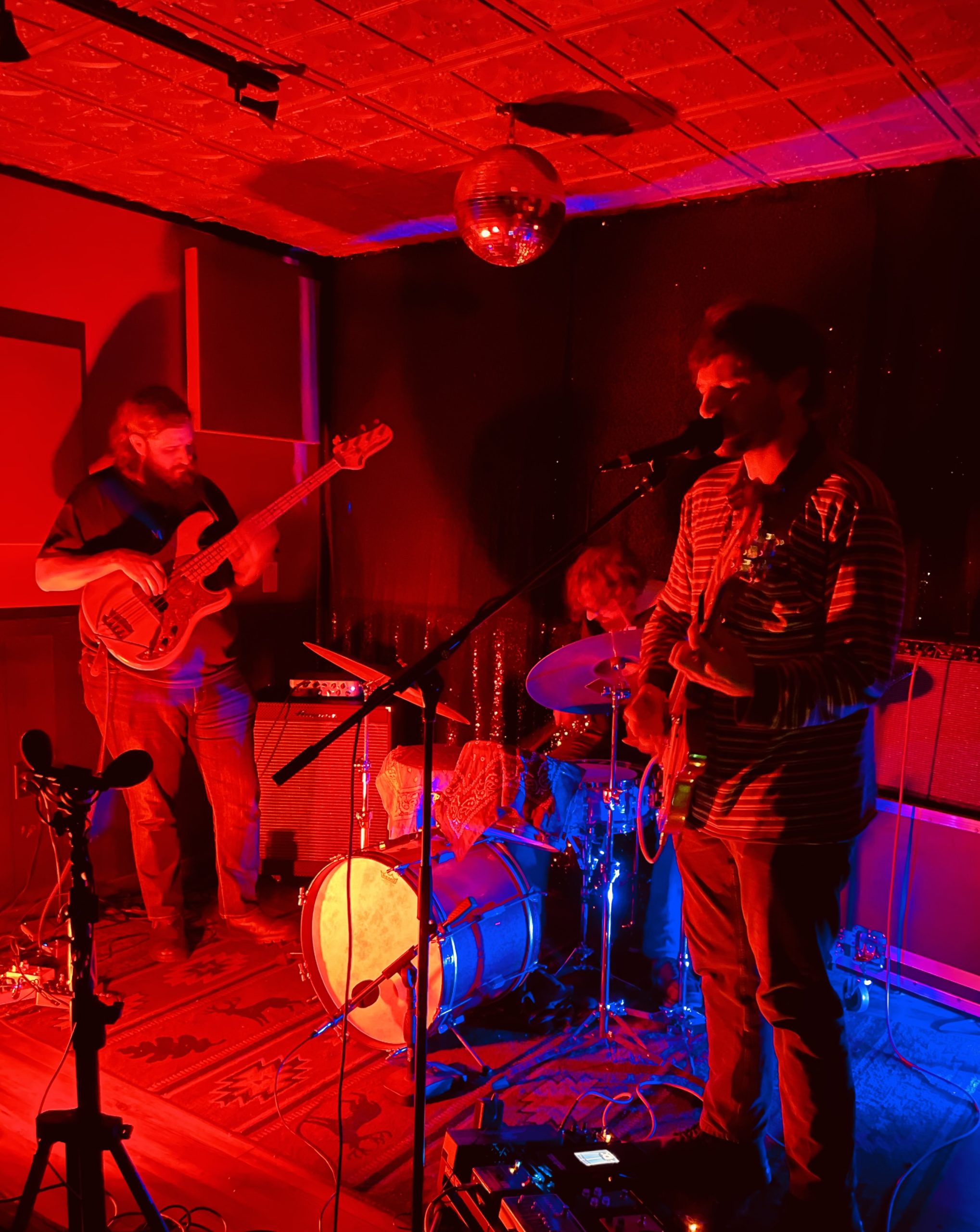 Since my last post here (on March 9, 2020) New Yorkers have sought refuge in all kinds of places and a bewildering number of distractions. Vinyl record sales surged even more, Instagram overflowed with DIY baking, sedentary people discovered hiking, gym rats discovered the joys of being sedentary. New Yorkers moved to the Hudson Valley, New Jersey, Florida or farther-flung destinations.
Ryley Walker ended up in Vermont, running his nascent but growing label, Husky Pants and, as is his norm, recording and releasing a slew of new music. Course In Fable, the follow-up to 2018's Deafman Glance, represents another stunning evolution in his sound. Prog-rock courses through its compositions, recorded with pristine sonics by Tortoise vet John McEntire. If anyone worried whether Ryley's first post-sobriety album would lose the magic of his blurrier past, the answer is not only no, but the exact opposite. This is Walker's most self-possessed work to date, bringing all of collaborators Ryan Jewell, Andrew Scott Young, and Bill McKay's musical strengths firmly under one voice, with lyrics that can be evocative but obtuse as well as devastatingly direct. If Course In Fable is remembered as the finest album of Walker's career, it will be worthy of the title.
It made sense to see these songs in the tiny but welcoming back room of Tubby's, a venerable Kingston bar reinvented as a serious live music venue. The space itself feels like a refuge; its size compels an intimacy and familiarity that have been hard to come by for most of us in this part of the world recently. I'm not sure I've been to another venue of its size that has bookings at the level they do, and I hope Tubby's keeps it up.
This show featured most of the Course In Fable lineup, with Walker joined by Jewell and Young, and the trio moved through this set of later-period (Course and Deafman Glance) tunes with aplomb. The Course tunes stayed fairly true to their original arrangements, with "The Halfwit In Me" serving as the 18-minute improvisational centerpiece of the set. While I'd love to hear some of those talents applied to the live new songs eventually, for this go, the thrill came in hearing the original arrangements live in a room, that special kind they were written for.
Ryley is on a west coast swing right now, and will be back east supporting Dinosaur Jr. to close out the year, followed by… well, his usual slew of tour dates in 2022. Just how it should be. See his tour dates here.
This recording was an extra-special collaboration between Kliked and I, using a combination of my Schoeps omnidirectional mics up front, his MBHO's at the soundboard, and Zoots' feed of the (mostly) vocals. The sound quality is excellent. Enjoy!
Download the recording at the Live Music Archive [MP3] | [FLAC]
Ryley Walker
2021-09-21
Tubby's
Kingston, NY USA
Recorded and produced by Kliked and acidjack
Source 1: Schoeps MK5o>KCY>Z-PFA (stage lip, PAS)>Sound Devices MixPre6Source 2: MBHO 440 (at SBD) + Soundboard (engineer: Zoots)>Sound Devices MixPre3
Source 1 24/48 WAV + Source 2 24/48 WAV>Audacity (time align, EQ, fades, tracking, limiter, compression)>24/48 WAV>FLAC ( level 8 )
Personnel:
Ryley Walker
Ryan Jewell – Percussion
Andrew Scott Young – Bass
Tracks [Total Time:59:28]
01 Striking Down Your Big Premiere
02 Rang Dizzy
03 [banter1]
04 Opposite Middle
05 [banter2]
06 Telluride Speed
07 [banter3]
08 The Halfwit In Me
09 [banter4]
10 Shiva With Dustpan
11 [banter5]
12 22 Days