[Photos courtesy of P Squared Photography]
Donate to the Ali Forney Center [HERE]
This will be our final post of Yo La Tengo shows this year.  With eight nights to cover, plus opening band recordings still to come, you might start wondering why this site didn't just change its name to "YoLaTengoTaper" at some point. But the fact is, the live experience of rock music is all about surprise, virtuosity and connection, and if any band can do those three things over the course of eight nights in the same venue better than Yo La Tengo, I haven't seen it. They've been various hailed (or mocked, depending on your perspective) as a rock critic's type of band – earnest record collectors themselves whose vast knowledge of the music they like influences and changes the music they play. Over these eight nights, you get the feeling that you're getting a look into their no-doubt-massive record collection. You see the band cover every manner of obscure tune to big rock anthem, with artists that have affected their careers and that still inspire them taking the stage as openers. These Hanukkah shows are a distillation of all that makes this band great. And for many of us, this band represents so much of what makes music great. To really appreciate how true that is, I recommend that you read Jesse Jarnow's painstakingly researched and endlessly entertaining biography of the band and the era they came up in, Big Day Coming: Yo La Tengo and the Rise of Indie Rock. Then listen to these shows again, and see how much Jesse has opened up the world of this band to you.
Neither of us from NYCTaper were able to actually attend this show, so we would like to extend our thanks to a fellow taper who has flown to New York from Portland to share the section with us for the last several years for allowing us to post his recording. He goes, appropriately enough, by the moniker "yltfan", and I think anyone who would fly across the country to see and record the band deserves that title. He has done an amazing job capturing this show, and like the rest of you, I'm going to enjoy giving it a full listen to get the full feel of its greatness (including the band playing with guest vocalist Barbara Manning, and a killer version of "Five Cornered Drone (Crispy Duck)").
yltfan used Audio Technica 4053 hypercardiod microphones and a soundboard feed from Mark, the band's engineer, and Carson, Maxwells' longtime engineer. Like the rest of the YLT Hanukkah recordings, this one is is outstanding. Enjoy!
This show was a benefit for the Ali Forney Center, which provides housing for homeless LGBT youth, and was severely damaged in Hurricane Sandy. Yo La Tengo asked repeatedly during these shows for fans to consider the low ticket price and to give additional funds to the causes they chose. As we are offering the download for free and without any requirement to donate to the charity, we ask that you please do so.  
Stream "Five-Cornered Drone (Crispy Duck)"

Download the complete show: [MP3] | [FLAC]
Due to high download volume, we are hosting these files off-site. The off-site host has a maximum download limit of 500, which will periodically be reached. Please let us know if the download limit is reached and we will re-upload the files in a new location.  

Follow acidjack on twitter
Note: All of the material on this site is offered with artist permission, free to fans, at our expense. The only thing we ask is that you download the material directly from this site, rather than re-posting the direct links or the files on other sites without our permission. Please respect our request.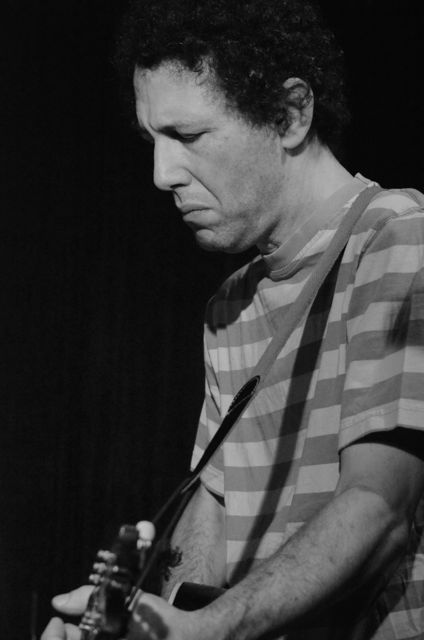 Yo La Tengo
2012-12-13
Hanukkah Night 6
Maxwell's
Hoboken, NJ USA
Hosted at nyctaper.com
Recorded by yltfan
Produced by acidjack
Audio Technica 4053 (inside SBD cage, PAS) + Soundboard (engineer: Mark) >> Tascam DR-680>Adobe Audition CS 5.5 (mix down, adjust levels)>Izotope Ozone 5 (EQ, exciter, adjust stereo image)>Audacity 3.0 (set fades, tracking, amplify, balance, downsample)>FLAC ( level 8 )
Setlist courtesy of Jesse Jarnow (www.jessejarnow.com)
Tracks [Total Time 1:34:15]
01 Big Day Coming (quiet)
02 Evanescent Psychic Pez Drop
03 Frenzy [The Fugs]
04 Let's Save Tony Orlando's House
05 Five-Cornered Drone (Crispy Duck)
06 Winter A Go Go
07 [banter1]
08 I'm On My Way
09 [banter2]
10 I'll Be Around
11 Cherry Chapstick>
12 Styles of the Times>
13 Sugarcube
14 Little Honda [The Hondells] (no noise jam)
15 Blue Line Swinger
16 [encore break]
17 Christmas Is Lonely (When You're A Jew) [The Yule Logs] *
18 [banter3]
19 B4 We Go Under [Robert Scott] *
20 Tried So Hard [Gene Clark]
* With Barbara Manning on guitar and vocals and Dan Vargas on vocals
If you download this recording from NYCTaper, we expect that you will PLEASE SUPPORT Yo La Tengo, visit their website, and pre-order the new album Fade from Matador Records [HERE].